Listen to: Selection Code Is A MAJOR Threat To The Corrupt Establishment
What's this podcast about?
Pete Santilli said that "Lindell is helping to sponsor, like producers, one of the executive producers of the documentary done by Lara Logan." He said that Mike Lindell knew what the Truth was and that hadn't stopped him from doing anything. "Lara Logan produces this project which is like kryptonite." He also played the trailer of Selection code.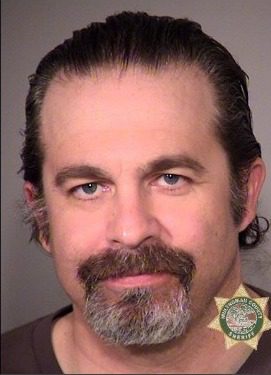 Pete showed a news article by the New York Times that depicted that Lara Logan's Selection Code Is being criticized by it. Pete Santilli concluded the podcast by saying, "The scam in the vote can be  broken if every individual go to vote themselves to their preferred candidate else it is never gonna change"
What is the Selection Code about?
The Selection Code is a new upcoming political thriller film that shows the fight of Democrats against the stealing of votes. It is mainly centered on election fraud. The Selection Code will disclose a secret that is so critical to the survival of America that it transcends political parties. It is not about improving the past. It's about improving the future.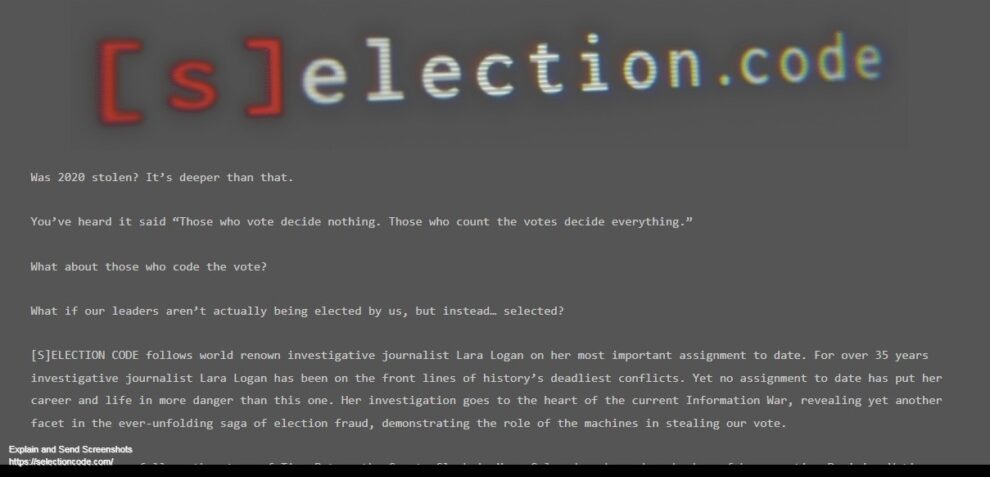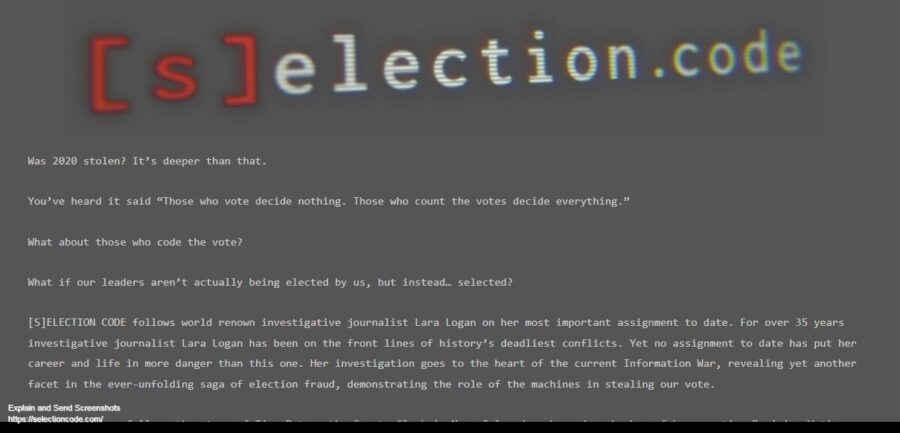 The documentary depicts the story of Tina Peters, who is the County Clerk in Mesa Colorado. A backup of her county's Dominion Voting System server was made by her only just to stumble over the proof of manipulation in a recent local city council election and also the 2020 general election. Tina's discovery provoked a chain reaction in her life and overturned the world.

Journalist Lara Logan has been on the front lines of history's destructive conflict for over 35 years. No task to the date has put her career and life in more danger than this one. Her investigation goes to the heart of the current Information War, reveals another aspect in the ever-unfolding story of election fraud and demonstrates the role of the machines in stealing votes.
About Pete Santilli's Show
The Pete Santilli Show is a news, commentary and analysis show hosted by Pete Santilli and Deb Jordan. His show is undoubtedly the most controversial radio talk show on the planet.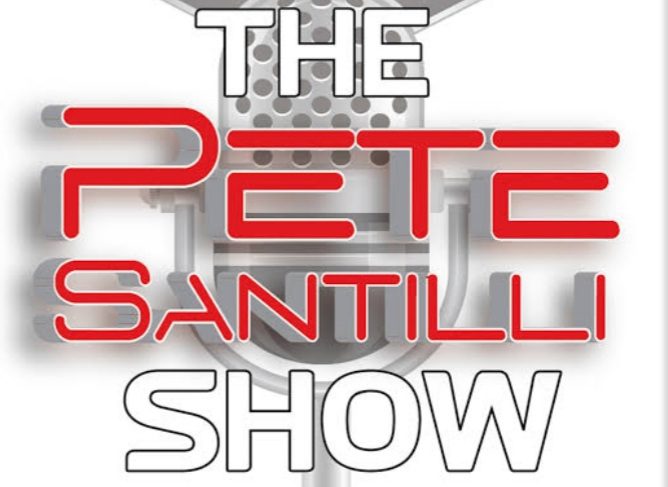 The show goes on air on Sunday at 6:00 PM EST, and from Monday to Friday twice daily at 9:00 AM and 6:00 PM Eastern.
Recent Podcasts of Pete Santilli's show:
CONFIRMED: 'STAND DOWN' Order was given to capitol police during Jan 6 protest
CNN Admits Network Engaged in 'Propaganda' to Remove Trump From Presidency
War With Russia is a very real possibility – a "SIGNIFICANT" buildup of troops along the border
Literal Fascism" – 100 Major Corporations Align To Denounce Voter ID
Sidney Powell: President Trump Is Still Our Legal President; Biden Is A Pervert Who Can't Tie His Shoes
Maoist  Biden Moves towards packing the supreme court
China -Puppet Joe Biden Declares War on the U.S. Constitution
Texas Investigating Joe Biden detention facility for child sex crimes.
General Flynn Calls For Investigation Of Sparse Pandemic 2025-2028
Shady Cia-Front  law Firm  Behind Clinton "RUSSIA-COLLUSION" narrative trying to thwart Arizona audit.
About Lara Logan
Logan was born on 29th March 1971 in Durban, South Africa. She attended high school at Durban Girls' College and graduated from the University of Natal in Durban in 1992 with a degree in commerce, earned a diploma in French language, culture and history at Alliance Française in Paris.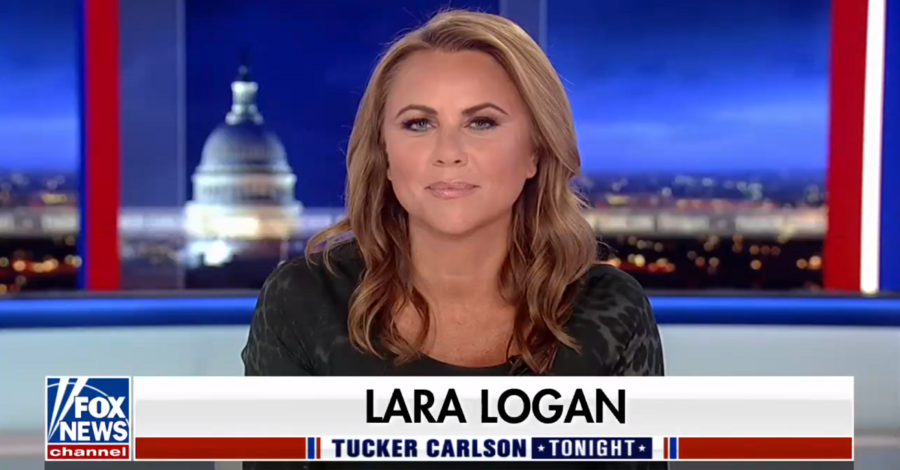 Lara is a South African television and radio journalist and a war correspondent. Between 2002 and 2018, she was a correspondent for CBS News. She was called factually incorrect and politically slanted story on the 2012 Benghazi attack "the worst mistake on my 10-year watch" by 60 Minutes Executive Producer Jeff Fager. In 2019, she joined the Sinclair Broadcast Group, a conservative media company. In January 2020, she joined Fox Nation, a subscription streaming service run by Fox News. In March 2022, she said she had been "dumped" by the network.
Lara is the recipient of many awards, such as:
American Women in Radio and Television Gracie Award in 2004
The David Kaplan Award, Overseas Press Club in 2006.
David Bloom Award, Radio and Television Correspondents' Association in 2007
Daniel Pearl Award in  2011
National Press Club's John Aubuchon Press Freedom Award, in  2011

Subscribe to Email Updates :