In this LoanDepot Park parking guide, we have covered all parking-related information, such as official parking, unofficial parking, tailgating rules, disabled parking, and much more.
So without any further ado, let's begin –
LoanDepot Park Parking Guide – Map, Tips, and Deals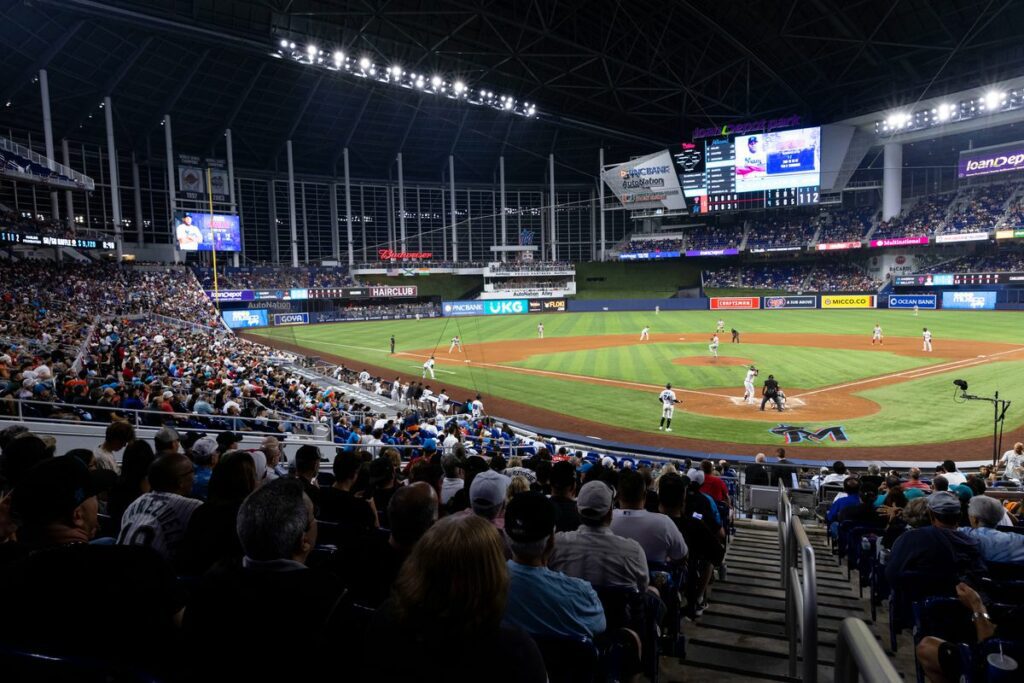 Home of the Miami Marlins Major League Baseball (MLB) team, LoanDepot Park is a retractable roof stadium. The stadium is located in Little Havana, on the former Miami Orange Bowl site.
The ballpark is only 2 miles west of downtown Miami and hosts baseball, soccer, and numerous other events throughout the year.
LoanDepot Park is often called Marlins Park, which was its official name until 2020. It is one of the smallest MLB ballparks, with a seating capacity of 37,442.
Finding a convenient parking spot could be challenging on event day at LoanDepot Park. However, this parking guide will help you find a parking spot very easily.
LoanDepot Park Official Parking Options and Parking Map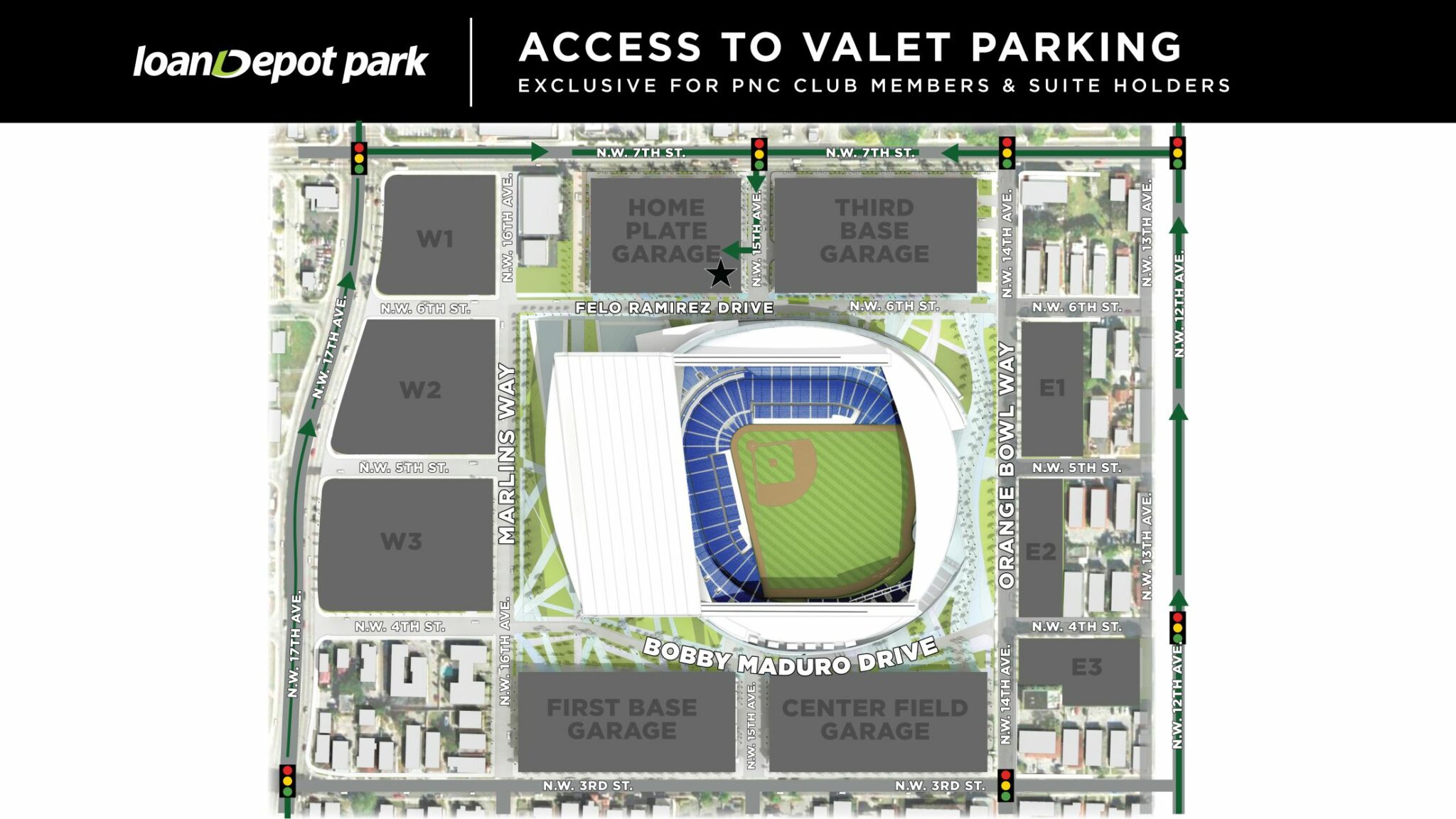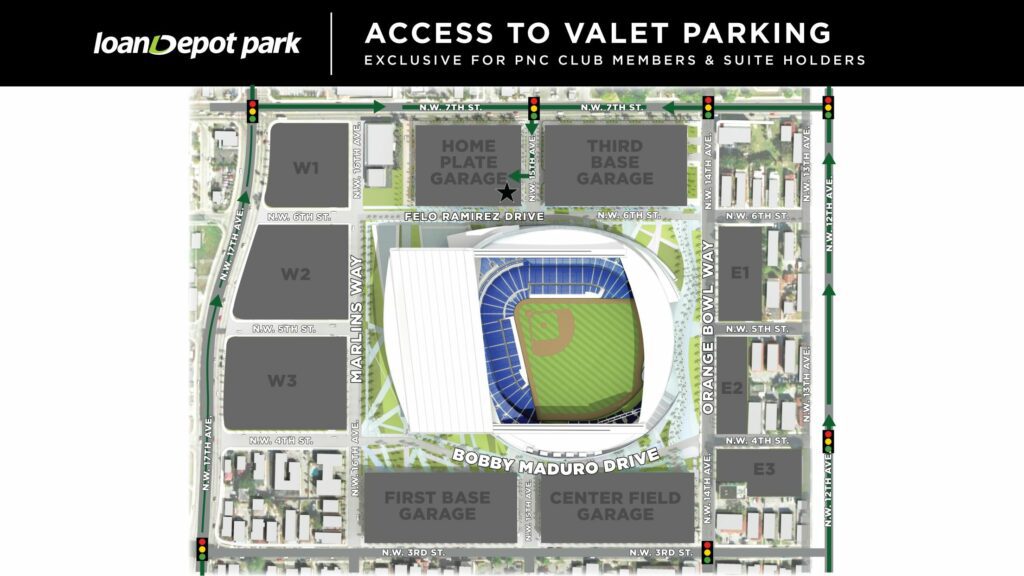 LoanDepot Park has four main garages, two on the north and two on the south side of the building, and a total of six surface lots available for official event parking on both the west and east sides.
Overall, the on-site parking facilities can hold up to 5600 vehicles. LoanDepot Park maintains a free-flow parking system during big games and events, where you can register your car's license plate.
The parking garages are mentioned below –
West 1 (W1)
West 2 (W2)
West 3 (W3)
E1, Humana Lot (E2), E3
Home Plate Garage
Third Base Garage
First Base Garage
Center Field Garage
Among these, The Home Plate Garage, Third Base Garage, and the East 1, West 1, and West 2 lots are prepaid parking only, whereas all remaining lots are available for purchase on game day.
Check out the parking rates for parking at LoanDepot Park.
Day/Event – Monday to Friday
Rate – $15
Advance purchase – $15
Day/Event – Weekend
Rate – $20
Advance purchase – $15
Day/Event – Marquee Games
Rate – $25
Advance purchase – $20
It would be best to purchase a parking pass online as it is the safest and most affordable way to get a convenient parking space.
We advise you to arrive as early as possible to get a suitable parking space since these spaces quickly fill up during major games and popular events.
Preferred Parking and Valet Parking
Preferred parking is available for Marlins members only. All event parking garages have designated areas on the lower levels. Suite holders and The Club-DEX Imaging members are entitled to valet parking. You can have valet attendants guide you about valet parking at LoanDepot Park.
Also Read – Amway Center Parking Guide
Parking Options Near LoanDepot Park and Parking Cost
If you can't find a parking spot in any of the above garages, the alternative is to park off-site at cheaper parking garages near LoanDepot Park. You will find easy parking within walking distance of the stadium and can also book a spot online.
The ballpark is placed a couple of miles from downtown Miami, which is full of public parking lots. But as little Havana is short of such facilities, there is not much information available about the parking garages in the downtown area.
You can also have metered parking with varying hourly rates depending on the zone, and the cost ranges from $1-$4 per hour.
You can park at 732 NW 32 St Parking at the cost of $25. This parking garage is 0.9 mi from LoanDepot Park.
Also Read – Smoothie King Center Parking Guide
LoanDepot Park Handicap Parking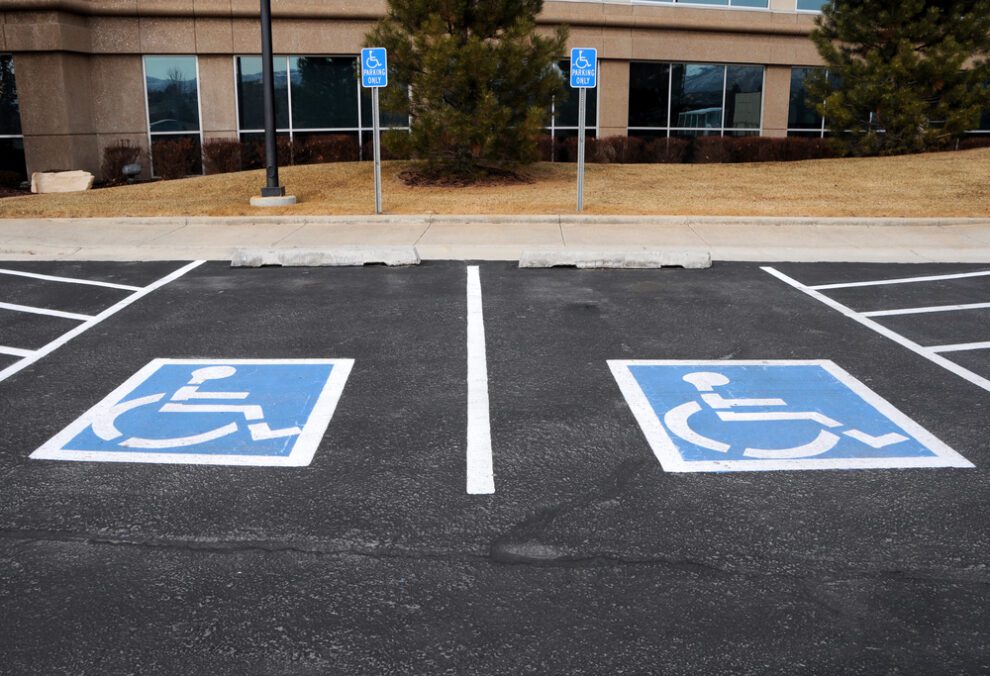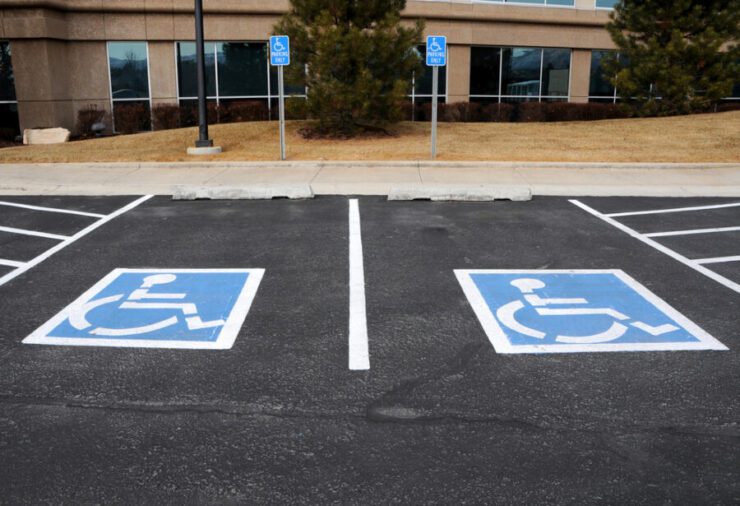 Accessible parking is available in West 1, West 2, East 1, East 2, and East 3. All these parking spots are wheelchair-accessible.
You can access these spaces on a first-come, first-served basis. However, you must own a disabled parking permit, placard, or license plate. Standard parking rates apply.
Also Read – Oriole Park at Camden Yards Parking Guide
Public Transit to LoanDepot Park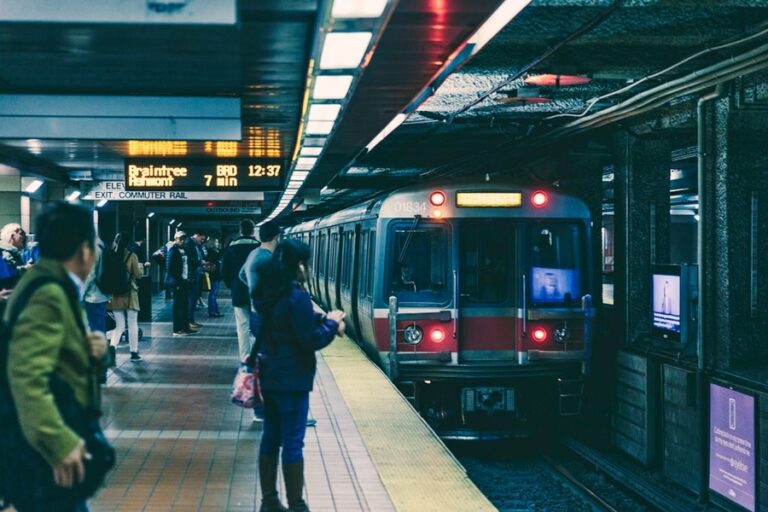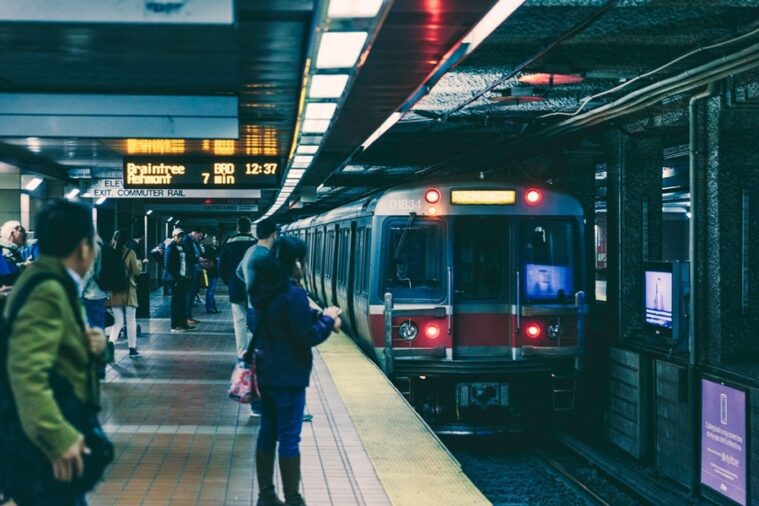 You can opt for public transport to save time and money instead of searching and paying for parking at LoanDepot Park.
However, public transportation to LoanDepot Park is limited, and most visitors drive to the stadium.
Below, we have shared the information on public transit –
Rail
There are 2 Miami-Dade Metrorail stops within a short walk of LoanDepot Park. Metrorail is the most convenient and budget-friendly choice; the one-way fare is $2.25.
Bus
You can also ride on one of the multiple buses or use the City of Miami Trolley. Its station is a 20-minute walk away.
Besides that, you can grab a taxicab, and the taxi stand is placed in East Lot 3. Uber or Lyft pick-up/drop-off zone is in East Lot 1.
Also Read – Aero Center Wilmington Parking Guide
Tailgating at LoanDepot Park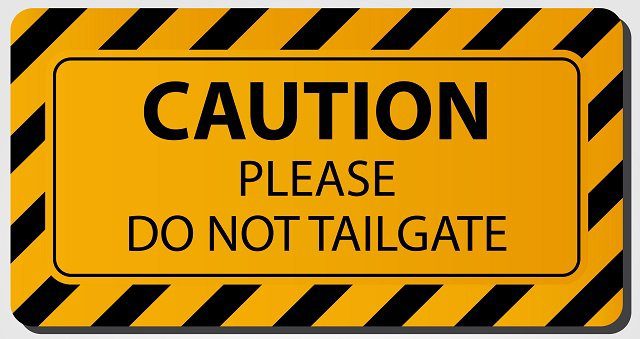 Unfortunately, tailgating is prohibited in all LoanDepot Park garages. But you can enjoy it in a nearby bar or restaurant before the game and have fun with your fellow Marlins fans.
Getting to LoanDepot Park
The LoanDepot Park is located at 501 Marlins Way, Miami, FL 33125.
You can drive to LoanDepot Park by both bus and rail, or you can drive using Google Maps to pin the exact address of the stadium.
So, this is all about the LoanDepot Park parking. We hope you have the best experience at the stadium with hassle-free parking.
Frequently Asked Question
What time do the gates open at LoanDepot Park?
Gates normally open to the public 90 minutes before the first pitch. But visitors sitting in premium areas such as PNC Club and suite levels are granted earlier entry, two hours before the first pitch.
How much does parking cost at LoanDepot Park?
LoanDepot Park parking costs at the on-site garages and lots vary from $15 on weekdays and $20 on weekends to $25 for Marquee Games or events. You will get a $5 discount if you pre-book your spot online. Further, you will have to register your license plate in advance and find an available spot at the preferred garage on arrival.
Can you use cash at LoanDepot Park?
No. You cannot use cash at LoanDepot Park.
Signup For Our Newsletter