Malayalam Film Sufiyum Sujathayum Release Date on Amazon Prime, Cast, Trailer, & Details: Sufiyum Sujatayam south Indian movie produced by Vijay Babu is going to be released on the OTT platform Amazon prime on July 3. In the middle of May, five south Indian films were set to release in the theatres, Sufiyam Sujatayam is one of the movies.
Sufiyum Sujathayum Release Date
It is also the first Malayalam movie to skip the theatre release and make its way to the OTT platforms. Earlier, the makers said that they would release the film on Amazon prime only. They didn't reveal the date, but now they have. After a long wait, the movie is set to grip the OTT platform Amazon Prime on July 3.
Vijay Babu did the production of this movie under his home banner "Friday Film house." When he announced that the movie would skip a theatrical release, it didn't please many Kerala film Exhibitors federation so much so that they decided to ban all the films produced by Jaysurya and Vijay Babu because they skipped the theatre release.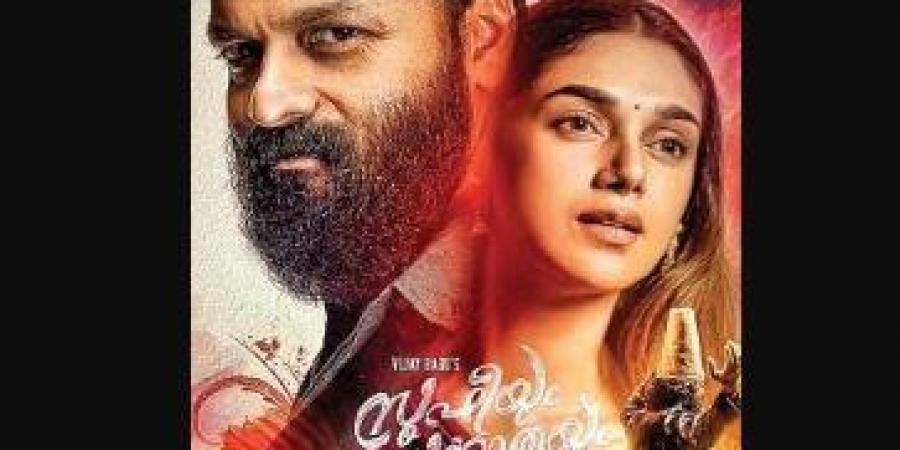 Sufiyum Sujathayum
This movie is a musical love story directed by Naranipuzha Shanavas. M Jayachandran composes the music of the film, and the lyrics are my Hari Narayan.
Sufiyum Sujathayum Cast
The cast of the movie includes:
-Aditi Rao Hydari as Sujata.
-Jayasurya as Sufi
-Siddique.
The movie was set to release in the theatres, but due to the coronavirus pandemic is now going to release on the OTT platform Amazon Prime. Through the posters, the musical love story looks like it will win a lot of love for the audience. And Aditi Rao Hydari's fans can't wait to see what story the movie unfolds. The wait till the 3rd of July is likely to end soon, the film poster looks promising, and this is probably why fans can't hold their excitement!

Subscribe to Email Updates :