Popularly known as MTG, Marjorie Taylor Greene was born on 27th May 1974. She is an American businesswoman and politician who supports Donald Trump keenly. The Republican party member is also a conspiracy theorist.
Marjorie served Georgia's 14th Congressional district as a US representative. She was elected after Tom Graves's retirement in 2020.
She has been linked with various conspiracy theories like QAnon and pizza gate. Not only she has been involved in promoting these theories, but she also disapproved of many like false flag mass shootings. She also disproved multiple conspiracy theories relating to 9/11.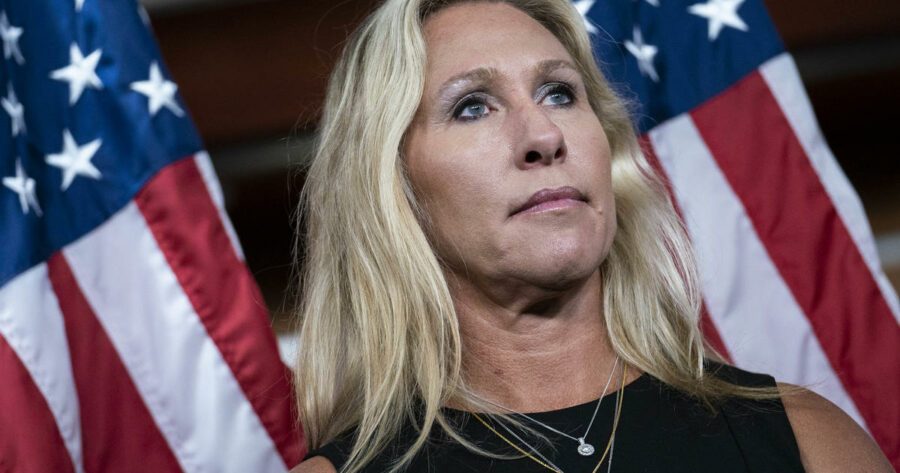 As an ardent Trump supporter, Marjorie claimed that the 2020 presidential elections were stolen. The day Biden took charge as the President of the US Marjorie filed articles of impeachment against him.
Green won the election in 2020 but was removed by the members of the house of representatives for her endorsement of political violence. Although many republicans joined hands to remove green from her post, 11 republicans from the house also voted for the same.
Education of Marjorie Taylor Green
Green studied at South Forsyth High school in Cumming, Georgia from where she graduated and 1992. Later she went to the University of Georgia and came out with a bachelor of business administration in 1996.
Green said that her interest and politics grieve when she witnessed the 2016 Republican presidential primaries. She wrote around 59 articles for the alleged conspiracy news website 'American truth seekers.' This site does not function now. She is Going to be Guest Speaker along with President Trump in Georgia.
Marjorie Taylor Green's political career
"If we look at our country as a household, we are going to go under foreclosure because we are overspending," with this statement she started her campaign for Georgia's 7th Congressional district.
Before her primary, she criticized her Democratic opponent. Green said, "she's lost seven races in her entire political career…. she steps down from seats that she does win so she can campaign for something else. Basically, I would call her (a) professional campaigner but she loses."
She won the Primary with a 40.3% vote. Later, she had to face a runoff election as her Commercial's acceptance of Paycheck Protection Program money was questioned.
Green won the runoff elections too, defeating John Cowan. In the general elections, Green won 74.7% of the votes and defeated democrat Kevin Van Ausdal.
Taylor Green Ban from Twitter
Marjorie Taylor Green recently got banned from the social media platform Twitter. Her account was closed on the grounds that it violated the Covid-19 misinformation policy.
Donald Trump too was permanently suspended from Twitter a few days after the January 6 protests.
On suspending Green from the platform, a Twitter spokesperson said, "We've been clear that, per our strike system for this policy, we will permanently suspend accounts for repeated violations of the policy."
This ban outraged the former US President, Donald Trump. Trump went on to call Twitter "a disgrace to democracy."
He, in a statement, said, "Marjorie Taylor Greene has a huge constituency of honest, patriotic, hard-working people," "They don't deserve what's happened to them on places like low-life Twitter and Facebook."
Trump also asserted that the left-leaning views of Twitter "are a disgrace to our Nation. Keep fighting, Marjorie!"
Majorie's take
Green was quick in response to her ban from Twitter. She said, "Twitter is an enemy to America and can't handle the truth," "That's fine, I'll show America we don't need them and it's time to defeat our enemies."

Subscribe to Email Updates :