Maryland Primary Election 2022 Gubernatorial Candidates List
Maryland holds private primaries for 2022 elections.
Maryland holds private primaries. A registered voter may take part in the primary election for whichever party they identify with. Centers for early voting will be available from 7 am to 8 pm. Early voting locations for the primaries will be open from July 7–14. Any early voting location in the district where you reside allows you to cast your ballot early. Locations will shortly be released. On July 19, polling locations for the primary election will be open from 7 a.m. until 8 p.m. You must cast your ballot at the designated polling location on election day. There are so many candidates this year for various positions in Maryland Primary Elections 2022. There is equal participation of Democrats and conservatives in this year's elections. The following candidates are: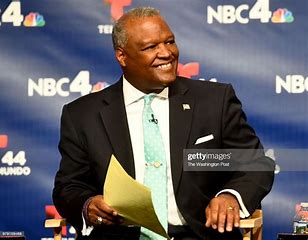 Rushern L. Baker is an American lawyer and politician. He has been a member of the democratic party. In 2010, he was elected county executive of Prince George's County, in Maryland and also won re-election in 2014. He launched unsuccessful primary campaigns for the Maryland governor in 2018 and 2022. Baker was raised in Springfield, Massachusetts after being born in Valdosta, Georgia. Before moving to Massachusetts, Baker's mother, father, and three siblings resided on an army installation in Okinawa, Japan. Baker's father was a Green Beret who served in the Vietnam War. Baker remembers having academic difficulties in school. In 1982 and 1986, respectively, he graduated from Howard University with a bachelor's degree and a law degree. From 1994 to 2003, Baker served as the delegate for Maryland's 22B legislative district, and he was a member of a number of committees and task forces during that time. He also held the position of executive director for the Lanham, Maryland-based Community Teachers Institute.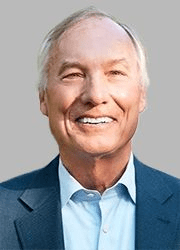 The 33rd Comptroller of Maryland is American politician Peter Van Rensselaer Franchot. Franchot, a Democrat, represented Takoma Park and Silver Spring for 20 years as a delegate in the Maryland House of Delegates. He first won the position of comptroller in 2006, and since then, he has been re-elected three times. Franchot declared his intention to run for governor of Maryland in 2022 in January 2020. Franchot served as the Union of Concerned Scientists' legislative counsel after earning his law degree. From 1980 through 1986, he was the staff manager for former congressman Ed Markey. Franchot worked as a freelance business development consultant after being elected to the Maryland House of Delegates in 1986.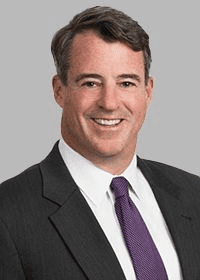 American lawyer and politician Douglas Friend Gansler was the 45th Attorney General of Maryland. From 1999 to 2007, Gansler was the state's attorney for Montgomery County, Maryland. He received 61 percent of the vote to defeat Republican Scott Rolle in the 2006 general election after winning the Democratic primary nomination for attorney general in the state. In the 2010 election, he was re-elected with no challengers. Gansler was defeated by Anthony G. Brown in the Democratic primary for governor of Maryland on June 24, 2014. Gansler was raised in Chevy Chase in Montgomery County, Maryland. He was born in Summit, New Jersey. In addition to Sidwell Friends School, a private Quaker school in Washington, D.Che attended Chevy Chase Elementary School there for grades K–12. Gansler was employed as an Assistant U.S. Attorney from 1992 to 1998 after working briefly as a real estate attorney at a title company, at the law offices of Coburn & Schertler and Howrey & Simon, and at a title company. A Georgian diplomat who killed a young woman while driving drunk close to Dupont Circle was among those he prosecuted there. Gansler was chosen as Montgomery County's State's Attorney in 1998. He served in that capacity from January 1999 to January 2007.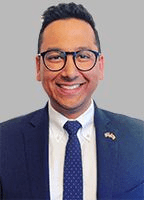 Ashwani K. Jain is an Indian-American politician in the United States who is a member of the Democratic Party and a childhood cancer survivor. He ran for the Montgomery County Council in Maryland in the past and was a previous presidential appointee in the Obama-Biden White House and Administration. Jain said in February 2021 that he would enter 2022 primary as a candidate for governor of Maryland. Maryland's Rockville was the birthplace of Ashwani Jain. He went to Wayside Elementary School, Hoover Middle School, and Churchill High School after attending Glen Haven Elementary until the fourth grade. Jain attended UMD College Park for his undergraduate studies and earned a double degree in political science and business management in 2012. Later, he attended George Washington University and received a master's degree.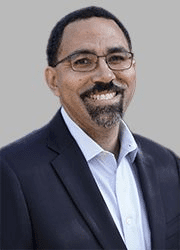 The Education Trust's president and CEO is John B. King Jr., an American educator, former government official, and civil servant. He was a Democrat who worked for President Barack Obama from July 2016 until January 2017 as the 10th Secretary of Education of the United States. King began his bid to get the Democratic nomination for governor of Maryland on April 20, 2021. King served as the U.S. Department of Education's Acting Deputy Secretary from 2015 to 2016 just before taking the helm of the organization. From 2011 to 2014, he served as the state's commissioner of education for New York. The No Child Left Behind Act was to be implemented by King's predecessor as U.S. Secretary of Education, Arne Duncan; nevertheless, King was required to carry out the provisions of that law's modified replacement legislation, the Every Student Succeeds Act.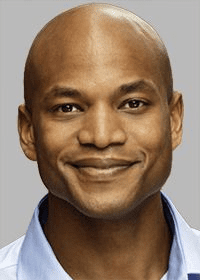 Westley Watende American novelist, businessperson, television producer, and former soldier in the US Army, Omari Moore. Moore led the Robin Hood Foundation as CEO from 2017 to 2021. Moore started his campaign to run as the Democratic nominee for governor of Maryland on June 7, 2021. The Other Wes Moore and The Work, written by Moore, are both New York Times bestsellers. In addition, he served as the executive producer and a writer for Coming Back with Wes Moore on PBS, as well as the host of Beyond Belief on the Oprah Winfrey Network. Moore is the founder and CEO of BridgeEdU, a social enterprise whose mission is to reimagine the freshman year and facilitate a smoother transition for college freshmen to higher education. In an interview with former BridgeEdU students for the Baltimore Banner, it was discovered that while the program supported them during their key first year, which helped them graduate, it never demonstrated its value.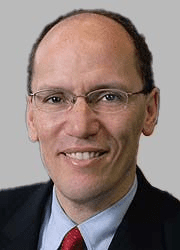 American politician and lawyer presided over the Democratic National Committee from February 2017 until January 2021. Perez served as the US Department of Labor's Secretary of Labor from 2013 to 2017 and the Assistant Attorney General for Civil Rights from 2009 to 2013. In 2021, he was a Georgetown Institute of Politics and Public Service GU Politics Fellow. Perez, who was up in Buffalo, New York, is a Brown University and John F. Kennedy School of Government and Law School graduate. Prior to working for the Department of Justice as a federal civil rights prosecutor, he worked as a law clerk for Colorado Judge Zita Weinshienk. Later, in the closing years of the Clinton administration, he worked for Senator Ted Kennedy before taking the helm of the Department of Health and Human Services' Office for Civil Rights. Later, in 2002, Perez won a seat in the Montgomery County (Maryland) Council. From 2005 until the conclusion of his term in 2006, he presided over the council as president. He tried to compete in the Democratic primary for Maryland attorney general but was rejected due to not having enough time as a state bar member of Maryland.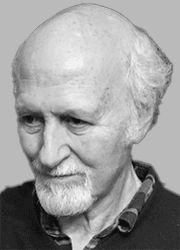 Jerome American philosopher, political activist, and steadfast contender Michael Segal is presently residing in Silver Spring, Maryland. He was the creator of the socialist Bread and Roses Party, which Segal led from 2018 to 2021 and gained admission to the Maryland ballot. Segal is the leader of the Jewish Peace Lobby and a research scholar at the University of Maryland. He ran for the Democratic nomination for U.S. Senate in Maryland's 2018 election. He declared his intention to run for president of the United States in August 2019. He is presently vying for Maryland governor in the 2022 election. After earning his MPA from the University of Minnesota, Segal relocated to Washington, D.C. in 1974 to serve as a congressional staffer for Donald M. Fraser and the head of the task group on the distributive effects of economic policy under the House Budget Committee. He joined the US Agency for International Development's policy department in 1979 as the Coordinator for the Near East and ultimately rose to the position of Senior Advisor for Agency Planning. He joined the University of Maryland's Institute for Philosophy and Public Policy as a Senior Research Scholar after leaving the government.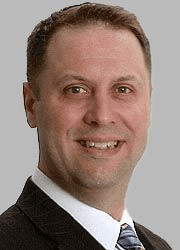 An American politician named Daniel L. Cox is. He is a Republican who sits in the Maryland House of Delegates' fourth district. In addition, he held the positions of co-chair for Frederick County on the state's Trump Victory Leadership County team and secretary of the Frederick County Republican Central Committee from 2018 to 2021. He is running for governor of Maryland in the 2022 election, and former president Donald Trump has endorsed him. Cox claims that he has been involved in politics since 1980 when he and his parents participated in a Ronald Reagan campaign. He also served as an assistant to former U.S. Representative Roscoe Bartlett and the 1996 presidential campaign of Alan Keyes. He presided over the Town Commission of Secretary, Maryland, from 2007 to 2009. In 2006, he ran as the Republican candidate for Dorchester County Circuit Court Clerk but fell short to Michael L. Baker, the Democratic candidate. He was the Republican nominee for Maryland's 8th congressional district in 2016, losing the election to Democratic nominee and state senator Jamie Raskin.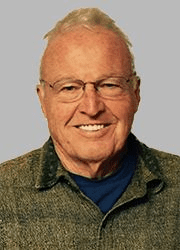 An American disbarred lawyer, real estate broker, former state lawmaker, political activist, and sports heckler by the name of Robin Ficker. In the 2018 election, Ficker ran for    Montgomery County Executive. Ficker was raised in Takoma Park, Maryland, went to Montgomery Blair High School after graduating from Takoma Park Elementary, and was born there. Ficker spent five semesters at the United States Military Academy. Case Western Reserve University awarded him a B.S. in electrical and mechanical engineering. Ficker obtained his J.D. from the University of Baltimore School of Law before enrolling at the University of Pennsylvania Law School. In 1969, Ficker also graduated with a Master of Arts in public administration from American University. Prior to his disbarment in 2022, Ficker was a member of the Maryland Bar since 1973. In his first action, he asked the Supreme Court of the United States to stop the National Football League from broadcasting home football games that were sold out. Judge Roszel C. Thomsen of the Federal District Court entered a consent judgment in 1973 that prohibited the Montgomery County Attorney's office from making hiring decisions based on a candidate's physical appearance or facial features. Ficker was the attorney for Deborah Drudge at the time. According to the ruling, future applicants could not be questioned about their marital status or childcare arrangements.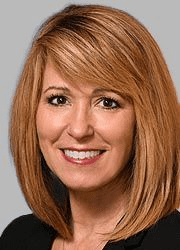 American politician Kelly M. Schulz held the position of Maryland Department of Commerce Secretary from January 2019 to January 2022. The Maryland Department of Labor, Licensing, and Regulation employed her as secretary. She represented District 4A in Maryland's Frederick County in the House of Delegates. She is vying for the Republican nomination to be Maryland's governor in 2022. Schulz was born in Warren, Michigan, on January 2, 1969. She went to college but left when she was 19 years old because she became pregnant. She got married, had a second kid, and held a variety of occupations, such as bartending and serving customers. Later, she went back to school, enrolling in Monroe Community College in Rochester, New York, where she graduated with an A.A. in 2003. She relocated to Frederick County for her husband's employment in the same year. She graduated from Hood College with a B.A. in political science in 2006 after completing her undergraduate studies there. Former Sen. David R. Brinkley aide Schulz now works for the Maryland House Republican Caucus. As a George W. Bush appointment to the Environmental Protection Agency, she has also worked for the federal government. She received the Grassroots Activist Award in 2005 for her contributions to the Maryland Republican Party, and in 2008, she represented Maryland at the Republican National Convention.

Subscribe to Email Updates :