Living Foodz Presents Mast Maharashtra Release Date and Details: Living Foodz is coming up with a very intriguing and aesthetically pleasing travel-based show called 'Mast Maharashtra.' Hosted by a very formidable Marathi Film Actress Prajakta Mali, this show is all set to achieve great heights by winning the hearts of the people in Maharashtra! 
What's better, it will be on air in a few weeks! So, if you haven't been able to go out on a vacation because of this current coronavirus pandemic and you want to enjoy breathtaking views and gain travel tips on Maharashtra, you can hop on in and watch this mesmerizing show to know more about Maharashtra! To find out more, read on and you will be able to know the starting date and other relevant details exclusively here! 
Mast Maharashtra on Living Foodz
Maharashtra, located in the western part of India is one of the most wonderful places. The home to the western ghats and an amazing coastline, it also safeguards several flora and fauna resources alongside producing breathtaking views courtesy the ghats, seashores and the financial capital, the city of dreams- Mumbai! So if you are in love with its culture and tradition and want to explore more, this is a perfect destination! 
In 'Mast Maharashtra', Prajakta Mali will solo travel around the fascinating state to bring her viewers an unforgettable experience just by sitting home! What's better, she will try to self explore and find some of the most interesting places with amazing people that aren't very mainstream! 
Prajakta Mali is born and brought up in Maharashtra itself, so it will give her an edge. Moreover, she said that this TV show will be very close to her heart, and rightfully so! 
Mast Maharashtra 
Maharashtra has a diverse and holistic culture, all this will be portrayed through her disposal. Herein, she will start her journey from the bustling city of Mumbai's central part and Asia's largest slum- Dharavi and show the lifestyle around there realistically. All this will end up all the way to Aurangabad's Bibi ka Maqbara.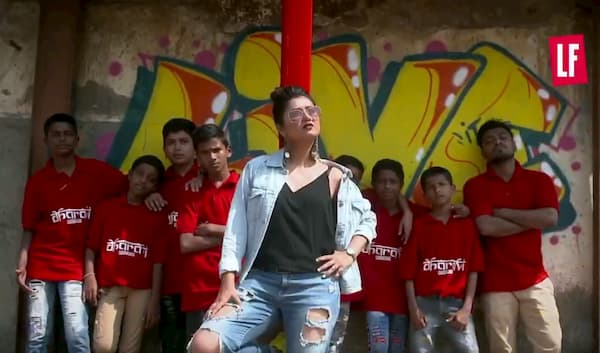 Moreover, she not only tried scuba diving in Ratnagiri but also dived deep in the Arabian Sea. All of this was topped by a Kushti experience in Kolhapur! Apart from these experiences, she also tries and eats cuisines from all over Maharashtra. 
Right from Pune's wonderful Chat to Puran Poli Ice cream and Kolhapur's eminent Tambda Pandhara Rassa to Junnar's Maswadi, the show has it all! Already feeling hungry, aren't you? Well, you can experience all this over your TV! Here are the details. 
Prajakta Mali's Mast Maharashtra Release Date 
All you guys can experience the magnificent state of Maharashtra right through the comfort of your TV screens from the 3rd of July every Friday at 8:30 pm IST on none other than Living Foodz. So make plans this with your family to travel to the beautiful ghats, only by staying home and watching it together! 

Subscribe to Email Updates :