Former first lady Melania Trump is making headlines due to her NFT venture, 'Melania's Vision.' This is Melania's first tryst with the public spotlight after her exit from the White House almost a year ago.
The MoonPay controversy, as reported by Forbes, is shining an extremely caustic spotlight on the new venture. Because Melania is a highly private person and maintained a low profile even when she was First Lady, the MoonPay controversy only adds salt to an already festering wound. 
A rags to riches fairytale
Melanija Knavs (Melania Trump's maiden name) was born in Novo Mesto, Slovenia, then part of Yugoslavia, on April 26, 1970. Her father, Viktor Knavs, was from the nearby town of Radeče and managed car and motorcycle dealerships for a state-owned vehicle manufacturer.
Her mother, Amalija, came from the village of Raka and worked as a patternmaker at the children's clothing manufacturer Jutranjka in Sevnica. As a child, Melanija and other children of workers at the factory participated in fashion shows that featured children's clothing. She has an older sister, Ines, an artist and her "longtime confidant."
Knavs grew up in a modest apartment in a housing block in Sevnica, in the Lower Sava Valley.
History with atheism haunts Melania as First Lady.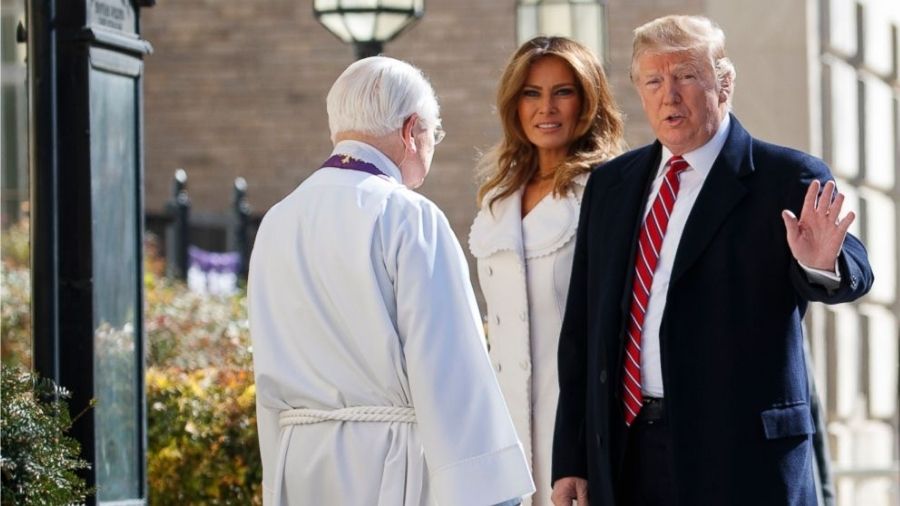 Melania's father was in the League of Communists of Slovenia, which espoused a policy of state atheism. However, as was common, he had his daughters secretly baptized as Catholic. 
When Trump met Pope Francis at the Vatican in 2017, Melania brought her rosary and asked the Pope to bless it.
Early days of Melania's career
Knavs began modeling at five years old and started doing commercial work at sixteen. At eighteen, Knavs (who had changed her name to Knauss) signed with a modeling agency in Milan, Italy. In 1992, she was named runner-up in the Jana Magazine "Look of the Year" contest, held in Ljubljana, which promised its top three contestants an international modeling contract.
After attending the University of Ljubljana for one year, Knauss modeled for fashion houses in Paris and Milan, wherein in 1995, she met Metropolitan Models co-owner Paolo Zampolli, a friend of her future husband Donald Trump, who was on a scouting trip in Europe.
The Max and GQ controversy
Knauss was featured in a sexually explicit photoshoot for the January 1996 issue of Max, a now-defunct French men's magazine, with another female model. She also posed nude for the January 2000 UK edition of GQ magazine, appearing on the cover naked except for diamond jewelry, reclining on fur, aboard Trump's custom-fitted Boeing 727.
Trump comes to Melania's rescue.
When questioned about the photos during his presidential campaign in 2016, Donald Trump said: "Melania was one of the most successful models, and she did many photo shoots, including for covers and major magazines. [The Max photo] was a picture taken for a European magazine prior to my knowing Melania. In Europe, pictures like this are very fashionable and common".
Erstwhile business ventures fraught with controversy
Melania launched her jewelry line, Melania Timepieces, and Jewellery, for sale on QVC in 2010. She also marketed a Melania Marks Skin Care Collection at high-end department stores. According to a financial filing in 2016, her businesses brought in between US$15,000 and US$50,000 in royalties that year. 
In 2017, the two manufacturers of her jewelry and skincare products under license said they had terminated their relationship with her. On inauguration day, her companies and products were listed in her official White House biography but were quickly removed. A White House spokesperson said her companies are no longer active and "the First Lady has no intention of using her position for profit and will not do so."
Road to US citizenship peppered with blockages.
In 1996, Melania briefly resided on a visitor's visa and later obtained an H1-B work visa upon her arrival in the US. 
Melania later petitioned for a right to permanent residency under the EB-1 program, designed for people with "extraordinary abilities," and was approved by March 2001. According to the Migration Policy Institute information, only 2 percent of people in their field would be expected to qualify.
Speedy grant of permanent citizenship receives massive backlash.
The Washington Post in 2018 reported that at that time, Knauss's credentials included "runway shows in Europe, a Camel cigarette billboard ad in Times Square and—in her biggest job at the time—a spot in the swimsuit edition of Sports Illustrated, which featured her on the beach in a string bikini, hugging a six-foot inflatable whale." In the analysis by Joel Gunter of the BBC, "[Melania Trump] does not appear at the time to have excelled in a niche area of modeling, nor won awards or had her work written about insignificant publications."
Gunter reports a conjecture that "She may have been boosted by high-profile testimonial letters, said Nita Upadhye, a U.S. immigration specialist at NNU Immigration Law. Testimonials form part of the application, and the more high-profile the reference, the more weight it carries. If Mrs. Trump, already dating Mr. Trump at the time she applied, secured letters from luminaries in fashion, that would be significant." 
Investigative journalists cite Melania's citizenship as "ill-gotten."
During her husband's presidential campaign, Melania Trump defended his iconoclastic views on immigration practices and laws by stating that "her own path and achievement of citizenship had been legal, unlike those of the individuals her husband was campaigning against."
However, investigative journalists at Associated Press report that Melania had been paid for ten modeling jobs that she had contributed to before obtaining her H1-B visa and living in the US on her visitor's visa. 
The Associated Press wrote that "Foreigners are not allowed to use a visitor visa to work for pay in the United States for American companies. Doing so would violate the terms of that visa and could prohibit a foreigner from later changing their immigration status in the United States. It could also bar the foreigner from the United States again without special permission to come back."
Relationship with Trump and role in a presidential bid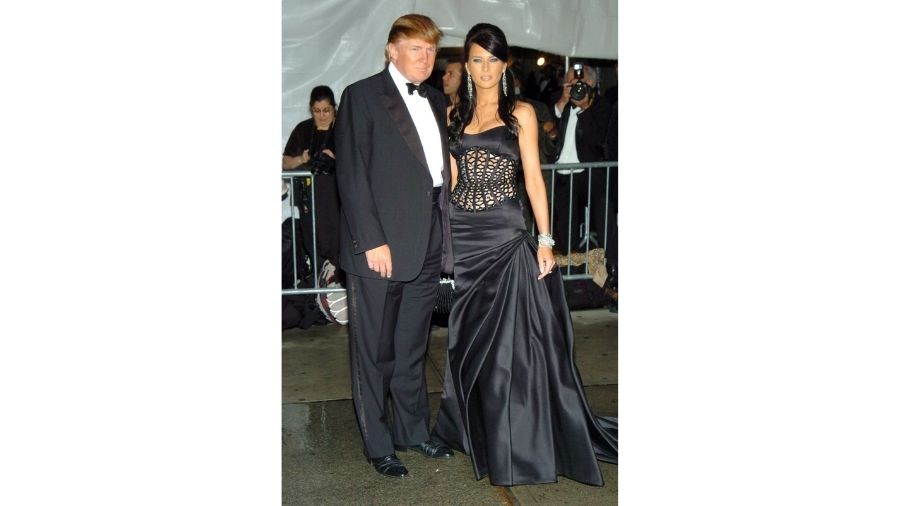 Knauss met Trump when he was still a real estate mogul in 1998. They began dating whilst Trump was in the process of divorcing his second wife. 
When questioned about Trump's presidential campaign in September 2015, Melania said,"I encouraged him because I know what he will do and what he can do for America. He loves the American people, and he wants to help them."
Despite her relatively small role in Trump's presidential campaign, Washington Post's Mary Jordan, reported that Melania was one of Trump's biggest supporters and continues to be a sounding board to him.
In 2016, Melania told CNN that her focus as First Lady would help women and children. She also said she wanted to combat cyberbullying, especially among children.
 In July 2016, her official website was redirected to trump.com. On Twitter, she stated that her site was outdated and did not "accurately reflect [her] current business and professional interests."
Be Best campaign's tryst with controversy
Trump formally started the Be Best campaign, which focused on combating cyberbullying, on May 7, 2018. 
The campaign also published a booklet that was promoted as being written by the First Lady herself. But it was in fact almost identical to a document published by the FTC in 2014. 
The similarities prompted accusations of plagiarism, and a statement released by Melania's office admonished the false reporting of the issue.
The site Snopes found the charge of plagiarism "Mostly False" saying, "Melania Trump did not claim she had written the pamphlet herself, and she contributed an introduction to a slightly revised version of the booklet. The FTC was always credited for the creation of the booklet and supported its inclusion in the first lady's 'Be Best' campaign."
Net Worth
Melania has an estimated net worth of approximately $50 million as of 2021.
Also read:

Subscribe to Email Updates :