The former first lady, Melania Trump, has recently disclosed her remarkable NFT collection. Her significant presence in the NFT virtual tokens and crypto investment has created more attention to the industry.
This article will describe Melania Trump NFT Collection since it entered the sector. You will also learn how to buy them and more.
Melania Trump NFT Collection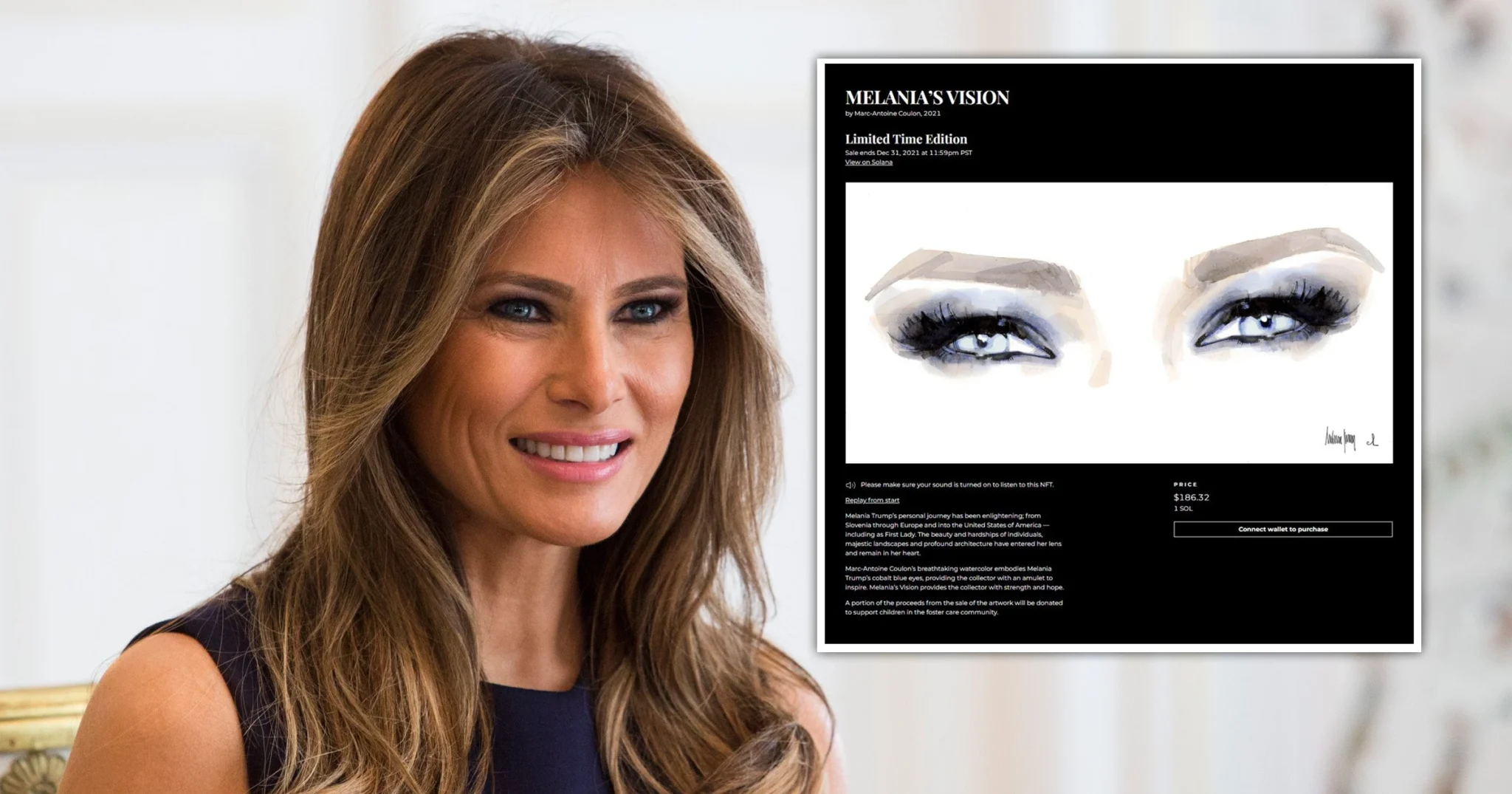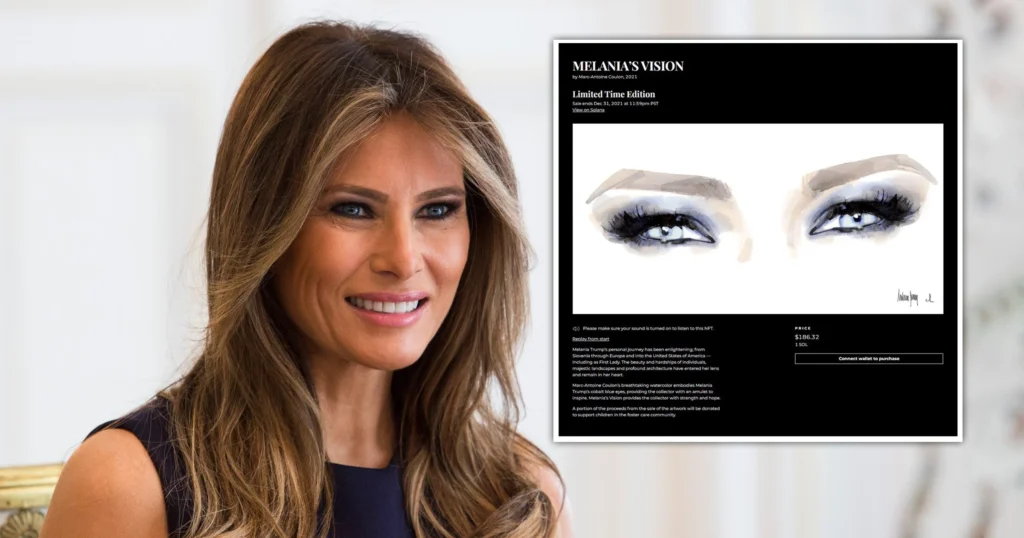 Melania Trump's new NFT collection will include 10000 different NFTs. These non-fungible tokens feature a patriotic theme, each costing $50. However, the price and demand for these NFTs will probably increase soon after the sale begins. The NFT sale will commence on February 21, President's Day.
Melania's NFT collection, officially known as the POTUS NFT Collection, is distinctive because it acknowledges the key moments in American history. The NFTs will illustrate the nation's historical landmarks and symbols, including Air Force One, which serves as the president's aircraft, the White House, and Mount Rushmore. The details of the NFTs were made public by Melania's public relations advisor.
NFT fans will admire Solana Melania Trump NFT purchase since the images for each digital creation are only disclosed after the transaction is complete. This means, thereby, the purchase of these NFTs is like that of a pack of sports trading cards where the buyer gets to see the specifics of the artworks after the entire transaction is done. Those who dislike the artwork on their NFT can make another purchase without limitation. The Trump NFT collection possesses no purchase cap whatsoever.
Melania Trump's entry into the NFT industry has raised questions about NFT's sincerity in covering money laundering. A few reports show Melania Trump's first NFT was purchased with money related to the previous first lady. However, those internal sources have yet to be substantiated. The bottom line is that Melania Trump's willingness to stake her reputation on a collection of NFTs should drive investors and other NFT lovers to make money through these digital NFs collections.
Melania Trump faces criticism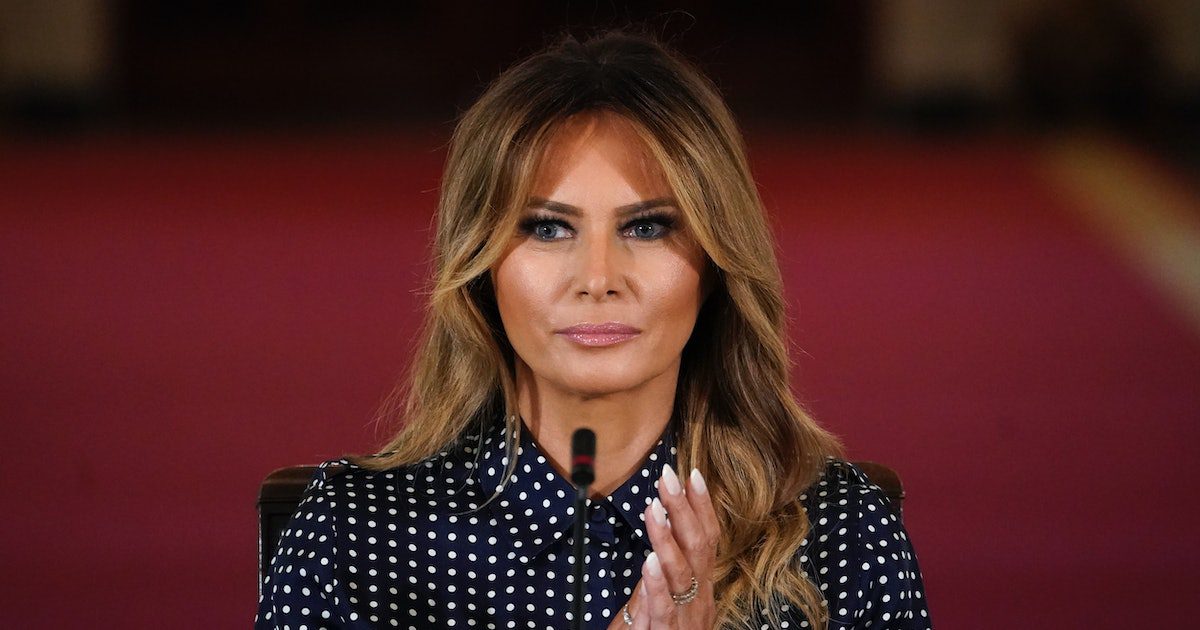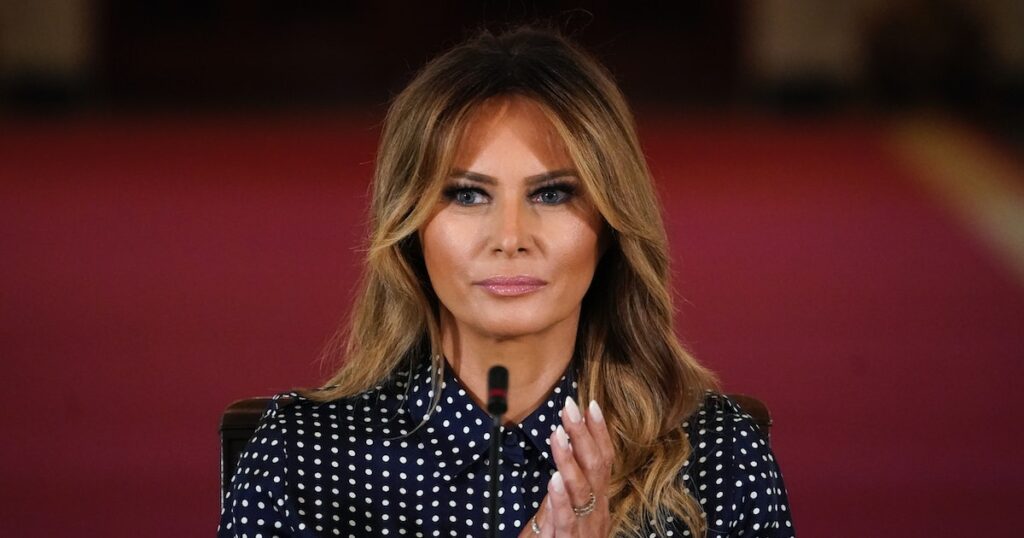 Melania Trump has faced much criticism since she inaugurated her unique NFTs collection. The beginning of Melania Trump NFT collection might appear patriotic and capitalistic, but some sources claim that there is also a darker side to these digital artworks.
A Bloomberg report recently stated that Melania is the mysterious person who made the first NFT purchase for her collection. If the report is true, the funds used to buy the initial NFT came from the wallet of the project's owners.
You must note that the inaugural Melania Trump NFT titled "Head of State Collection," having a starting bid of $250,000, was sold for $70,000 less than the asked price. The NFT would have sold at the asked price if Trump's camp had endorsed it because doing so would have created momentum for successive bidding wars.
Furthermore, Melania Trump's spokesperson has publicly denounced the notion that the project's creator helped finance the inaugural NFT, referring to the fact that the blockchain protocol is characterized by honesty and transparency.
How to buy Melania Trump NFT?
Melania Trump's NFT will be available until the end of the year.
To buy Melania Trump NFT, you need to follow these simple steps –
Create a Digital Wallet
To buy Melania Trump NFT, you must create a cryptocurrency digital wallet. You can easily go online on a computer and then purchase adequate cryptocurrency to cover the cost of the NFT. It also contains audio from Melania Trump sharing a message of hope.
After your wallet is created, you can purchase SOL directly from the Phantom wallet by MoonPay payment method or transfer SOL from another exchange like Coinbase.
Connect your Digital wallet to MelaniaTrump.com
The second step requires you to connect your crypto wallet to MelaniaTrump.com by using the "Connect wallet" button on her website.
Click to buy the NFT using a credit card
After your wallet is connected, you can purchase the NFT using the "Buy Now" icon. Your purchases are transferred to your wallets by clicking "Claim Purchase."
Donald Trump NFT Collection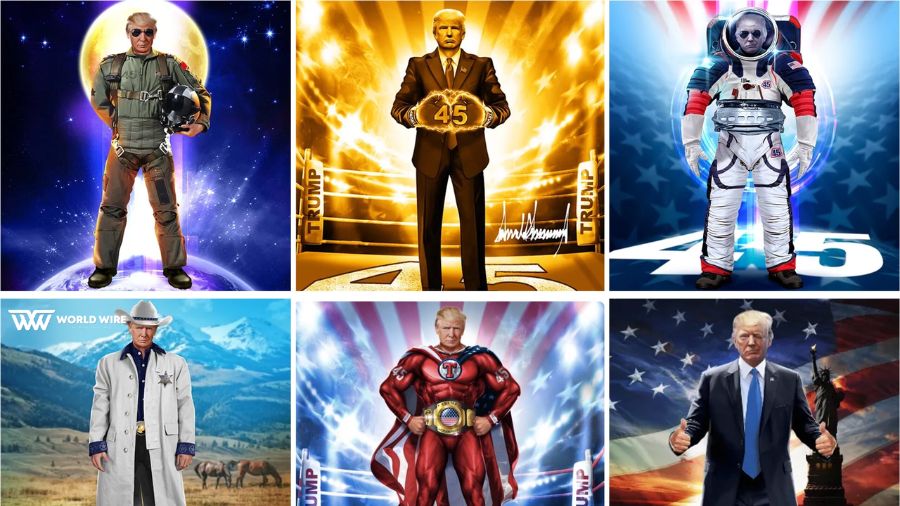 The former U.S. President Donald Trump had 45,000 NFTs available, each costing $99. However, Trump never used NFT in his websites or announcements. The website, in turn, focuses on "Digital Trading Cards."
The 45,000 NFTs in Donald Trump's collection of digital trading cards feature images of him in some way or the other.
Frequently Asked Questions
Can I buy the NFT using cryptocurrency?
The only way to purchase Melania Trump NFT on MelaniaTrump.com is with a credit card and fiat currency. However, it will be minted on the Solana blockchain and sent to your Solana wallet.
Do I need to add SOL cryptocurrency to my Digital Wallet?
No. You can buy Melania Trump NFTs using a credit card. But you still need to connect your wallet to receive your NFT.
How long does an NFT take to deliver?
Once you purchase an NFT, it will be seen in your wallet in a few seconds to a few minutes based on concurrent transactions on the Solana blockchain.
How can I create a Digital Wallet?
If you are new to NFTs, it is recommended to use the Phantom Digital Wallet. However, any Digital Wallet compatible with Solana will work.
Can I give an NFT as a gift?
Yes, you can give an NFT as a gift.
What is a Digital Wallet?
A Digital Wallet is a safe place to store cryptocurrency and NFTs.

Subscribe to Email Updates :