This article covers all the information regarding Mike DeWine wife, his career, family, children, and more.
So, let's dive right in –
Mike DeWine Wife: Know Your First Lady Fran DeWine
Fran DeWine was born and raised in Ohio. She is the wife of a well-known political leader and American attorney, Mike DeWine. The couple got married on 3rd June 1967. The couple was undergraduate students studying at Miami University when they married.
Mike said that he could never be a governor without her support. He said, "She is the love of my life. She is the rock of our family. She is my best friend."
Fran DeWine is a wife, grandmother, and mother of 8 children. She is currently 74 years old.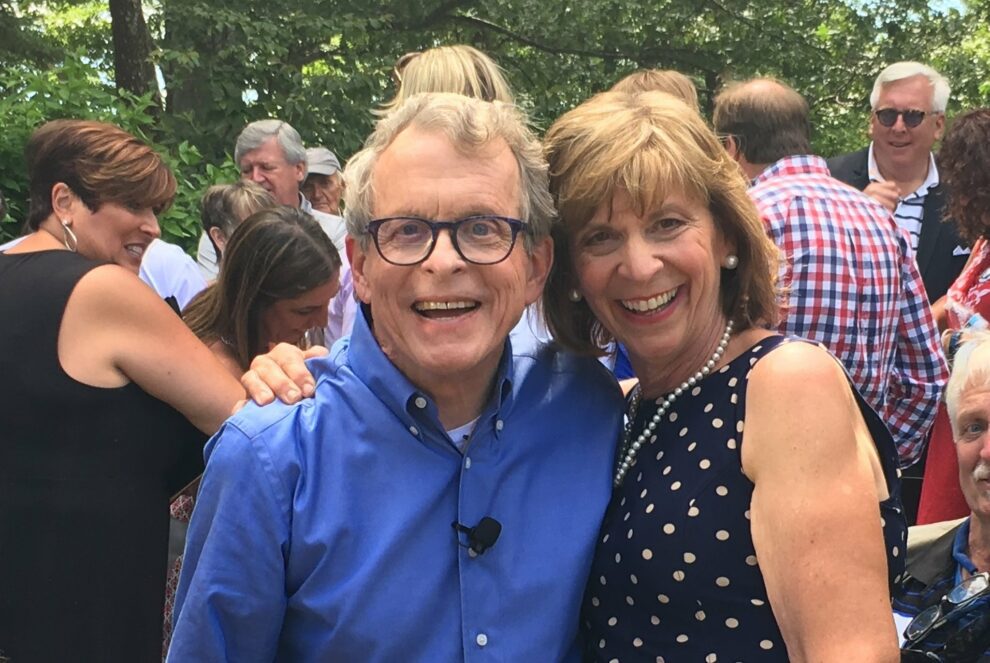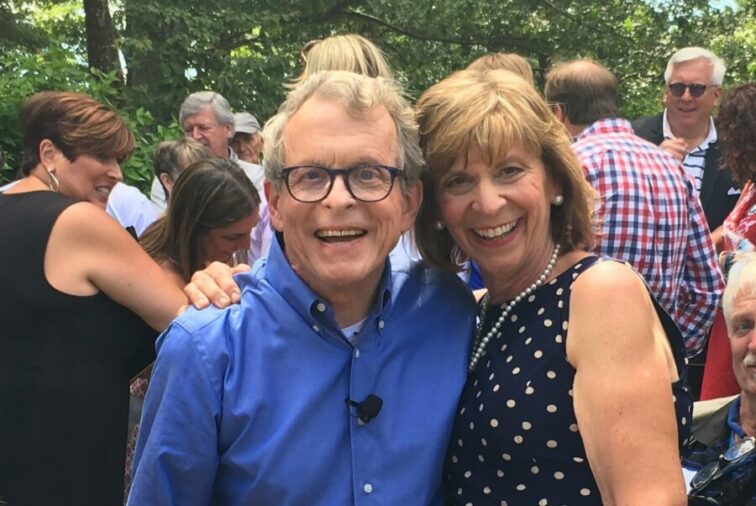 Fran DeWine handles campaign trails, interviews, and hosts family and community events, including the annual DeWine Ice Cream Social that she has been hosting successfully for over 30 years on her property in Greene County.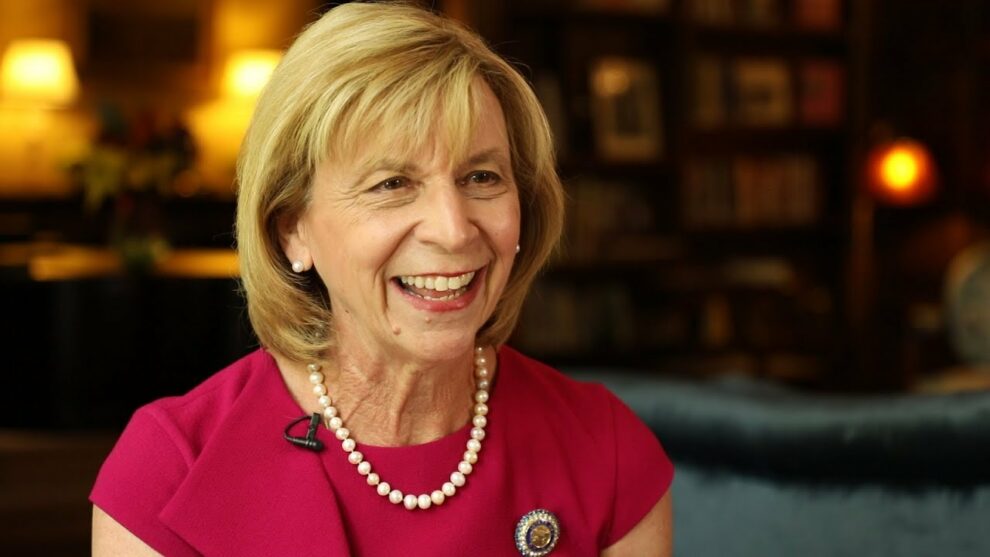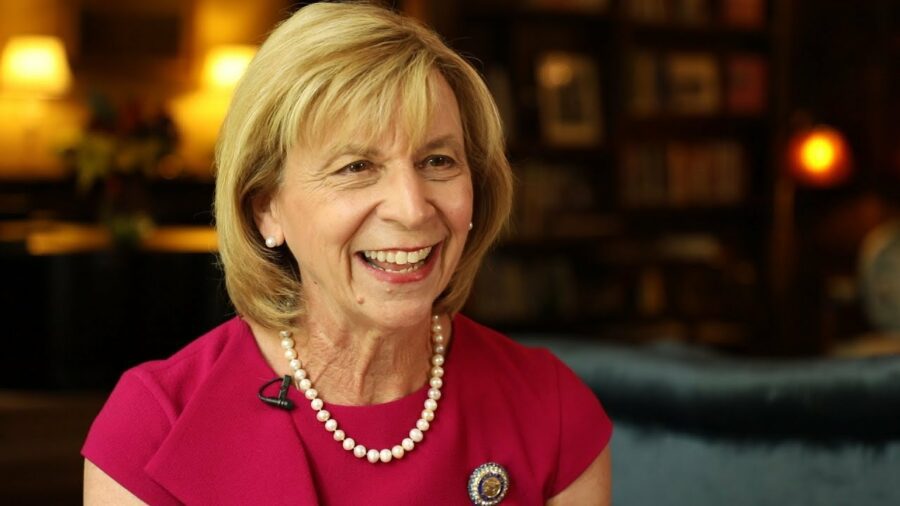 Fran DeWine is very famous for her little blue cookbook, "Fran DeWine's Family Favorites," which she has been handling since 1980. She has also been in the limelight for her pie-making mastery. Fran and her friend effortlessly made more than 150 homemade pastries for the ice cream social.
Mike DeWine Early Life and Family
Mike DeWine was born on 5th January 1947 in Yellow Springs, Ohio, to Jean Ruth and Richard Lee Dewine. Mike DeWine has a cousin named Kevin Dewine.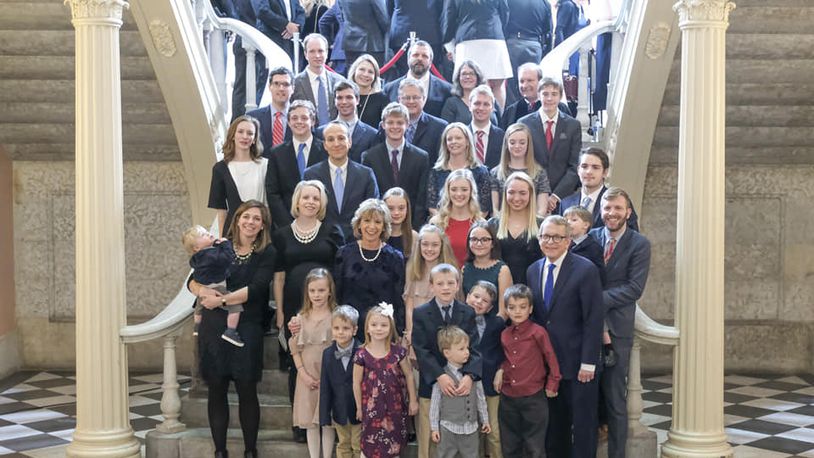 Mike DeWine Children
The couple has eight children named Pat, Rebecca, Mark, Alice, Brain, Jill, Anna, and John DeWine and 24 grandchildren. Sadly, Mike's third child, named Becky DeWine, passed away in an automobile accident at the age of 22 in 1993.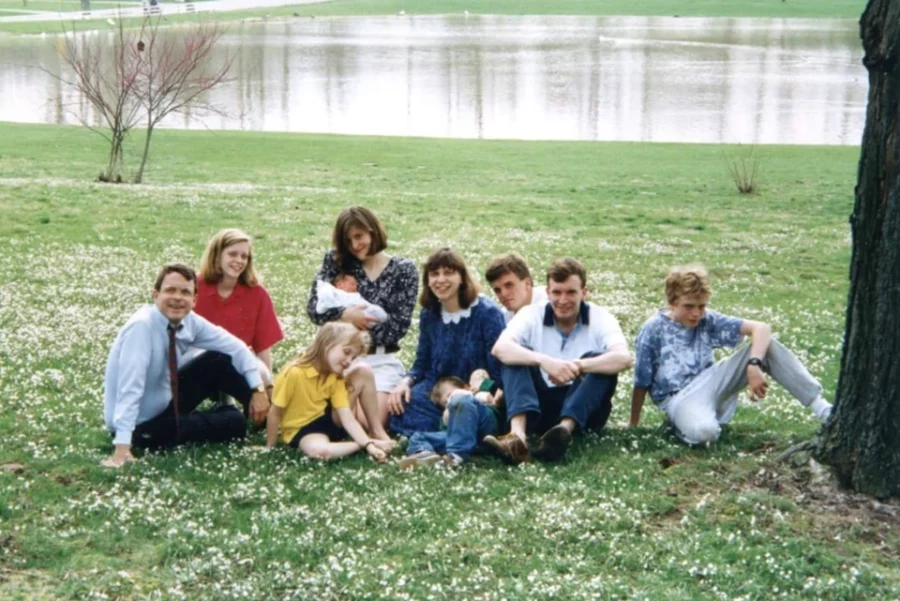 In her memory and honor, Mike DeWine built a school named Becky DeWine School in Haiti. This school provides free-of-cost tuition-free schooling to children living in the Cite Soleil slum area so they can gain knowledge.
Besides that, their daughter Alice DeWine is an assistant attorney in Clark County, and their son Brain DeWine is the head of the baseball team and operates the same.
Pat DeWine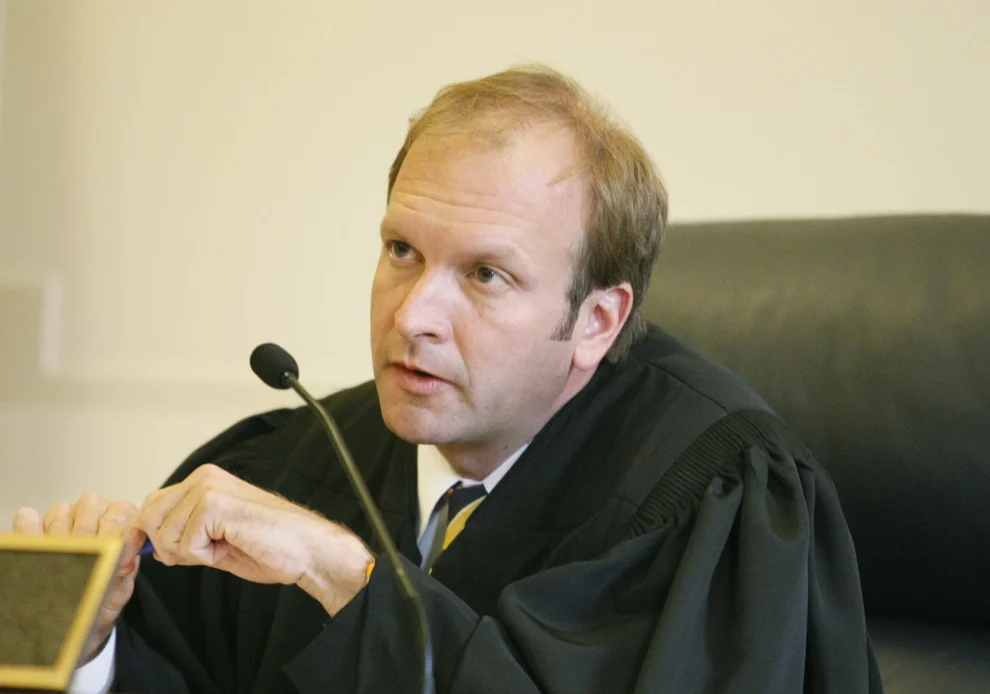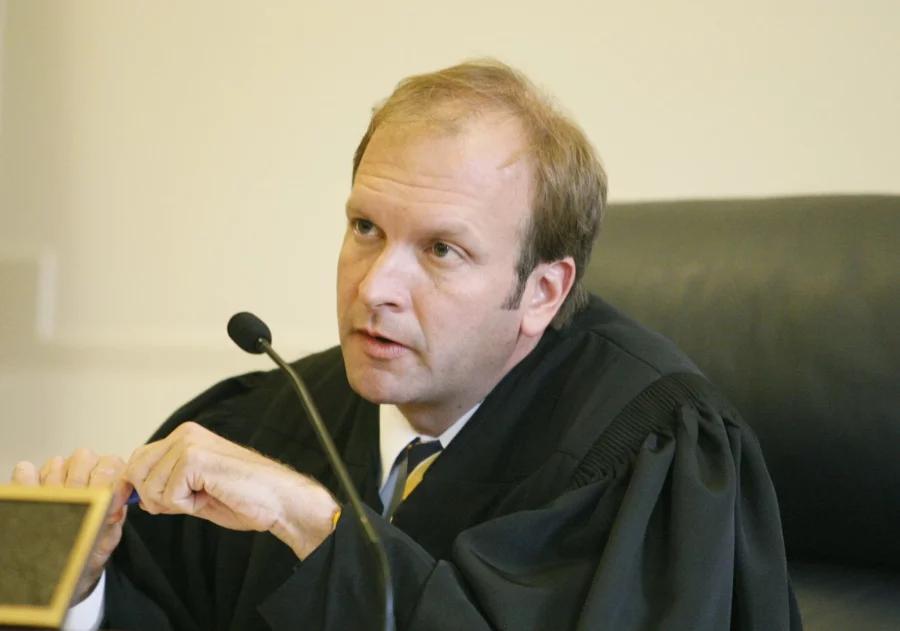 PatDeWine, a judge in the Ohio Supreme Court, is the couple's eldest son and is currently 53 years old. He is a member of the Republican Party. He completed his graduation from the University of Michigan Law School.
Also read: Watch Steve Bannon Arrested for money laundering, conspiracy
Mark DeWine
Mark DeWine is the third child of Mike DeWine and Frances Streuwing. Mark likes to keep his life out of the limelight and social media.
According to his LinkedIn profile, he is currently social studies teacher. He earned an MBA degree from Ohio State University.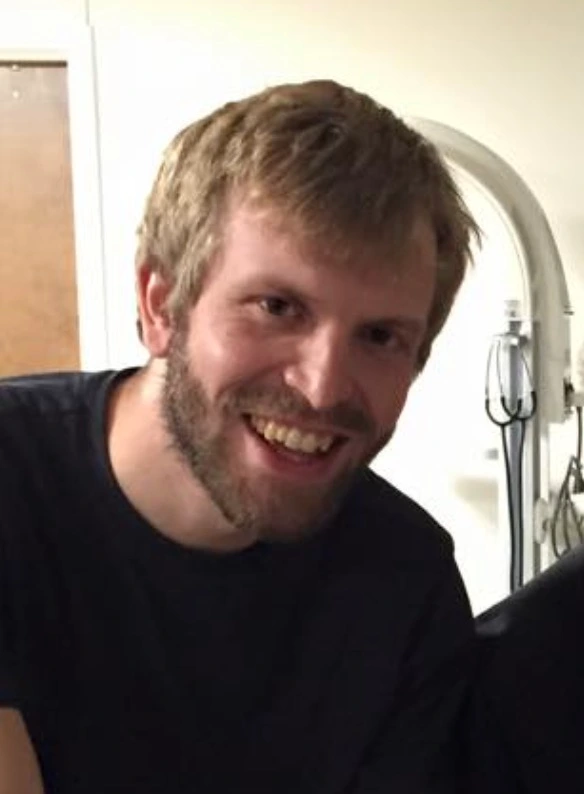 Mike DeWine Career
Mike DeWine is currently serving as the 70th governor of Ohio.
He pursued a degree in Bachelor of Science from Miami University in Oxford, Ohio, in 1969 and a Juris Doctor degree from Ohio Northern University College of Law in 1972.
He started his political career at the age of 25 and served as an attorney for Greene County, Ohio.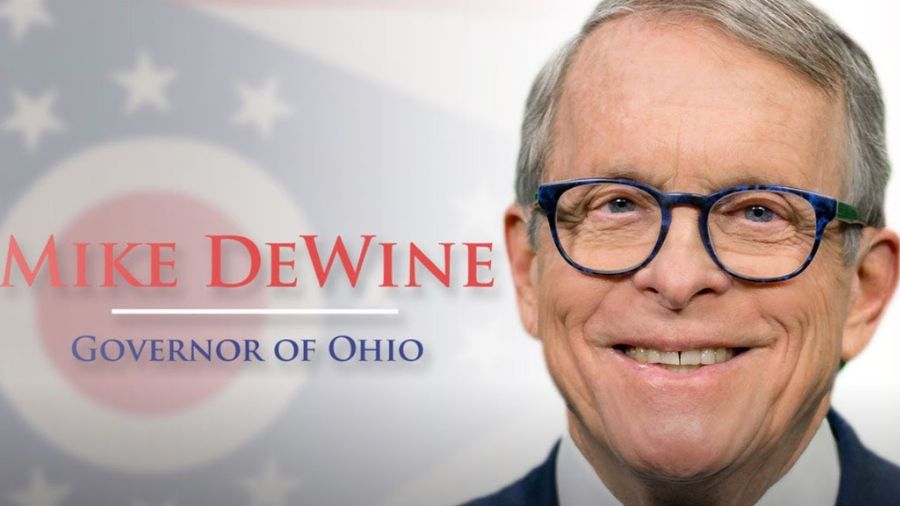 After serving as an attorney for Greene County, he served in the Ohio State Senate for one year. Afterward, he was elected as a U.S. Representative for Ohio's 7th Congressional District.
Besides being in the political field, he used to teach at many universities, such as Ohio Northern University and Cedarville University. Mike strongly criticizes abortion, even in the case of rape and same-sex marriage too.
Donald Trump endorsed the Governor of Ohio, Mike DeWine
Mike is running for re-election as Governor of Ohio on 8th November 2022. Former president Donald Trump has endorsed Mike for his re-election.
Save America PAC released a statement in which Trump said, "Things are really starting to look good in Ohio for Republicans." Further, he said, "Little has been said about the race for Governor, where we have an outstanding person running, Mike DeWine, who quietly, but professionally and patriotically, goes about doing his job, and really well."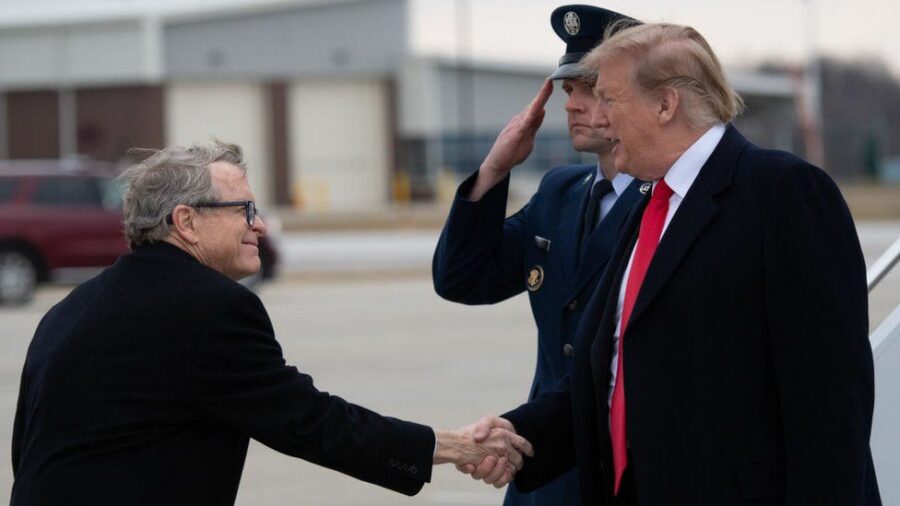 Mark DeWine said on Twitter that he and Husted were grateful for President Trump's support.

Subscribe to Email Updates :