Mike Lindell announced the Moment Of Truth Summit for August 20th and 21st, 2022. Mike promised that at least a billion people would watch his upcoming election fraud seminar, which he described as the most critical event America has ever witnessed, a watershed moment in history, an apex in history. Lindell vowed that efforts to rescind the election would "cumulate on two days in August."
Click to Watch Live: – Moment of Truth live stream
If you want to watch the moment of truth summit, you can signup for an email alert :
Mike Lindell has worked tirelessly to eliminate vote fraud in the United States. He has conducted multiple rallies showing clear evidence of vote fraud, utilizing specialists across the country. Mike Lindell will utilize his Frankspeech platform to demonstrate once more how voting devices are used to disrupt fair elections.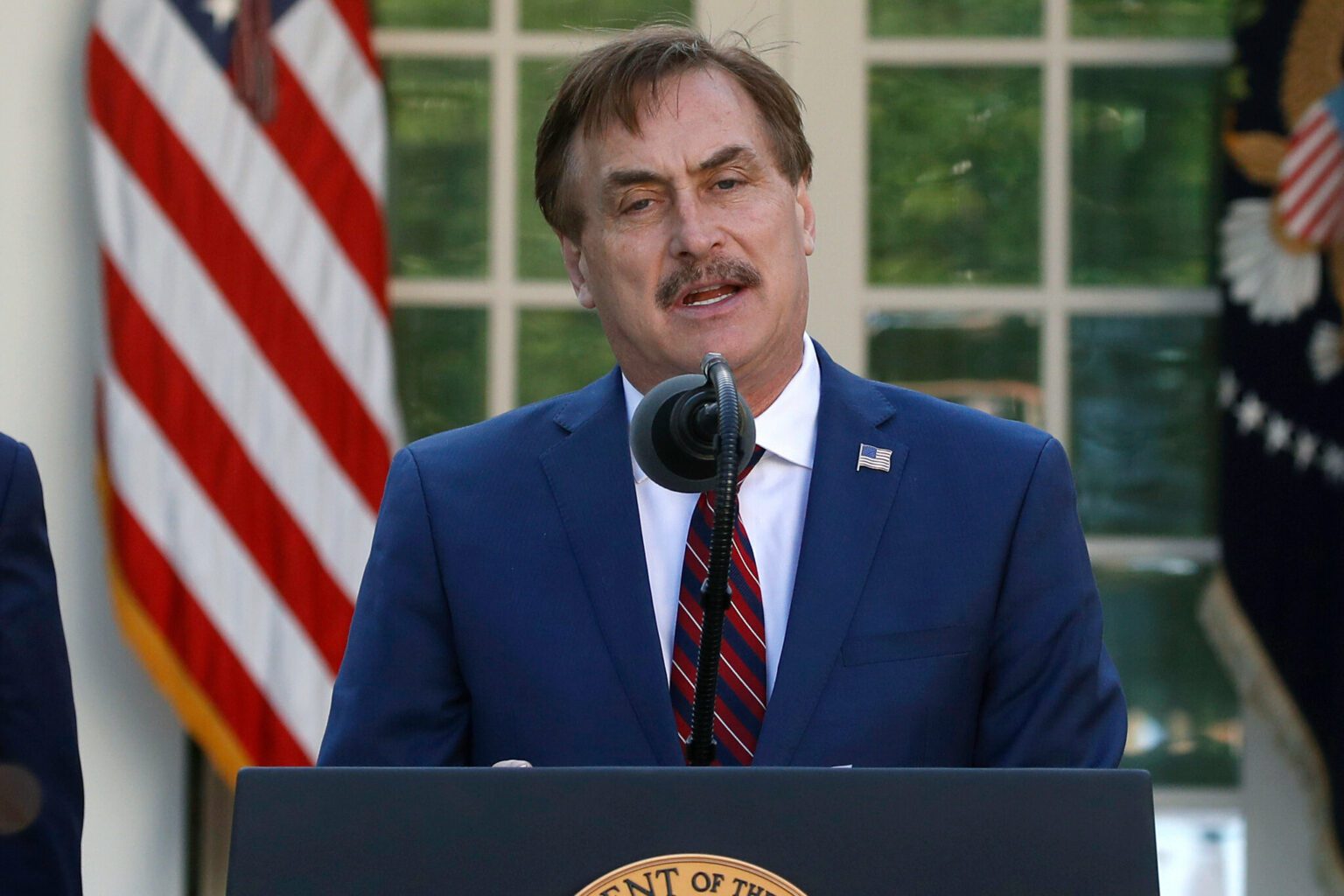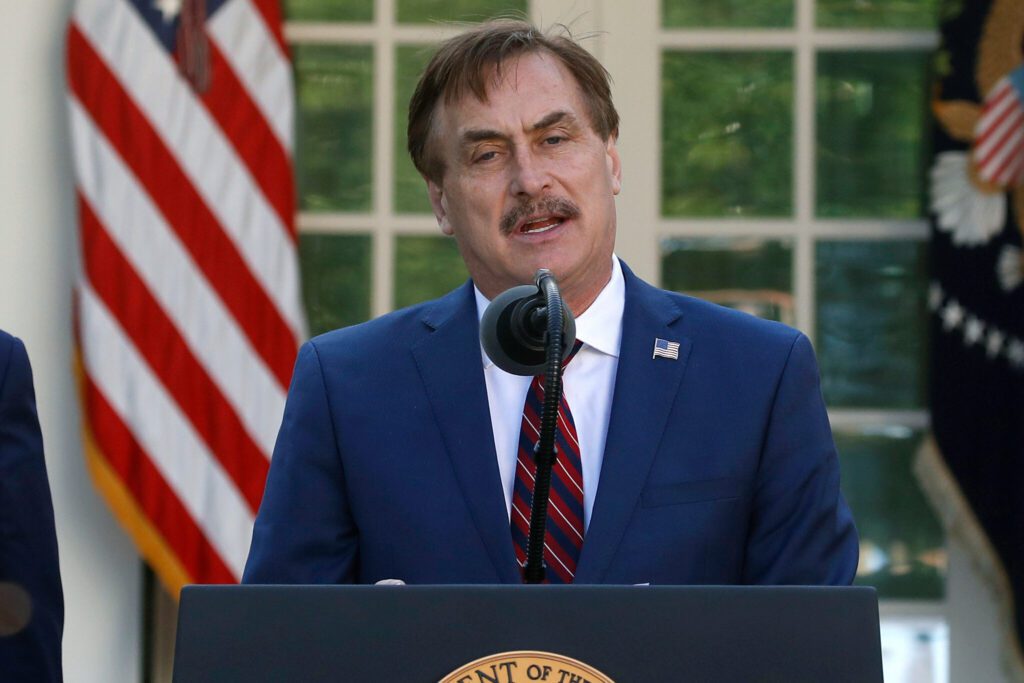 Lindell expressed hope that his conference would permanently eliminate voting machines in the country.
Venue, schedule, and location of the Moment of Truth Summit 
Over 200 legislators and representatives from the federal and state levels will attend the Moment Of Truth Summit, which will begin at 9 AM from Springfield, Missouri.
The Trial of The Machines and Everyone's Calls to Actionhttps://t.co/LAoUtHzYZN#CPAC #brannonhowse #FrankSpeech #LindellTV #MyPillow #FrankSocial #mycoffee #mikelindell #lindellreport #momentoftruthsummit #trialofthemachines pic.twitter.com/EVhMLhZ10K

— Lindell TV (@LindellTVMedia) August 5, 2022
This summit will be closed to the public yet live streamed for a 48-hour marathon.
On August 20th and 21st, the Moment of Truth Summit, hosted by Mike Lindell, will be streamed live on World Wire and FrankSpeech app.
Speakers will come from all 50 states.
Furthermore, there will be over 1000 RSVP attendees, including influencers, TV, Media, Radio, Podcasters, and many more.

Moment of Truth Summit Schedule
Mike has decided 6 segments for the summit; all are planned and scheduled. Check the Schedule below:
August 20th Day 1 Schedule: 
Mike Lindell's How We Got Here is the first segment. Mike will go over everything that transpired since November 3rd between 9 AM and 11:30 AM.
Segment two will take place from 11:30 AM to 6:30 PM and feature speakers from all 50 states.
At 6:30 PM, the world premiere of Selection Code will take place. To obtain a free copy, go to selectioncode.com.
August 21st Day 2 Schedule: 
On the 21st, from 9:00 AM to 11:00 AM, there will be speakers and a prayer for our country.
The Trial Of The Machines takes place from 11:00 AM until 6:30 PM.
Segment six is closing statements.
How to Watch Moment Of Truth Summit Live:
You can Watch the Live Stream of the summit directly on our website on the day of the event. For the daily update, you can join our telegram channel.
Watch the "Moment Of Truth Summit" and learn about a wealth of essential material that Mike Lindell and his colleagues have investigated and made available to the public.
Also, Read | How to Watch Moment of Truth Summit by Mike Lindell?
Moment of Truth Summit Speakers
The pillow magnate, who claims to have spent up to $40 million of his own money promoting Trump's fraud claims, is hosting a two-day "Moment of Truth" summit beginning August 20th in Missouri, where he expects hundreds of representatives from pro-Trump "election integrity" groups and right-wing "constitutional sheriffs" and other sympathetic law enforcement officers to join.
Mike Lindell said all efforts to overturn the election will "cumulate on two days in August" with his "Moment of Truth Summit."

He said the stunt would be "an apex in history" and "it's going to be seen by a billion people!" pic.twitter.com/F3S9TDhJYz

— David Edwards (@DavidEdwards) July 19, 2022
The summit will feature ten right-wing sheriffs, including former Arizona sheriff Richard Mack. He runs the extremist Constitutional Sheriffs and Peace Officers Association (CSPOA), which has shifted its focus from dubious legal claims about county sheriffs' authority to the "holy cause" of election monitoring, which watchdogs fear will limit voting rights.
There is not much information available regarding the summit's speakers. We will provide an update shortly.
Lindell said that the "trial" would take place at his upcoming "Moment of Truth Summit" on election fraud when chatting with Steve Bannon at the Conservative Political Action Conference (CPAC). Lindell stated that he would "have the machines try" on the second day of his summit. Over the weekend, MyPillow CEO Mike Lindell announced plans to hold a trial in which voting machines are the defendants.
If "we don't get rid of them" by the fall, everyone will go vote in the midterm elections and "override the machines," adding that America will "eventually" get rid of all of the machines. 

Subscribe to Email Updates :