Monsoon Update 2020: Mumbai, Gujarat Heavy Rains Live Updates: Mumbai Suburban areas and adjoining parts of Thane district have received more than 100mm rainfall in the past 24 hours, IMD predicts more heavy showers in these areas.
After the IMD issued alerts, 7 NDRF teams were deployed Rajkot, Porbandar, Surat, Navsari, Valsad, and Kutchh areas of Gujarat as mentioned by the Gujarat government. This heavy rainfall has also resulted in water logging in Rajkot.
Gujarat: Waterlogging in several parts of Rajkot following heavy rainfall in the city. pic.twitter.com/xgiL0YJIaR

— ANI (@ANI) July 6, 2020
Mumbai, Gujarat heavy rains live updates:
A multi hazard warning was issued by Indian meteorological department
Multi Hazard Weather Warning for next 5 days based on 0830 hrs IST of 06.07.2020 pic.twitter.com/3PUPKSFLQ1

— India Met. Dept. (@Indiametdept) July 6, 2020
A bridge over the Sabli river in Junagadh has collapsed, this masonry bridge was constructed by locals in 1991 and is now creating hardships for the locals
Also read: Bubonic Plague China: Chinese City is on high Alert, Check Details Here
A hightide of 4.6m took place at around 1:00 PM
Mumbai: High tide of 4.67 meters expected at 1:03 pm today as per Brihanmumbai Municipal Corporation. Visuals from Bandra Bandstand. pic.twitter.com/mXDvgrlKkE

— ANI (@ANI) July 6, 2020
A few regions in Gujarat saw substantial downpours on Sunday, with Khambhalia tehsil in Devbhoomi Dwarka region accepting as much as 434 mm precipitation during the day, 292 mm somewhere in the range of 6 and 8 pm alone, which prompted significant water logging, authorities said.
The Powai lake began to overflow due to heavy waterfall, it supplies water to Mumbai.
Mumbai Police comes to the rescue! as heavy rain keeps pouring
A helping hand- Literally
PSI Takle, Rider PC Naghvekar, PC Chalke & PC Dahiphale from Matunga Traffic Division made sure to get the stuck taxi to a safe location.#MumbaiFirst#AamhiDutyVarAahot pic.twitter.com/8dQo8NowqO

— Mumbai Police (@MumbaiPolice) July 5, 2020
Thunderstorms with downpour would happen over and connecting regions of hardly any spots of Entire Delhi, Noida, Greater Noida, Faridabad, Ghaziabad, Meerut, Bijnor, Muzaffarnagar, Sahaswan, Badaun, Palwal, Hodal, Nuh, Khurja, Aurangabad, Mathura, Alwar during the following 2 hours, said the IMD.
06-07-2020; 1200 IST; Thunderstorm with rain would occur over and adjoining areas of Few places of Northeast, North Delhi, Ghaziabad, Palwal, Hodal, Mathura, Alwar, Modinagar, Hapur, Hindon AF during the next 2 hours.

— India Met. Dept. (@Indiametdept) July 6, 2020
Mumbai Gujarat heavy rains live updates Images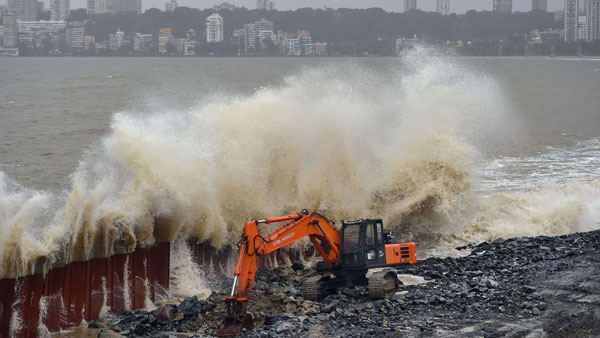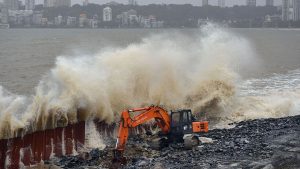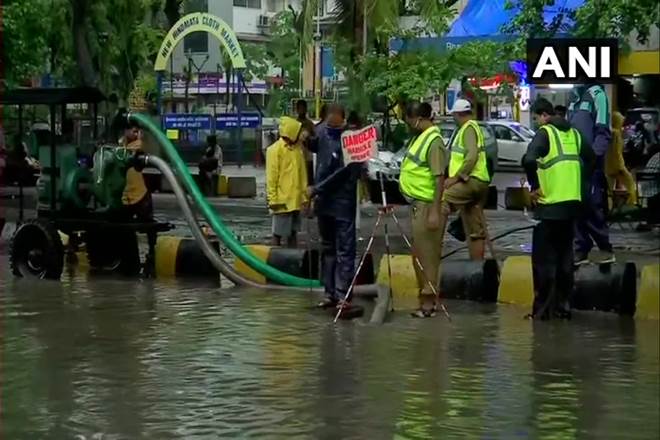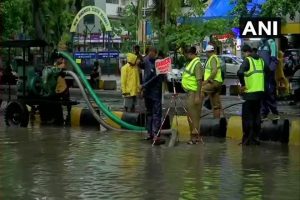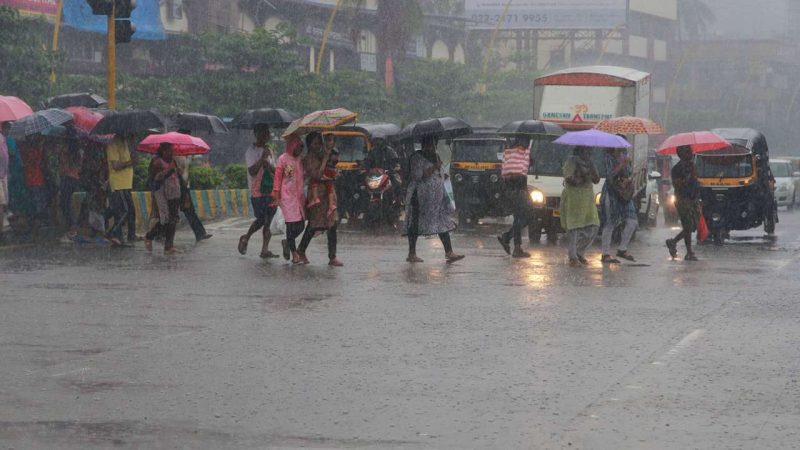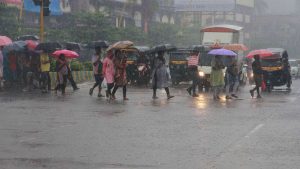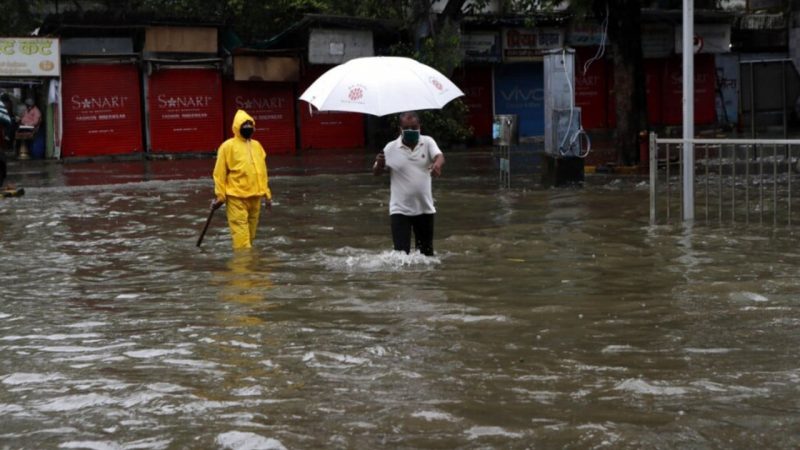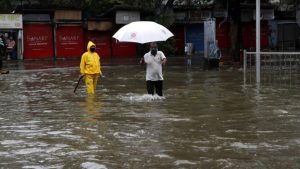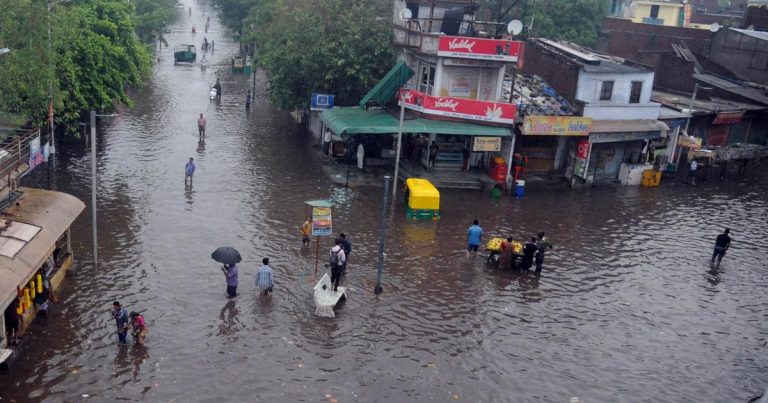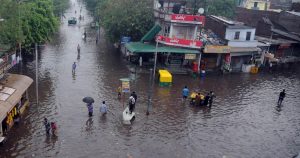 Heavy rains and floods affect thousands of lives in cities and states adjoining the arabian sea, however our NDRF and Police forces constatntly work for our well being, the local municipalities should take due care of drainage system and should prevent waterlogging.
We advise everyone to stay at home and refrain from getting wet in rain, IMD has already issued Multi hazard warning which means not only issues related to waterlogging, this can cause severe health concerns too.
Stay Home, stay safe, don't let negativity take over you!
Signup For Our Newsletter