Mumbai: The school education department of Mumbai had urged the schools via a circular on March 30, to not force parents to pay their children's school fees during the lockdown period and asked the parents to complain to the local authorities if any school forcibly demands the payment of the school fee. In order to combat the novel coronavirus pandemic, the central government has imposed a lockdown across the country from March till June 2020. However, now the country is under the unlock phase while being given relaxations gradually, though some worst affected states are still under restrictions.
The lockdown caused the shut-down of schools and colleges, however, from May-June schools have promoted the students to the next classes and started providing online classes for them through WhatsApp. During lockdown many schools followed the circular of not compelling the parents for fee payment, however, now the schools are demanding the fee payment form the parents and not only the fee payment, several schools have even raised the school fee.
During the past few days, such news has been in the reports from Mumbai's Pvt. Schools and now this hike in fee has hit a private school in Dharavi, where the majority of parents of the students are daily wage workers who are jobless because of the lockdown. Good Shepherd English School, which is state-board affiliated, has removed several students from the WhatsApp group meant for online classes due to non-payment of the fees. According to the parents the fee is around Rs. 14000.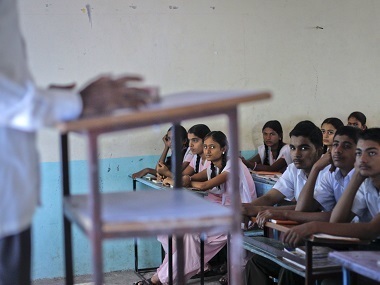 Apart from the fee hike, parents have allegedly complained that the school is also forcing them to buy textbooks from the school only and that too are being sold at double rates. The state school education minister Varsha Gaikwad is from Dharavi constituency and the parents told that they have tried to contact her, however, have failed every time.
Although the school education department has issued the circular of not compelling the parents for fee payment, the High Court has recently given relief to the private schools until the decision on the matter is announced. The matter is in High Court over whether or not the fee is to be charged by the schools while schools are shut.
Taking advantage of the relief, the private schools are not only forcibly demanding fees but also putting pressure on the parents by fee hike and instances like buying books from school only. We hope the decision will be out soon and the parents, especially, the daily wage workers or jobless people will get some relief. Meanwhile, we hope that the Dharavi school issue will be resolved soon and the students who have been removed from the WhatsApp group would be added back in the group so that they could continue with their studies.

Subscribe to Email Updates :