On Wednesday night, a fresh complaint was filed on behalf of Twitter shareholders in a federal district court in San Francisco, alleging that Tesla CEO Elon Musk has intentionally manipulated the company's stock for personal advantage.
Musk's behaviour since signing the acquisition agreement with Twitter's board on April 25th is the subject of the complaint. Specifically, his recent comment that the deal "cannot move forward" without further information concerning automated accounts on the network.
After signing the agreement, the complaint alleges, "Musk proceeded to make statements, send tweets, and engage in conduct designed to create doubt about the deal and drive Twitter's stock down substantially in order to create leverage that Musk hoped to use to either back out of the purchase or re-negotiate the buyout price."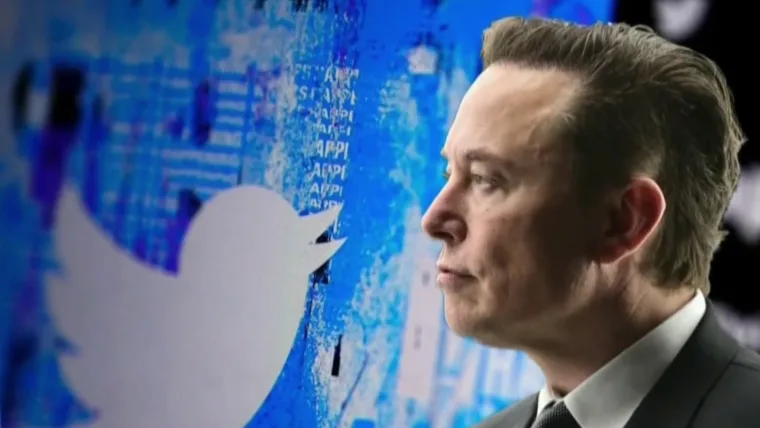 "As detailed herein, Musk's conduct was and continues to be illegal, in violation of the California Corporations Code, and contrary to the contractual terms he agreed to in the deal," the complaint continues.
The complaint is a proposed class action filed by a small number of stockholders, but it seeks damages for everyone who owns shares in the corporation. Twitter has been silent on the matter.
Despite Musk's strange conduct, there has been no evident move by the Tesla CEO to terminate or renegotiate the contract. The peculiar performance of Twitter's shares, which continues to trade considerably below the agreed-upon acquisition price, backs up the complaint's assertions. Twitter shares were trading below $40 as of press time, indicating widespread market doubt that the deal will close at the agreed-upon $54.20 price.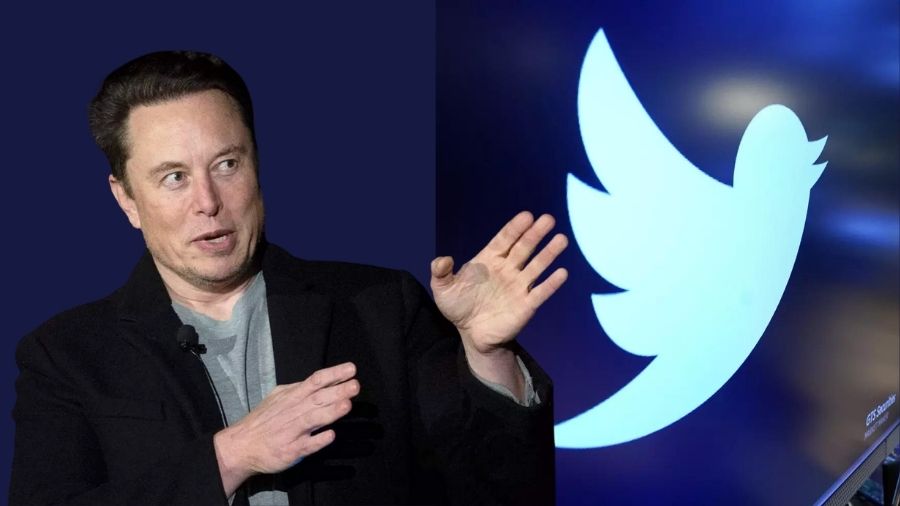 Crucially, the case asks the court for injunctive action, which might compel Musk to buy Twitter at the agreed-upon amount.
Confusion surrounding Musk's public pronouncements has already had a significant influence on the buyout proposal, causing Tesla stock to plummet to the point where Musk had to abandon attempts to raise finance through loans secured against his Tesla holdings.
Musk told the Securities and Exchange Commission earlier this week that he will give an extra $6 billion in equity funding to compensate for the loans that had expired.
More about the Twitter deal
Elon Musk planned to acquire Twitter, Inc. for $43 billion on April 14, 2022, after previously purchasing 9.1% of the company's shares for $2.64 billion, making him the company's largest shareholder. Musk was subsequently invited to join Twitter's board of directors, which he first accepted before declining. Twitter announced a "poison pill" policy the next day. The board of directors of Twitter unanimously accepted Musk's $44 billion buyout proposal on April 25, clearing the route for the company to be privatized.
The planned takeover has elicited a wide range of responses. The acquisition has gotten a lot of praise for Musk's suggested reforms and vision for the company, but it's also gotten a lot of flak for concerns about an increase in misinformation and abuse on the site.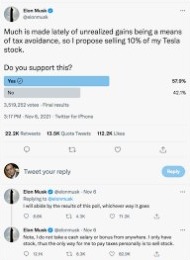 As of May 2022, the acquisition is still awaiting regulatory and shareholder clearance. Elon Musk had over 80 million followers at the time of the purchase and had tweeted his first tweet on his personal Twitter account in June 2010. Musk said, "How much is it?" in response to a tweet suggesting he buy Twitter in 2017.
On March 24, 2022, Musk began posting anti-Twitter views, wondering if Twitter adhered to the premise that "free expression is necessary to a functioning democracy." Days later, he spoke with Twitter co-founder and former CEO Jack Dorsey about the future of social media, and he explored joining Twitter's board of directors with Silver Lake co-CEO Egon Durban.
Critical Analysis of Buyout of Twitter by Elon Musk
The Verge's Elizabeth Lopatto predicted that a Musk takeover would result in a mass departure of employees and the restoration of Trump's Twitter account.
The Hollywood Reporter's Alex Werpin predicted major ramifications when the deal was announced. The New York Times' Greg Bensinger said that Musk's purchase was about "managing a megaphone" rather than free speech, while The Washington Post expressed reservations about Musk's claims for free expression.
Twitter's decision, according to equity analyst Angelo Zino, may have been based on the assumption that other bidders would be unlikely to arise owing to social media businesses' dropping asset prices. National Review's Kevin D. Williamson compared Musk's acquisition of Twitter to Donald Trump's 2016 presidential campaign, calling it a publicity stunt.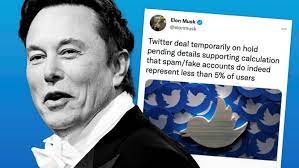 Allowing "all free expression" to exist on Twitter, according to Kate Klonick, a law professor at St. John's University, would allow pornography and hate speech to grow. The affluent acquiring control of media platforms has sparked controversy, according to CBC News' Don Pittis.
Because of Musk's links to China, Media Matters for America and the Australian Strategic Policy Institute have claimed that China may use its clout to force political concessions or manipulate Twitter.
Other corporations may leave Twitter if Musk loosens its moderation restrictions, according to Forrester Research analyst Mike Proulx. The absence of moderation on Twitter, according to Joan Donovan, research director of Harvard's Shorenstein Center on Media, Politics, and Public Policy, will lead to online harassment.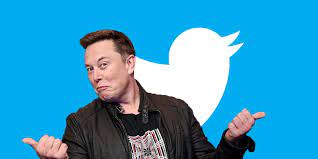 Musk's acquisition of Twitter and the ensuing outcry, according to Brendan O'Neill of Spiked, was a "fight for control over the internet," while David Auerbach of UnHerd said it was a "significant flashpoint" in society's shift to "a more decentralized, chaotic, and devolved world." 
"Elon Musk's struggle for Twitter has become a smouldering proxy conflict between the governing elite and a free and sovereign people," according to Ben Weingarten of The Federalist. Reason's Robby Soave argued that Musk's purchase would not jeopardize Twitter or democracy, claiming that those who were "overstating Twitter's relevance" were "Musk's detractors in progressive and mainstream media."
Subscribe to Email Updates :