NBC News anchor Chuck Todd is leaving the weekly television Sunday morning talk show 'Meet the Press' after nine years of serving the network.
Let's learn why he resigned from the host post for one of the most famous shows.
NBC News' Meet The Press' Anchor Chuck Todd Resigns
NBC News' Meet The Press' host and moderator Chuck Todd announced that he would step down from the show at the end of the summer this year. The announcement came on Sunday morning after the host ended his talk show.
While announcing the news, Todd said," I am proud of what this team and I have built over the last decade. I have loved this job so much, helping to explain America to Washington and explain Washington to America."
Todd added, "When I took over 'Meet the Press,' it was a Sunday show that had a lot of people questioning whether it still could have a place in the modern media space. I think we've answered that question."
Though the reason behind his departure is unclear, many media reports stated that Todd is leaving the show after facing huge criticism from conservatives and liberals.
However, some reports also affirmed that Todd's decision to leave the show was shaped by a desire to dedicate more time to his family. He said," Let work consume them before it is too late. I have let work consume me for nearly 30 years." He added," I can't remember the last time I did not wake up before 5 or 6 a.m.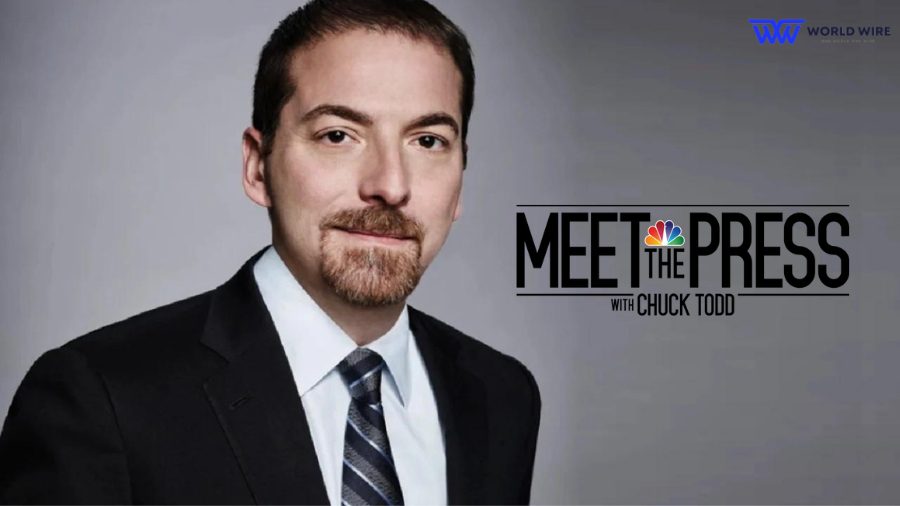 Todd decides to remain at NBC in a new position as chief political analyst. He said that NBC's chief White House correspondent, Kristen Welker, would replace him in September.
In his remarks on Sunday, Todd ascertained that he was ready to step back because Welker had been prepared for this show for a long time.
He mentioned," I have had the privilege of working with her from essentially her first day, and let me say she's the right person at the right moment."
Kristen Welker joined NBC News in 2010 and has covered the last three presidential elections, interviewed prominent leaders, traveled worldwide with top political leaders, and successfully moderated the final 2020 debate between former President Donald Trump and President Joe Biden. In 2020 she became the co-host of "Weekend Today."
Welker is expected to take over the show as the 2024 presidential campaign proceeds and enter the primary race. According to the NBC network, Welker will become the first Black journalist to moderate the show and the second woman after inaugural commentator Martha Rountree, succeeding Todd for' Meet The Press at NBC.
NBC News' editorial president, Rebecca Blumenstein, and News' senior vice president of politics, Carrie Budoff Brown, issued a staff memo praising the host. They mentioned the show's historic role as a crucial news program on Sunday mornings.
They wrote, "Through his penetrating interviews with many of the most important newsmakers, the show has played an essential role in politics and policy, routinely made front-page news, and framed the thinking in Washington and beyond."
The famous Sunday Morning talk show 'Meet The Press' is the longest-running show on American television, which celebrated its 75th-anniversary last year. The show always led its rival shows in viewership and ratings for over 8 years and won its first Emmy award during Todd's tenure for a special report," Schools, America, and Race."
Todd, 51 and five-times Emmy- winning journalist, became the host of 'Meet The Press in September 2014 by replacing David Gregory.
In addition to Sunday shows, he helped launch and hosted "MTP Daily," a weekly version of the show on MSNBC before and on NBC News Now last year. Todd has previously worked as NBC News's chief White House reporter and host for the MSNBC series, "The Daily Rundown."

Subscribe to Email Updates :