Obama birth certificate forgery has been on news for more than a decade now, many people believe this theory too, the fake certificates have been surfacing since 2009 now. Barack Hussein Obama or Obama as we all call him, served as the 44th president of the United States for 8 years from 2009 to 2017. As a president of the United States or any country of the world, life is never easy, people are always behind trying to catch a glimpse of inside life or debunk some hidden secrets which even the president doesn't know about (Ironically). Obama was the first Afro-American president of the United States and was fairly popular during his tenure.
 Obama was originally born in Honolulu, Hawaii, and graduated from the Columbia University in 1983. But, this is not what the certificates surfacing on the internet are claiming. The Forged Obama birth certificates surfacing on the internet claim that Obama was actually born in Kenya, which if is true will directly land him into jail and will have serious criminal charges pressed against him. Well, this is a decade-long story and there have always been new revealings to it, the politician has taken the criticism very open-handedly.
Also read: Richest people of Minnesota – Who are the richest people here
Is Barack Obama's Birth Certificate a Fraud?
Now, the main question here is, did Obama fake his birth certificate? Well, the answer to this is of course, NO. No, Obama didn't fake his birth certificate at all, the images have all been proved to be fake by many independent and government fact-checkers from time to time.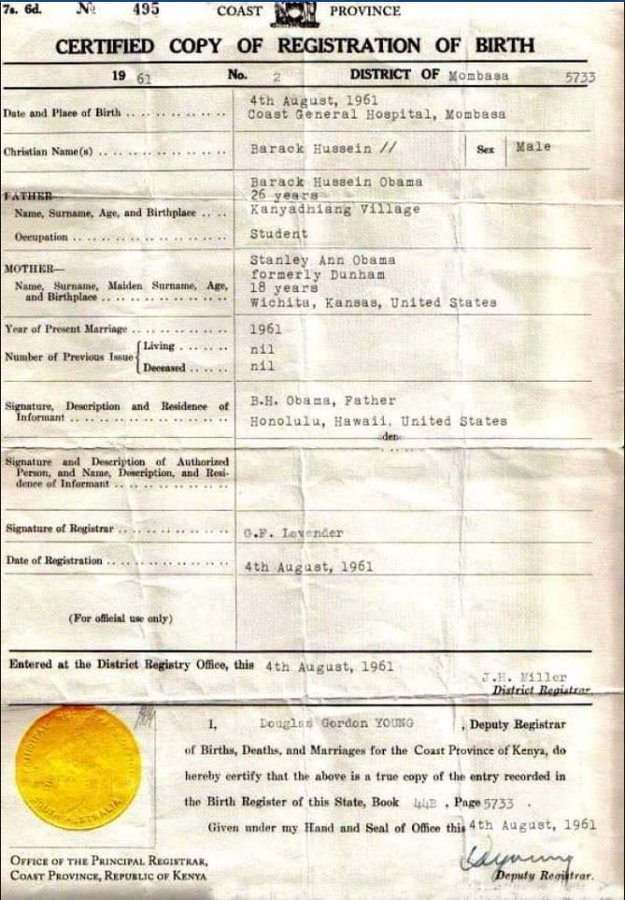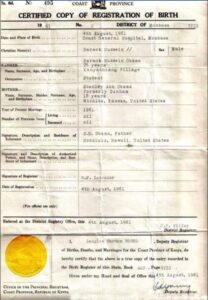 Even the famous news distributor Reuters, also identified as the certificate to be a fake one. Fact-checkers claim that the certificate is of a South Australian origin man name David Jeffrey Bomford issued in the '50s where Barack Obama himself was born in 1961.
Barack Obama had to release a brief copy of his original birth certificate due to this shameful act of spreading fake news, he produced a brief copy of his Hawaiin birth certificate to the public in 2008 and a longer version of it in 2011.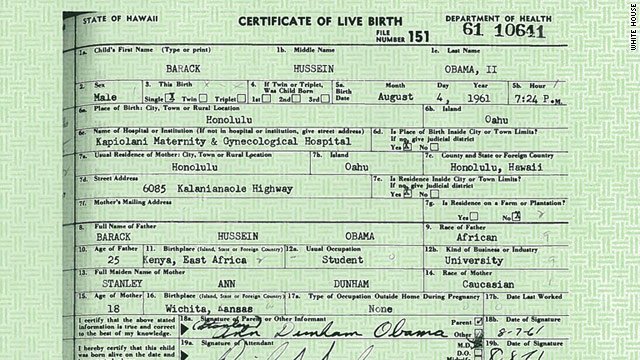 The fact-checkers also state that there was the no Republic of Kenya in 1961. Kenya got its Independence from Britain in 1963 so it is more than clear now that the certificate is just an outcome of bad photo editing and fake news peddlers. 
Also read: Frank Speech Early Access – Get VIP Frank Speech Access Now!
Politifact, an independent fact-checker website states that the certificate can also be generated from a website called kenyanbirthcertificategenerator.com. The website appears to be using the Australian origin person, Bomford's certificate as the foldings of the certificate generated from the website are identical. The website though adds a 'certified fake' seal at the bottom of each document it produces which was allegedly photoshopped.
Obama birth certificate forgery document started resurfacing when Barack Obama's half-brother tweeted an image of the forgery. The terms between him and Barack Obama are not too sweet after all.
TL;DR
Barack Obama's citizenship conspiracy theories have been debunked like a hundred times, there is hardly any chance of these theories being true. Fact-checkers have gone to the depth of the internet to find the origin and the Images turn out to be fake.

Subscribe to Email Updates :