The Osprey Stratos 36 is a vented and adjustable-length backpack ideal for multi-sport excursions and lightweight backpacking vacations. It boasts a suspended mesh back panel and a seamless wrap-around hip belt that keeps you cool and comfortable while carrying it, as well as a lightweight frame that transfers loads to your hips effectively. While this combination allows the Stratos 36 to carry hefty goods with ease, it also offers a sophisticated array of pockets and storage access ways that distinguish it from similarly sized backpacks.
A Quick Look at the Specifications
Gender: Male (the matching female model is the Osprey Sirrus 36),
Actual weight: 3 lbs 4.1 oz (3 lbs 4.8 oz spec)-
9 pockets in all, plus the main compartment,
Aluminum frame with a wire perimeter,
It is ventilated. Torso Length Adjustment
Hydration is compatible.
A sleeping bag compartment exists.
A rain cover is provided.
36L volume (also available in 50L, 34L, and 24L sizes)
How much weight can Osprey Stratos 36 carry?
It can carry 35-pound.  This is the maximum suggested load.
Suspension and Backpack Frame
The Stratos 36 backpack is vented and adjustable in length, featuring a seamless mesh back panel and hip belt for a comfortable and back-hugging fit. Ventilated backpacks contain a space behind your torso that stimulates airflow to keep you cool and dry the perspiration that causes your shirt to become damp. They function nicely and are a useful item to have on a day pack if you trek in hot or humid weather. The mesh back panel on the Stratos 36 is suspended over the backpack's wire perimeter frame, creating a trampoline that functions as a shock absorber to cushion your back and hips as you trek.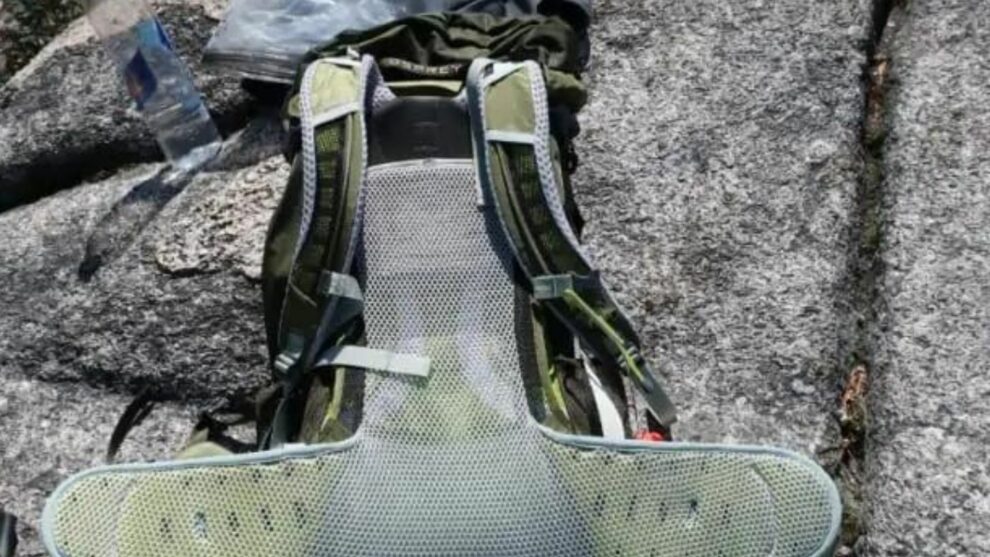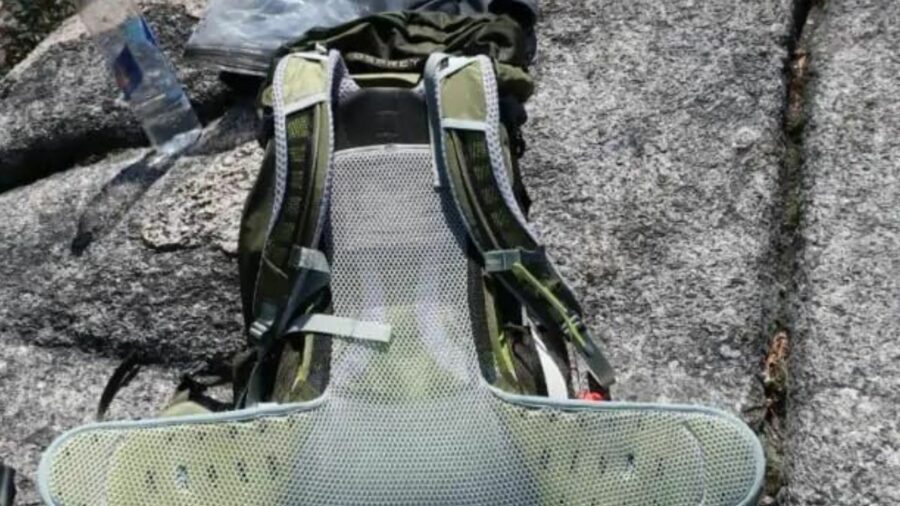 The mesh flows from the back of the pack into the hip belt, creating a body-hugging fit. Aside from greater comfort and control, this prevents the hip belt from slipping down your pants and staying on your hips for maximum efficiency and load transfer. The Stratos 36 is also an adjustable length backpack, so you can dial it in to fit your exact torso length, even if you're between sizes. When the backpack is fully laden, adjust the shoulder straps in respect to the hip belt so that the shoulder pads lightly contact the tops of your shoulders. Because your hips and legs are the strongest muscles in your body, you want to let them take the majority of the weight in your backpack while your shoulders keep the load close to your back and center of gravity.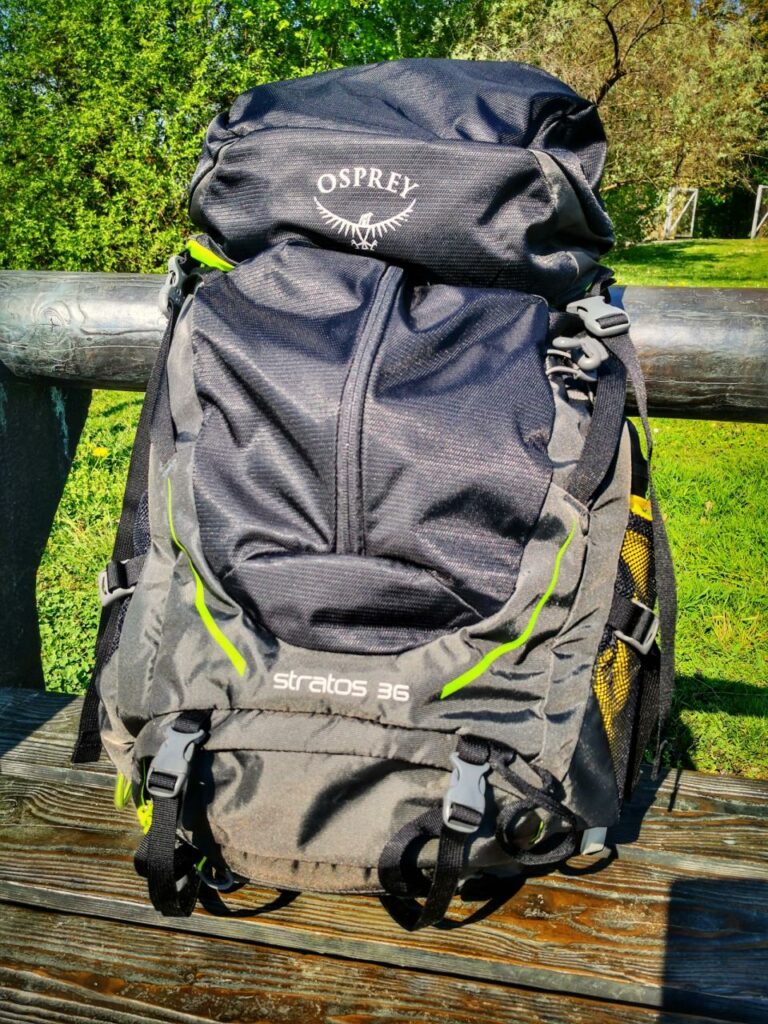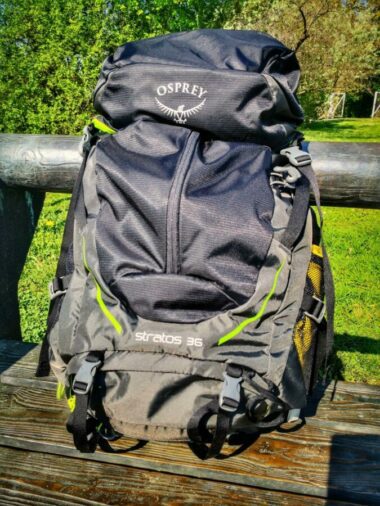 The shoulder pads are joined in the back by something called a yoke. The yoke is velcro-attached to the mesh back panel and integrated hip belt, allowing you to draw them apart and adjust the shoulder pads. Raising the pads increases the distance between the hip belt and the shoulder pads while lowering them decreases the distance. The shoulder straps of the Stratos have the same soft, moisture-wicking cushioning as the hip belt. They're also S-shaped, which makes them more comfortable for men with strong chests. The load lifters on the pack are attached to the frame as well as the shoulder pads. If the pack is pulling you backward, use these to bring it forward and into better alignment with your hips. The shoulder straps also contain two hydration loops sewed to the front to catch a hose, as well as sternum straps that go up and down on a "rail" for easy adjustment.
Backpack Storage and Organization
In addition to the main compartment, which can be accessed from the top or through a side zipper, the Stratos 36 has nine pockets to keep your belongings organized. With all of these pockets, the Stratos 36 is an excellent backpack for multi-sport vacations since you can separate the things you need for different activities.  The Stratos 36 has a fixed top lid, a spacious top pocket, and a second zippered mesh pocket underneath with a key fob. The fact that the lid is sewn to the frame is advantageous because it does not droop awkwardly or slouch horizontally as some floating lids on larger volume packs do. The top lid pocket is large enough to store hats, gloves, maps, and navigation equipment, while the mesh pocket underneath is ideal for keeping your keys, wallet, and sundries visible when you open the pack.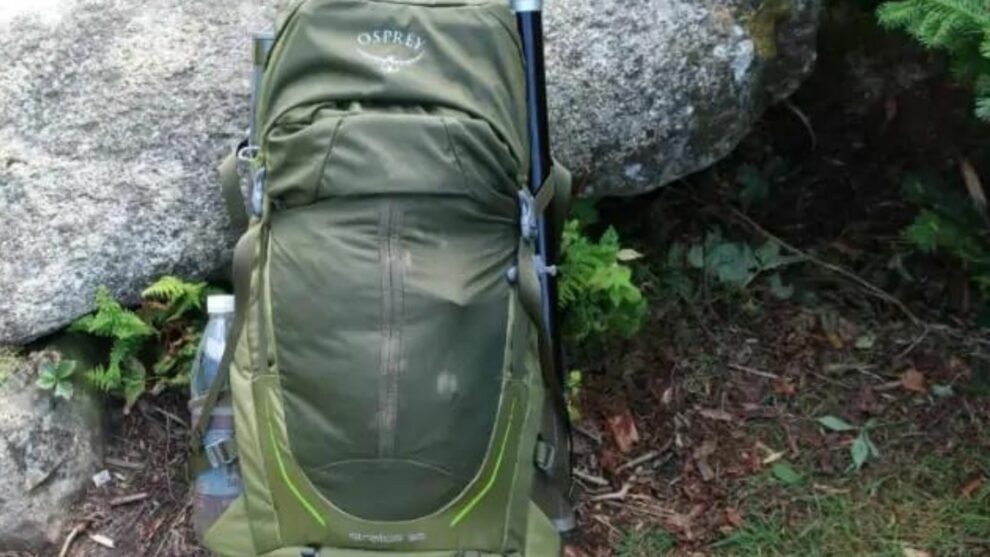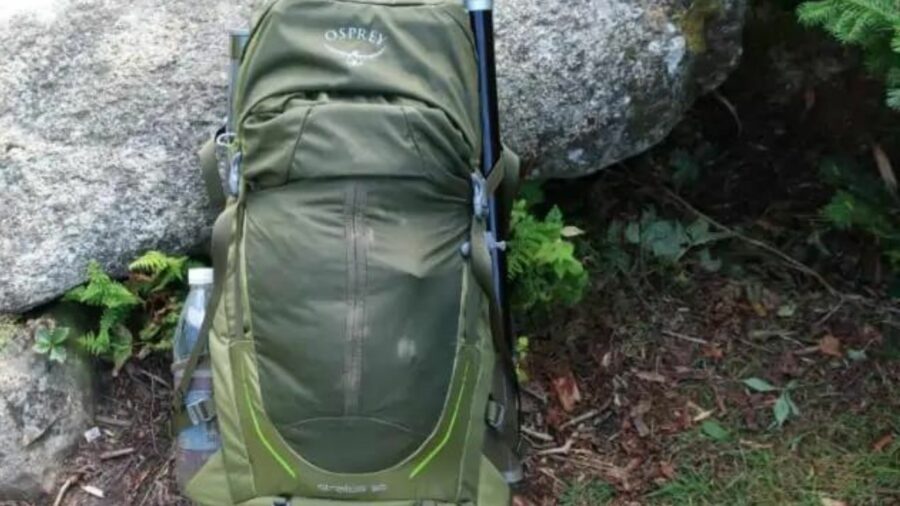 Two mesh water bottle pockets on the side are deep enough to handle 1L soda water or Smart water bottles. Both pockets contain a compression strap that may be worn within the pocket or on the outside if you want. The mesh on the side pockets is reasonably robust, but it is not the finely woven mesh used by Osprey on their more expensive, higher-capacity packs. That means that if you catch the Stratos 36 on a branch, the mesh will certainly rip, but you can quickly fix the hole with Tenacious Tape (see How to Repair Backpack Mesh Pockets with Tenacious Tape. Two huge zipped pockets on the hip belt are large enough to hold a Smartphone and numerous snack bars. They both feature solid fabric faces, which I prefer because they are more robust than pockets with mesh fronts and provide better weather or impact protection for gadgets.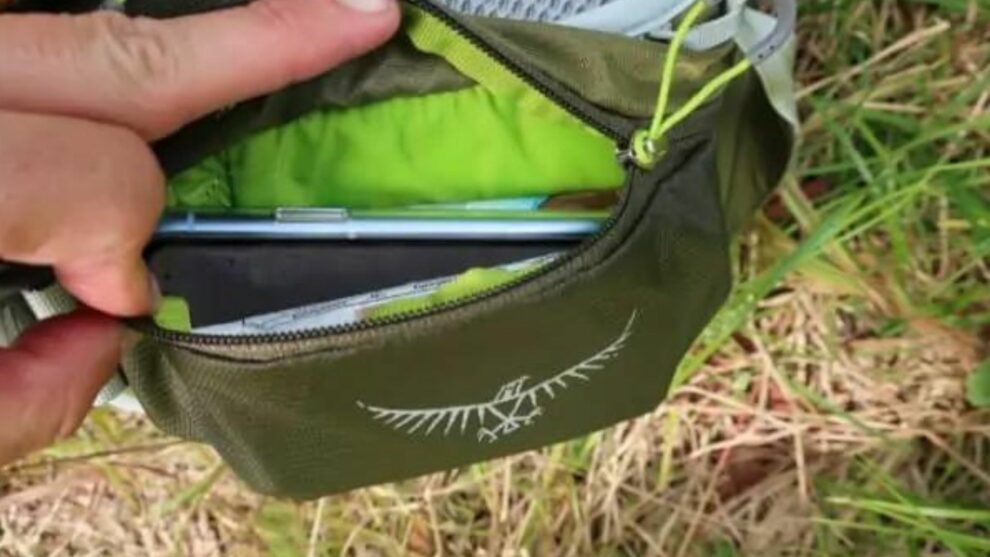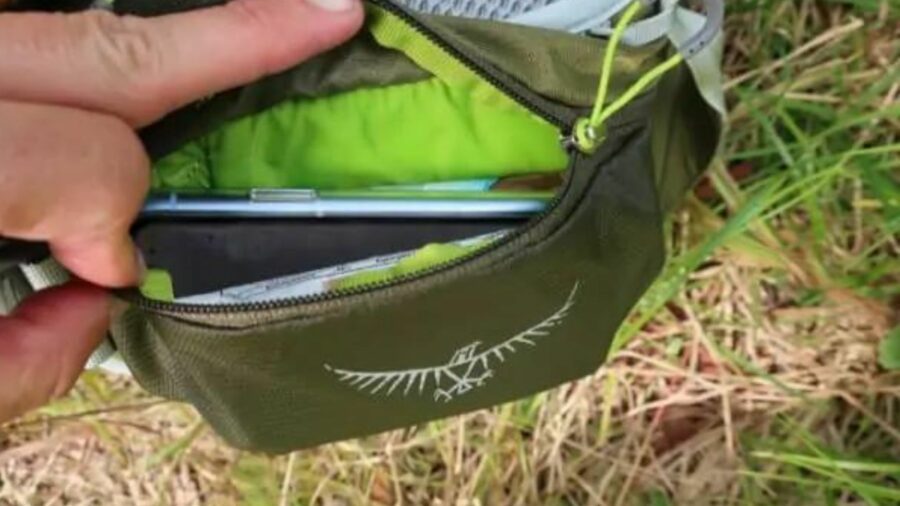 A separate sleeping bag compartment is located beneath the main pocket and is accessed by an external zipper covered by a rain flap. The sleeping bag compartment is not a shelf but rather a whole distinct pocket large enough to hold a summer weight quilt or even a small trekking pole tent. The Stratos 36 includes a rain cover, which is kept in another pocket at the bottom of the pack. This pocket features a drain hole and is large enough to hold a tiny water filter and rolled-up soft bottle, such as a CNOC. Because the pack lacks a front stretch mesh pocket for storing wet stuff, I keep mine there.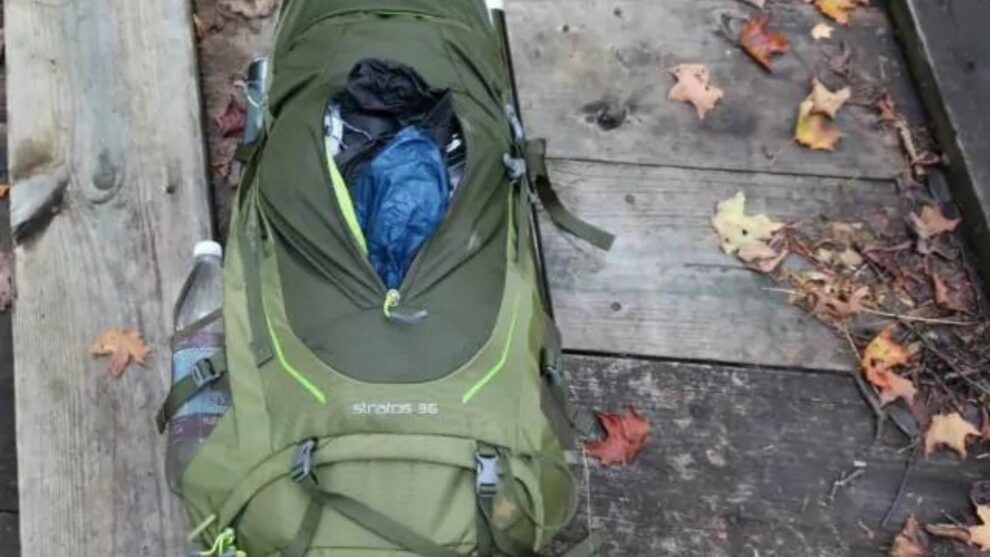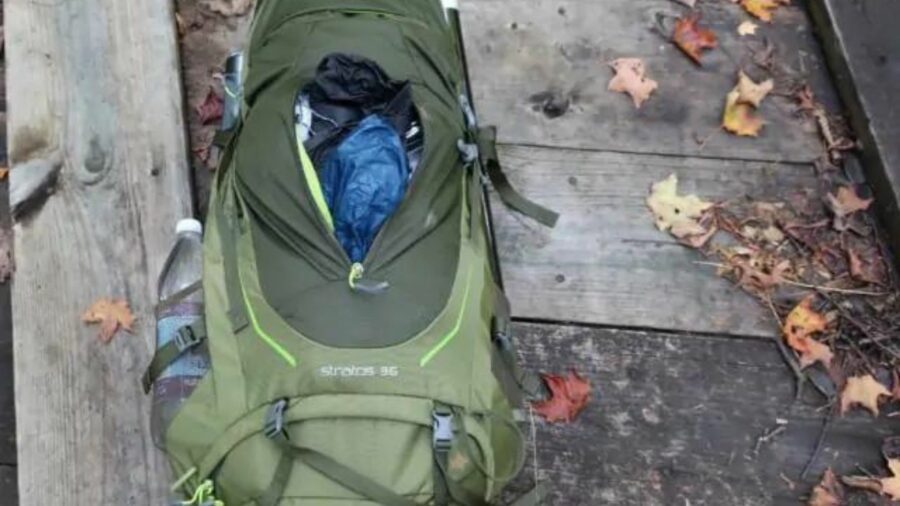 Aside from the external pockets, the main compartment contains a full-length hydration sleeve with a central hydration port, allowing you to run the hose down either shoulder pad. The main compartment is accessible from the top via a drawstring opening or from the side via a long side zipper. When it's packed near the bottom of the main compartment, that side zipper comes in handy when you want to draw something out of the bottom of the pack, such as a warm jacket or toilet paper.
Also read: Best Flip Phones for Seniors 2022
Compression and External Attachments
The Stratos 36 contains two layers of side compression straps, which are useful for fastening tall objects to the side of the pack, such as fishing rods. The top strap has a quick-release buckle that allows attaching snowshoes to the sides of the pack for easy winter hiking. In addition, the pack contains an ice ax loop with a shaft holder, the standard Osprey stow-and-go trekking pole holder, and a pair of sleeping pad straps below the sleeping bag pocket.
Is Osprey a good brand for backpacks?
Yes, it is a resounding yes. Osprey has gone above and above to establish itself as a backpack manufacturing industry pioneer. Its backpacks demonstrate its dedication to excellence. Not to mention that the bags are reasonably priced for the common person! Osprey's collection of guaranteed-for-life backpacks includes size and functionality options for nearly any application. Osprey backpacks are designed for a wide range of users, from students to severe mountain hikers. Osprey is a popular brand not just because their backpacks are beautifully designed and extremely useful but also because they have created a trusting relationship with their customers over forty years of sales.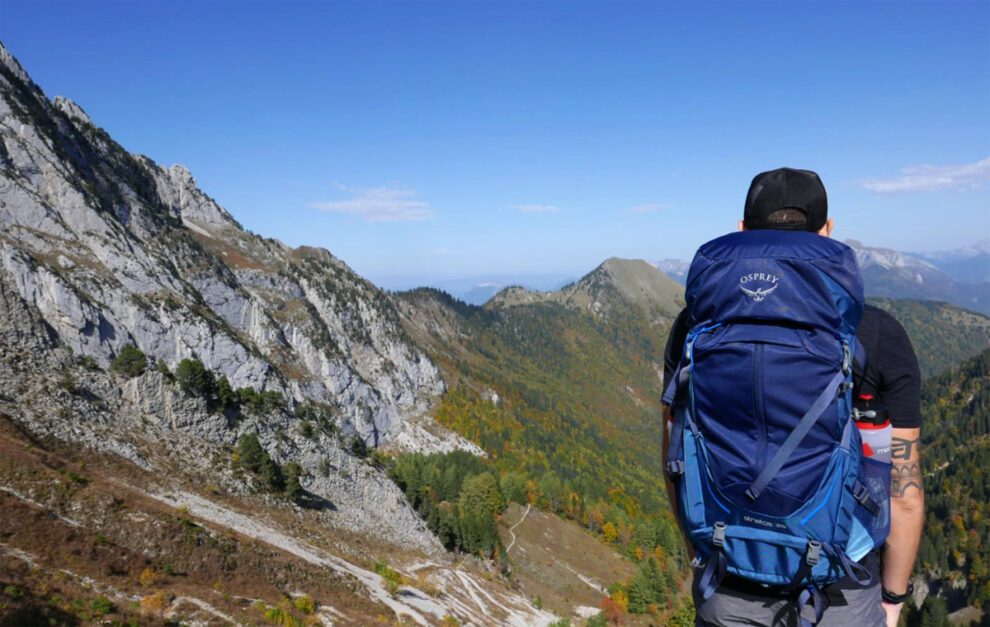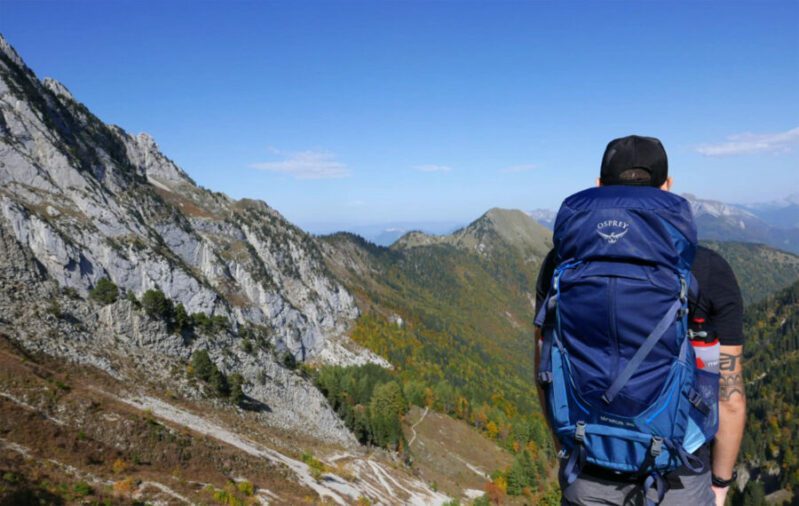 Their brand motto is "Guaranteed Forever," and users can attest that it is real. Osprey will repair or replace any backpack that does not meet its brand standards. Osprey backpacks are unique in that they strive to ensure that everyone has the most comfortable fit possible, so they have several sizes of backpacks based on the size of the person using the backpack rather than how much it can store. Osprey's "Anti-Gravity Suspension" system – essentially a smart harness for securing the pack to your body – is one of the most spectacular innovations company has created in recent years.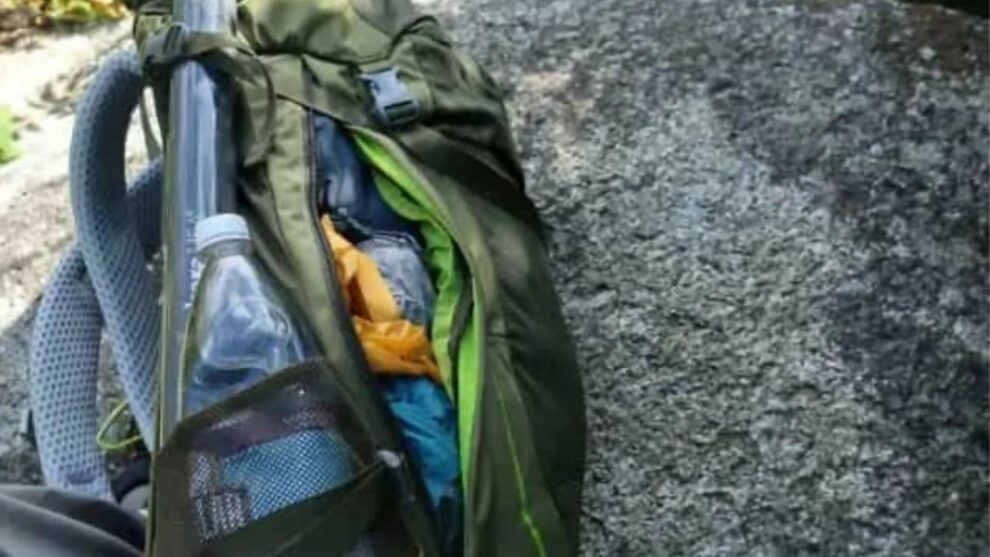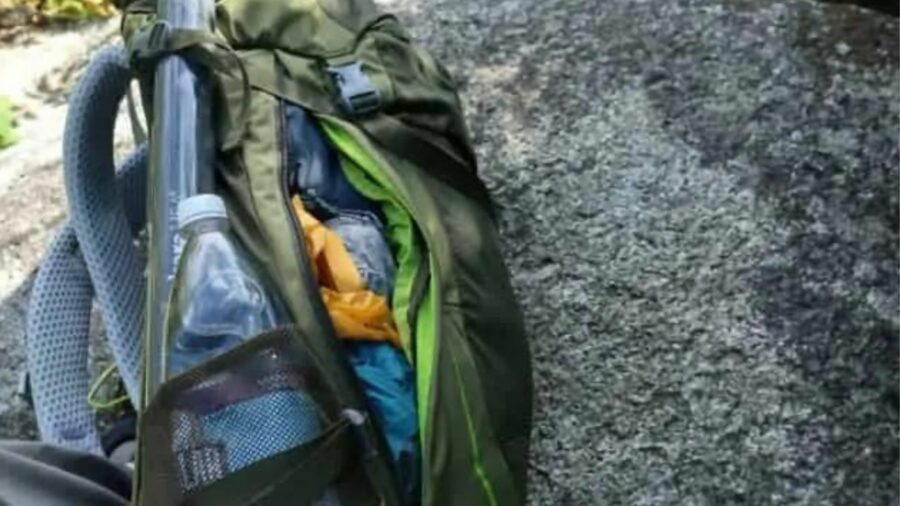 Manufacturers incorporate mesh on the rear panel of most internal frame hiking packs, where the pack rests on your back. This design provides additional comfort when wearing the pack because the mesh is often created with a gap for air to flow between your back and the bag, providing some breathability in a location that frequently becomes hot and sweaty.
Are Osprey packs worth the money?
An Osprey backpack will typically cost between $100 and $180. Of course, some of the company's designs are more expensive ($200 and over), and these generally comprise niche-specific versions as well as backpacks designed for people who want really ergonomic and strong bags. Overall, Osprey packs are well worth the price – they are among the best items of their kind currently on the market.
Which is better, Deuter or Osprey?
When it comes to costs, Deuter makes the most expensive backpacks. However, this does not necessarily imply that their backpacks are superior to Ospreys. Simply told, it's nearly impossible to find an Osprey or Deuter model that doesn't work properly.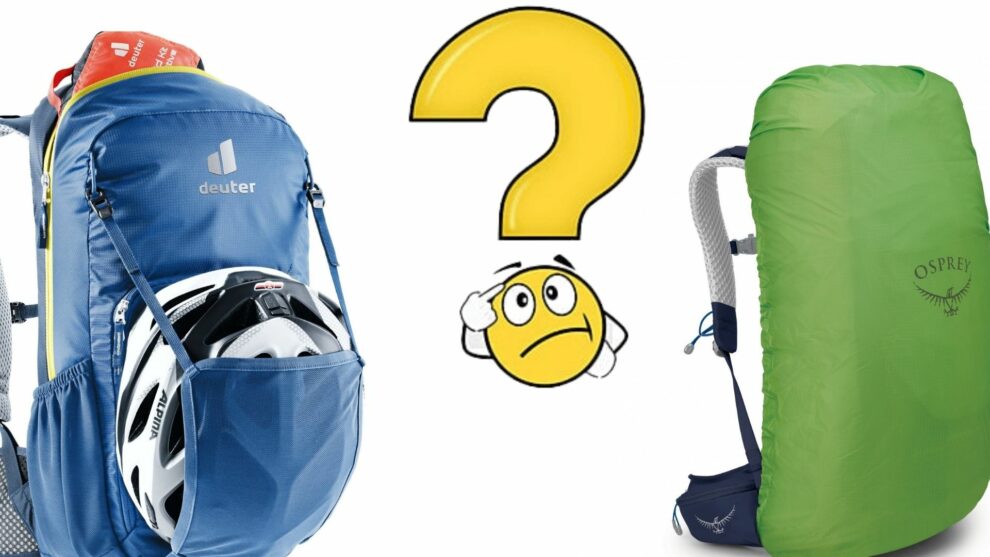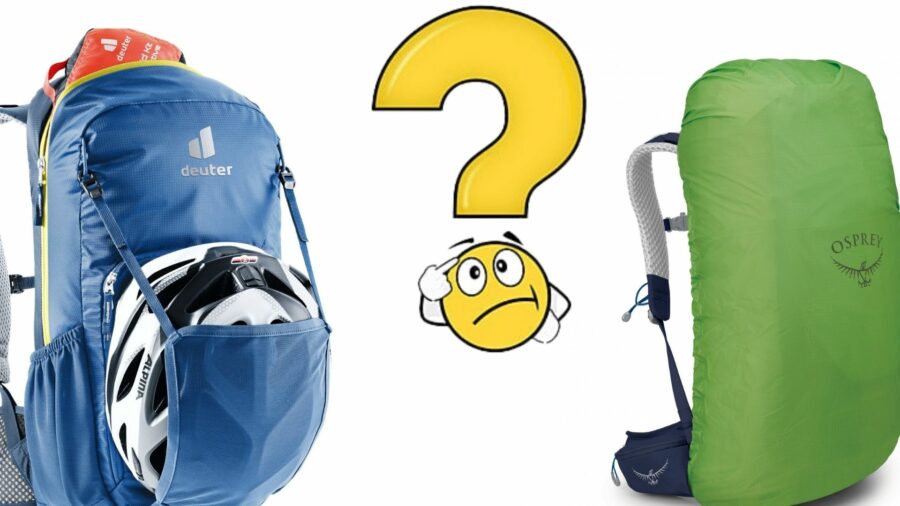 That being said, we must point out that, of the two, Deuter has a significantly longer history – it's clear to see why the firm has such a high reputation as well as a cult-like following among trekkers all over the world. Few firms have mastered their craft as well as Deuter. However, its competitor is not far behind in this regard. Osprey backpacks are without a doubt among the most well-designed and well-made products of this sort on the market.
Some Reviews by the users of Osprey Stratos 36 Backpacks
"This is my new favorite pack! I really enjoy using all the features this pack offers. Super comfortable carry, thanks to the Osprey AG (anti-gravity) suspension and vented panels. I've used this pack on several overnight and weekend hikes into the backcountry and it has been a great performer. I normally pack my tent, sleeping bag and pad, cook system, rain jacket, food for 3 days, a few extra clothing items, some electronics, first aid items, toiletries, water purification items, and 3 liters of water. The total weight is 26-28lbs and this pack carries the load with ease, and very comfortably, for long distances. I've carried lighter loads with other packs not nearly as comfortable. This pack is a premium product. As with ANY pack, you MUST choose the right size for your torso length, and adjust the pack to properly fit you once loaded. Other than that, this pack makes me look forward to my next adventure! I know that pack will handle the weight, and take the abuse I generally dish out. Get one!"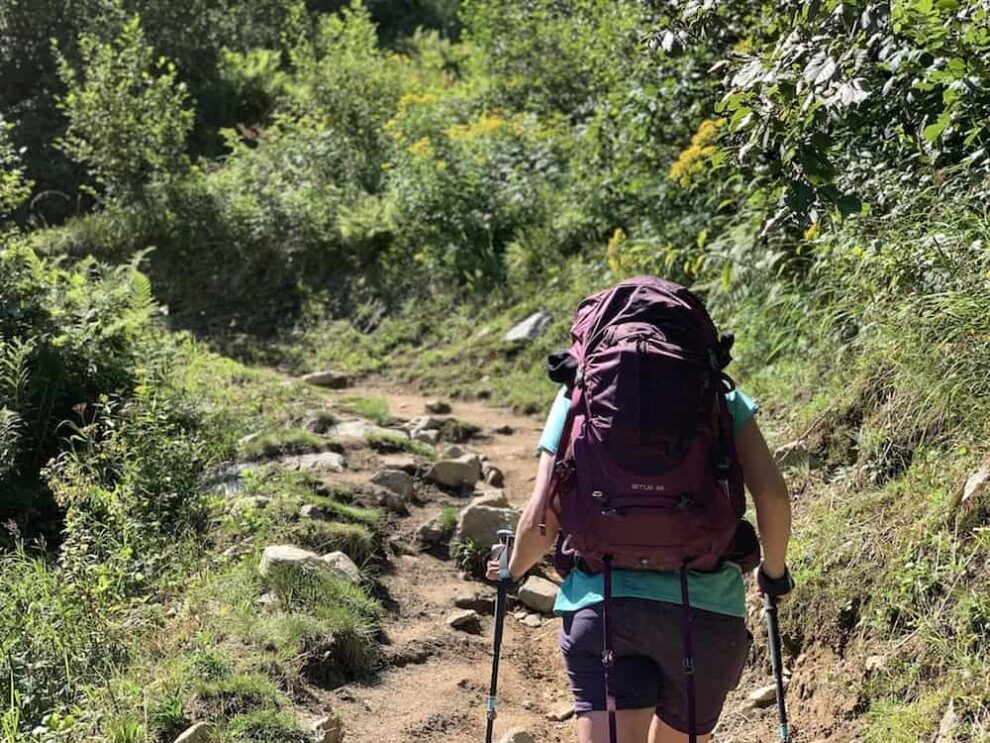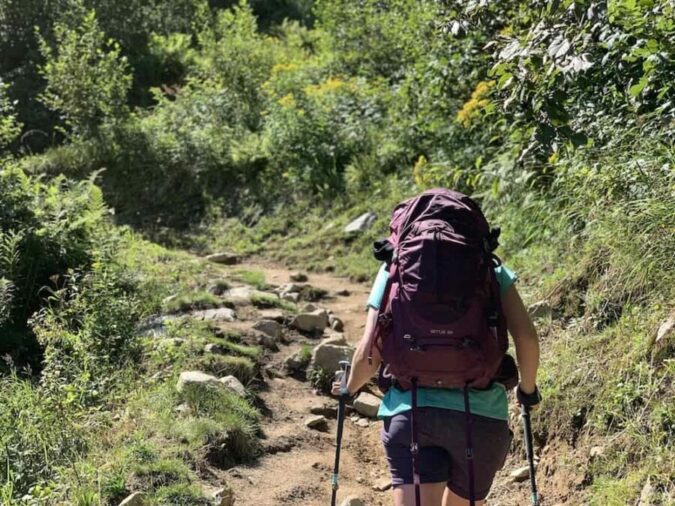 "I am just amazed at this pack! It seems designed for me personally! So well thought out and cool as can be on your back. Hiked all my life and have never experienced anything like this. Has everything and in the right places. Straps down as small as a daypack and opens up to carry a three-nighter no problem. So adjustable! Kudos Osprey!"
"love, love this pack. well balanced and the mesh along the back it wonderful."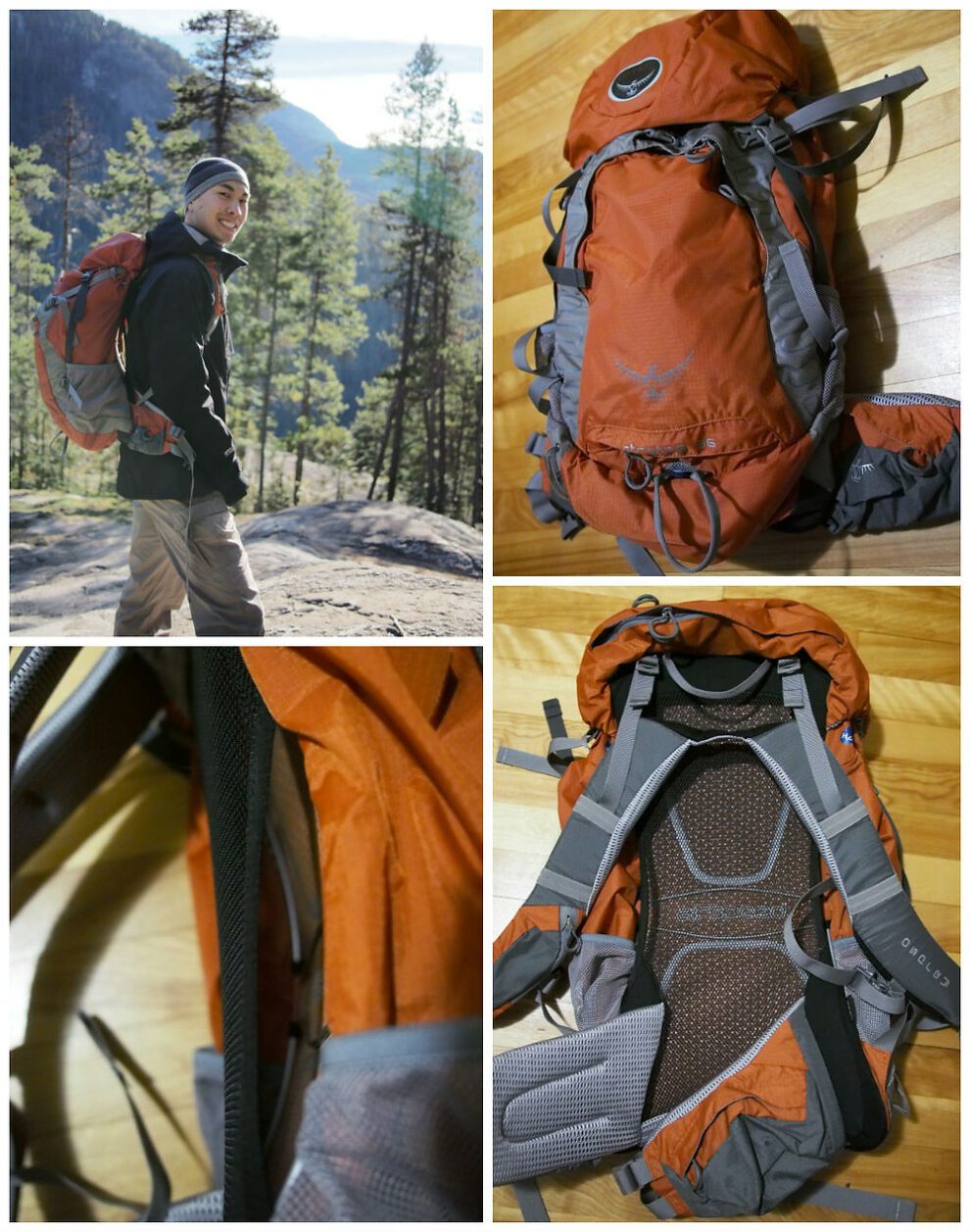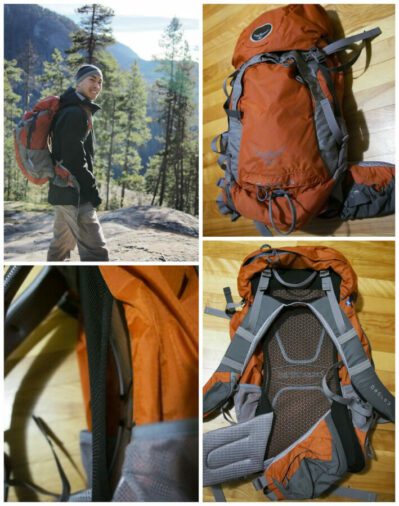 "For day hiking, pack weight is much less important because your overall load is so much less. But the carry-on of this pack puts the Exos to shame. I'm actually contemplating taking it on my next backpacking trip for just that reason."

Subscribe to Email Updates :