A beautiful Punjabi melody by Afsana Khan featuring Himanshi Khurana and Yuvraj Hans will meet them on the 1st of July. The teaser of the song is already out on YouTube, which gives the audience a hint of what the song is going to be about.
Abeer writes a Speed Records label, the lyrics of the song, and the music is by Gold Boy. Sandeep Sharma does the splendid direction of the song. From what we see in the teaser, the two actors have brilliantly portrayed a love story between them, but something that ruins their relationship has kept the fans waiting for more. The drama will unfold on the 1st of July 2020, and everyone is eager to know what is in store for them.
Punjabi Song Baazar by Afsana Khan
Himanshi Khurana is an Indian Model who works in Punjabi movies and songs, and she was also in Big Boss 13 as a contestant. She started acting at the age of 20 when she became Miss Ludhiana, and she hails from Kirtapur Sahib, Punjab. She debuted the song "Jodi- Bid Day Party" in 2010, and she was also seen in Hardy Sandhu's Soch and the hit movie Sadda Haq. The year 2015 was the best year for her Khurana's Career, she has hit a lot of songs and films this year.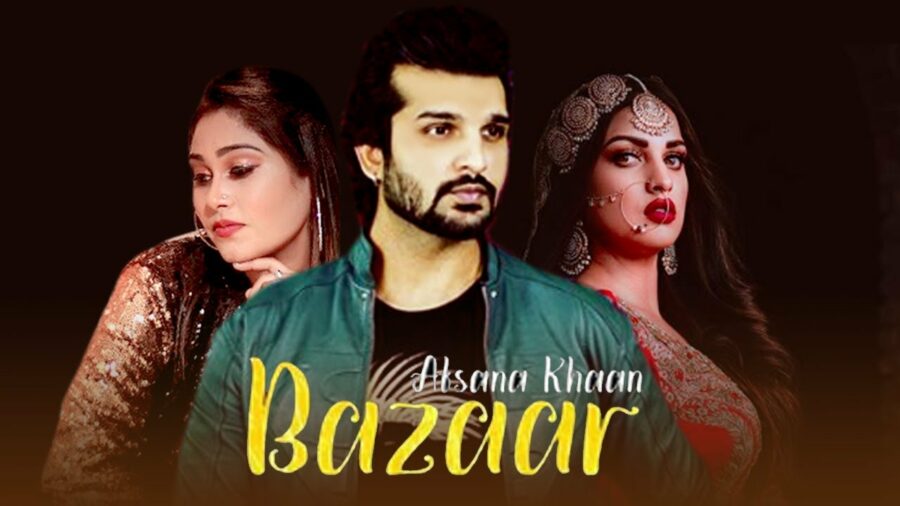 Himanshi Khurana New Song
Yuvraj Hans is a Punjabi actor and the son of Hans Raj Hans, a Punjabi singer. He has also appeared in 2 Punjabi movies; he debuted the movie Yaar Annmulle which was a great success. In December 2015, he released his first album "Yuvraj," which features nine songs, including the hit song "Paani" that was published under the label "Rhythm Boyz Entertainment." He also composed a lot of songs with the Speed Records.
The new song "Baazar" will meet the audience on the 1st of July, and the fans can't seem to hold their excitement!

Subscribe to Email Updates :