Ram Mandir Bhumi Pujan Images, Quotes, Wishes, Messages, WhatsApp Status Video Download: The long wait of 134 years is finally going to end today as the foundation stone of Lord Ram's magnificent temple is going to be laid in Ayodhya, making the day memorable not only for India but also for the world.
The foundation stone laying ceremony is going to begin at 12:30 pm. Prime Minister Narendra Modi will lay a symbolic silver brick in the innermost sanctuary of the site. On this occasion, the streets of Ayodhya have been decorated with paintings depicting scenes from the Ramayana.
Ram Mandir Bhumi Pujan Images
The specialty of the muhurat selected for the ceremony is that Shri Ram was born in Abhijit Muhurata and the foundation stone will also be laid in this same muhurat only. Approximately 200,000 bricks engraved with "Shri Ram" are going to be used in building the foundation of the Ram Mandir.
Talking about the arrangements, the place has been sanitized along with tight security at the site. Devotees have sent gifts including silver bricks and coins for the ceremony. The Ram Mandir is going to be constructed by using this silver and gold.
Ram Mandir Bhumi Pujan Quotes
Apart from this, the Panchpatra and Nag Achmani used during the Bhoomi Pujan of Ram Mandir has been supplied from a metal firm of Moradabad.
Coming to the structure of the temple, it is going to have 5 domes with the height of the peak to be 161 ft. and capacity of a thousand devotees. Ram Mandir will be constructed in Nagara style – a popular North Indian temple constructing style. It will take around 3-3.5 years in constructing the Ram Mandir.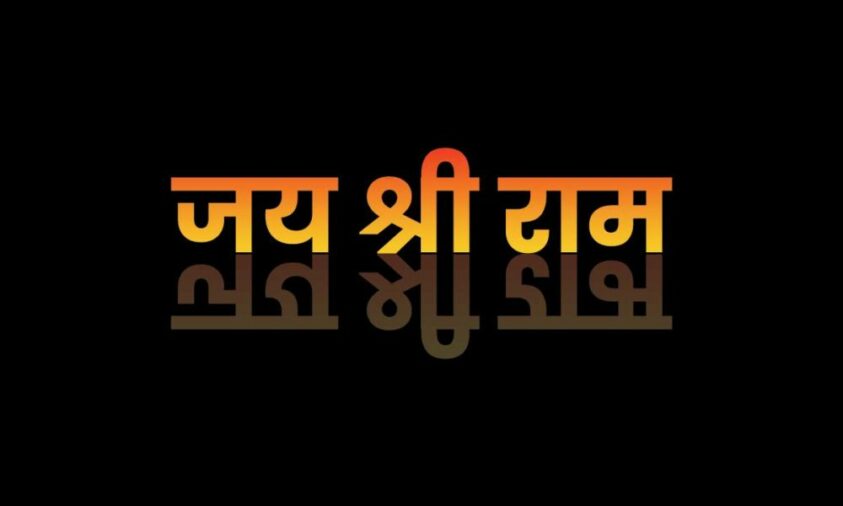 The ground floor will comprise of Sinhgadwar, Garbhagriha, Nrityaadwar, Rangamandap while the Mandir will constitute 3 floors with over 300 pillars. The pillars are going to have 16 idols, while the temple will have 2 platforms.
The inner sanctum of Mandir where the primary deity's idol will be placed is going to be octagonal. Ram Mandir is going to be decorated with approx. 2500 diyas every night till the shilanyas.
Earlier, the devotees in Ram Janmabhoomi took part in the Deepotsav ceremony by lighting oil lamps on the banks of Sarayu on the eve of the grand event.
Ram Mandir Bhumi Pujan Wishes, Messages, and Status
Ahead of Ram Mandir Bhumi Pujan, check out some images, quotes, wishes, messages, and status to send on the auspicious occasion of the stone-laying ceremony of Ram Mandir.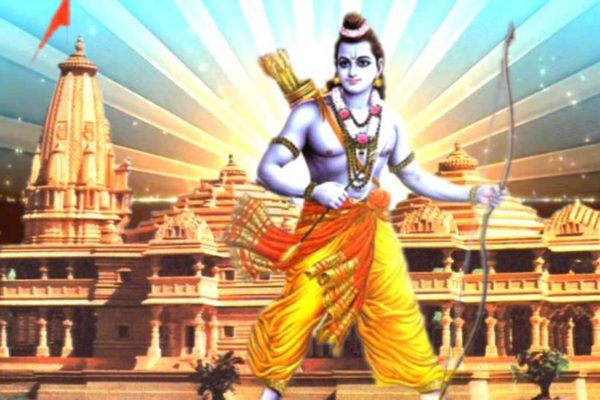 Rāmō rājamaṇiḥ sadā vijayatē rāmaṁ ramēśaṁ bhajē
rāmēṇābhihatā niśācaracamūḥ rāmāya tasmai namaḥ.
Rāmānnāsti parāyaṇamparataraṁ rāmasya dāsōsmyahaṁ
rāmē cittalayas'sadā bhavatu mē bhō rāma māmud'dhara.
Sri Rama Rama Rameti Rame Raame Manorama
Sahasranama Tattulyam Rama Nama Varanane
Jai Shri Rama
Raghukul Reet Sada Chali Aaayi, Pran Jaye Par Vachan Na Jayi. Jai Siya Ram.
Mangal Bhawan Amangal Haari
Dravu Su Dasharath Ajara Bihari
Ram Siya Ram Siya Ram Jai Jai Ram.Ram Bhakt Hanuman Ki Jay
Siya Var Ramchandra Ki Jai
Ram jinka naam hai, Ayodhya jinka dhaam hai, Aise Raghunandan ko, hamara pranam hai. Ram Mandir ki haardik shubhkaamnaye!
Many Many congratulations on the beginning of Ram Mandir construction!
May the blessings of Lord Ram fill your life with happiness, prosperity, and success! May you be blessed with all the happiness you desire and deserve. Congratulations!
Lord Rama's life is a message in itself and inspires us to strive for nobility in thought, words, and deeds. May this occasion motivate us to serve our nation and build fraternity in society.

Subscribe to Email Updates :