Ramdev's Patanjali Claims to Have the COVID-19 Medicine Coronil: 100% Recovery in 7 Days: In a massive breakthrough against the fight against Novel Coronavirus pandemic, the 'Old is Gold' dictum seems to get again true. On Tuesday 23rd June 2020, Patanjali Ayurved on Tuesday launched 'Coronil and Swasari' which allegedly is the first treatment against the COVID-19, the pandemic which has made the whole world come to a standstill. 
Producing a kit of three different medicines at their Patanjali headquarters in Haridwar, Yoga Supremo Ramdev Baba said that they're really proud to be the first Ayurved based medicine company to do so. It also has clinically controlled trial based evidence to back it up along with a research-based medicine with collaborations between Patanjali Research Centre and NIMS.
Patanjali Launches Coronil
According to the company, the Coronil kit will start at rupees 545 which has to be taken for a total of 30 days. He later said in the press conference that the medicine has shown a breathtaking 100% recovery in upto 3-7 days depending on the case. 
He further said that the company conducted two trials of this, the first one in Delhi and Ahmedabad and other cities, which was a clinically controlled one. They took a total of 280 patients and all of them recovered astoundingly. After this, they undertook the all-important clinical control trial and were successful.
Acharya Balkrishna, the CEO of Patanjali took to twitter to tell about the same. He said that the company is launching an Ayurvedic medicine 'Swasari Vati and Coronil' on Tuesday for this hazardous contagion. Later on, according to him, it will be able to cure the virus in 5-14 days. 
COVID-19 Medicine Coronil
Coronil is made up of Ashwagandha, Giloy, and Tulsi, it is a mixture that can be taken twice a day in the morning and evening. As of now, most doctors and hospitals in the country have been using tulsi to cure the virus, yet it hasn't had great success yet. Ashwagandha has been regarded to boost immunity by a lot. And on the other hand, Giloy will be the additional element combining the two and it does seem to be a fairly successful process as of yet. 
Like said earlier, the research has been done with a collaboration by Patanjali Research Centre, Haridwar, and National Institute of Medical Sciences, Jaipur Dr. Balbir Singh Tomar was an important part of this partnership.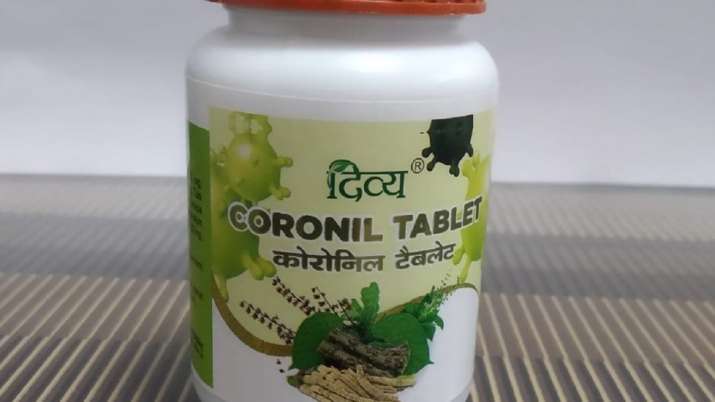 It can be now said that no one has written off Ayurvedic medicines at all, they're growing in trend and have been extremely effective in fighting a lot of other physical and mental disorders for a long time. But we will have to wait and watch if the ICMR and the government will recommend using this medicine as of yet.
The role of WTO in the same will be the most important one as well. If this becomes a success globally, Ayurveda will definitely be held as a savior and India's relevance in the globe will be hyphenated. We do see a tremendous spike in the share prices of Patanjali, if not anything it'll at least support the investors! 

Subscribe to Email Updates :