Congresswoman Ashley Hinson introduced the Pregnant Students' Rights Act, an organization that will ensure that pregnant women are given proper information about their rights and resources and also supported at camp.
Hinson said that college students who are pregnant or may become unexpectedly pregnant deserve to know all of the resources available to them, and it is distasteful that so many are told that abortion is their only option. "Young women should feel empowered to choose life and create the best future for both themselves and their children," she said.
Congresswoman Ashley Hinson says that it can be a struggle for pregnant women on their own
Susan B. Anthony List, Students for Life Action, Family Research Council, Feminists for Life, and the U.S. Conference of Catholic Bishops have supported the Pregnant women's Right Act.
Some women are forced to either end their pregnancy or risk their academic failure because maybe sometimes they have no idea of the resources available to them.
The Honorable Marilyn Musgrave, SBA List said that there should not be an option for women to choose between their education and their children, even in the 21st century which occurs in America too often.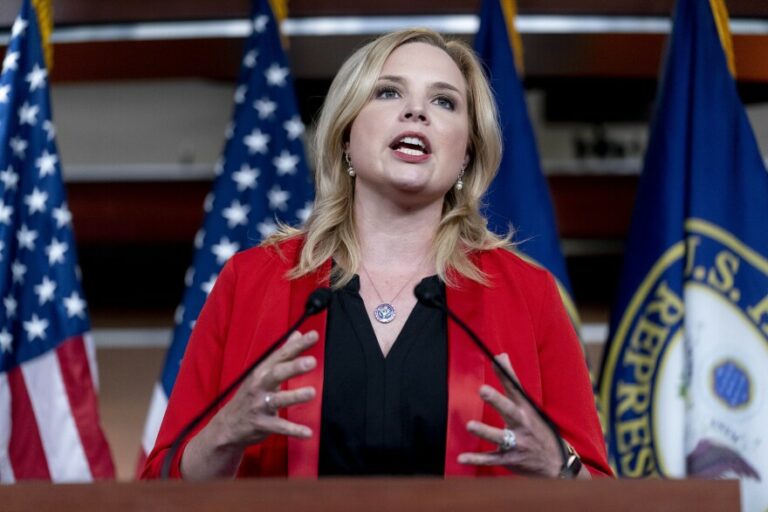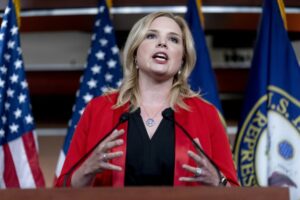 The Pregnant Students' Rights Act helps to ensure that expectant mothers on campus have knowledge of real-life affirming options available to them and the right to be free from bigotry. It aims at empowering women rather than forcing them into the arms of profit gaining abortion initiatives.
"We are grateful to Congresswoman Hinson for introducing the Pregnant Students' Rights Act. When a college student finds out she is unexpectedly pregnant, it can be incredibly challenging to envision a path forward," Mary Szoch, Director of the Center for Human Dignity, Family Research Council stated that Women, especially moms, are strong and creative, but they have been told that their unborn child hinders their success for too long.
"The Pregnant Students' Rights Act ensures that moms who are abruptly pregnant won't be bullied into believing that abortion is their best or only option. Instead, the tools will be offered to these women as they need to succeed while being a mother to future generations of students," he added.
What did Hillary Clinton say?
Clinton said that the shared goal here is that they want women to stay in school. They want people to finish their education. And they want people to be able to have a great career, and this bill ensures that all women who find themselves pregnant have those options.
Hinson said the bill aims to remove the burden for a woman to seek an abortion, "but also it's standing up for future life for these women."
Kristan Hawkins, President of Students for Life Action has said as a pro-life, student-oriented group, student life action is discreetly aware of the challenges that pregnant and parenting women face on their college campuses.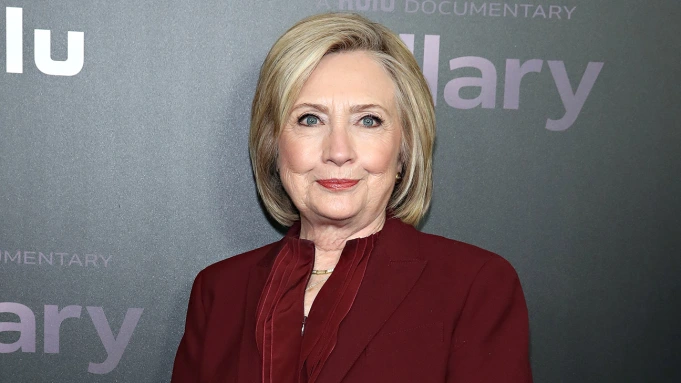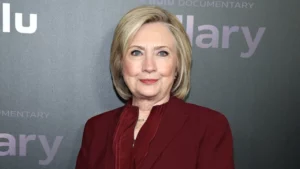 They have met numerous women who have suffered from the lack of awareness and also their reasonable rights after becoming pregnant suddenly during their college life.
Unexpected pregnancy has forced numerous young women to drop out of their college studies or get their abortion done due to the fear, and oppression from teachers and peer groups as well which cause the loss of their academic ambitions, leadership and athletic positions, or career possibilities.
This underserved population of students needs to be grasped with the love and support that empowers them to reach their professional and educational goals regardless of pregnancy significance. If they are well informed about the resources and support available to them, their chance of choosing life increases regardless of their view on abortion.
Rep. Ashley Hinson's bill aims to protect the rights of pregnant students
A bill has recently been announced by Rep.Ashley Hinson that aims to protect the rights of pregnant students on college campuses.
The Iowa Republican told the Washington Examiner in an interview that they want to make sure that they are truly empowering pregnant women to choose the best future for themselves, and they wouldn't have to sacrifice their education to do that.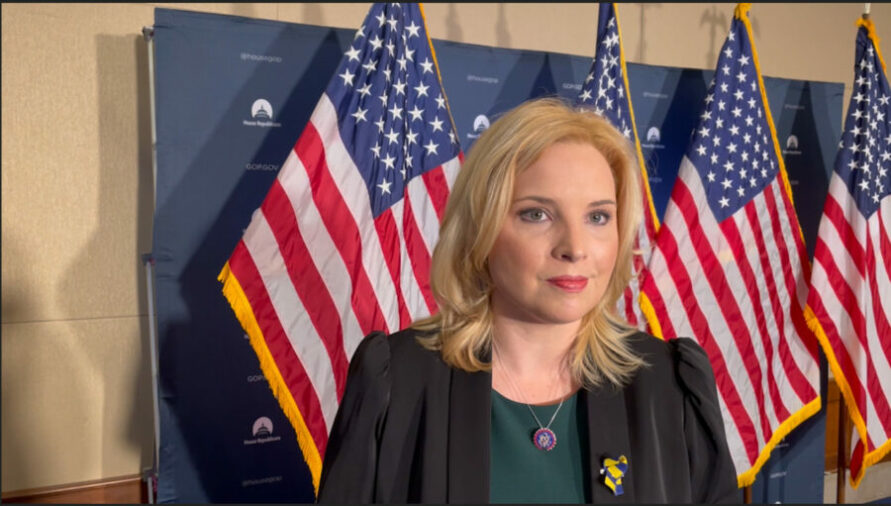 The constitution, the Pregnant Students' Rights Act, would modify a section of the Higher Education Act of 1965 to require colleges and universities about their rights and resources available to them, including protections and settlements.
Hinson said these settlements would include being able to amend a class schedule, they will be able to excuse their absence so they may go to the doctor. Hinson also said universities must notify students if their Title IX rights are violated, they can file a report with the Department of Education.

Subscribe to Email Updates :