North Carolina Rep. Madison Cawthorn gave the internet an inside look at "just how corrupt" life in the US capital, Washington D.C is, on a recent episode of the Warrior Poets Society podcast.
He seemed struck by how rife sexual perversion was in the city, and revealed that he had witnessed "people he looked up to" consume illegal drugs like cocaine right in front of his eyes and also been invited to an orgy.
"They're asking you to come to an orgy."…Rep. Madison Cawthorn gets invited to one
In conversation with Warrior Poets Society podcast host John Lovell on Friday, the first-term congressman revealed his experience of life in Washington D.C.
"The sexual perversion that goes on in Washington … being kind of a young guy in Washington where the average age is probably 60 or 70, I look at all these people — a lot of them who I've looked up to throughout my life … then all of a sudden you get invited to like, 'Well hey, we're going to have kind of a sexual get-together at one of our homes. You should come." -revealed Cawthorn.
"What did you just ask me to come to? And then you realize they're asking you to come to an orgy." -he added.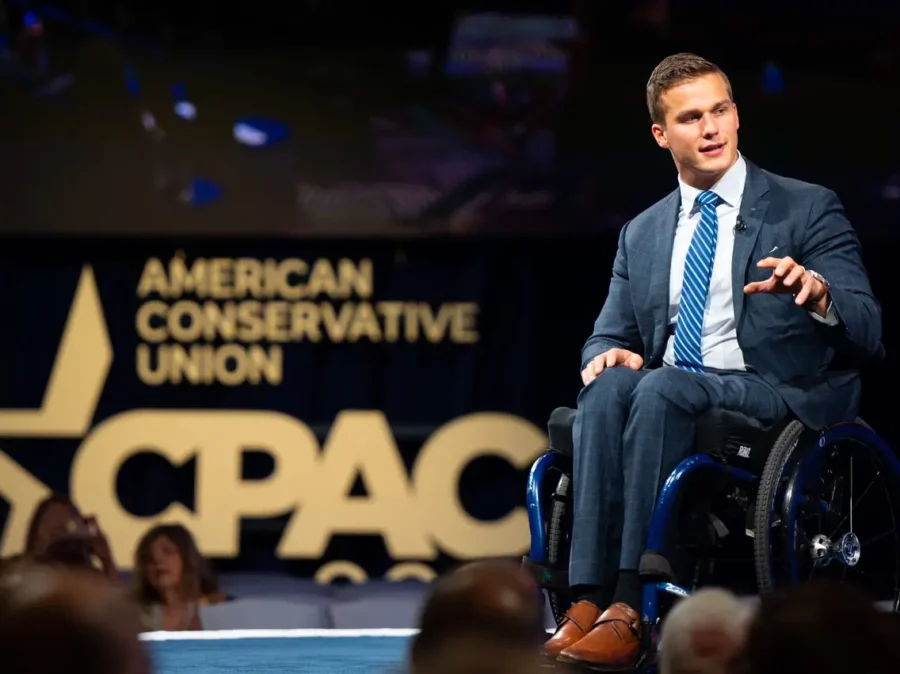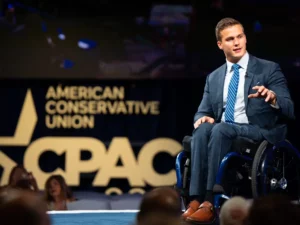 Later in the conversation, the North Carolina Rep. also claimed he saw elite members of the US capital who apparently were "on the movement to try and remove addiction in our county" doing "a key bump of cocaine" right before his eyes.
"There's some of the people that are leading the movement to try and remove addiction in our country and then you watch them doing, you know, a key bump of cocaine in front of you and it's like wow, this is wild," Madison said.
However, Cawthorn did not reveal any names of the people involved, or details of the place where he claims this incident took place.
Rep. Madison Cawthorn compares Washington D.C to the fictitious Netflix show, House of Cards
In conversation with Lovell, the Republican state representative painted a horrendous picture of life in the nation's capital and compared it to the fictitious Netflix show, House of Cards, which follows the story of a corrupt representative (surprisingly enough, also from North Carolina) in Washington D.C, Frank Underwood played by Kevin Spacey, and presents his secret life of power, money and perversion.
Lovell recalled back when he and his wife would follow the "disgusting" House of Cards series and asked Cawthorn his opinion on how much of the show's presentation of a "secret life of corruption, and power, and money, and perversion" was fictitious, or closer to a documentary and "just how bad is was" in real life.
"I heard a former president that we had in the 90s was asked a question about this. And he gave an answer that I thought was so true. He said that the only thing not accurate in that show — that you could never get a piece of legislation about education passed that quickly," Cawthorn told Lovell with reference to a key plotline in the Netflix series' first season.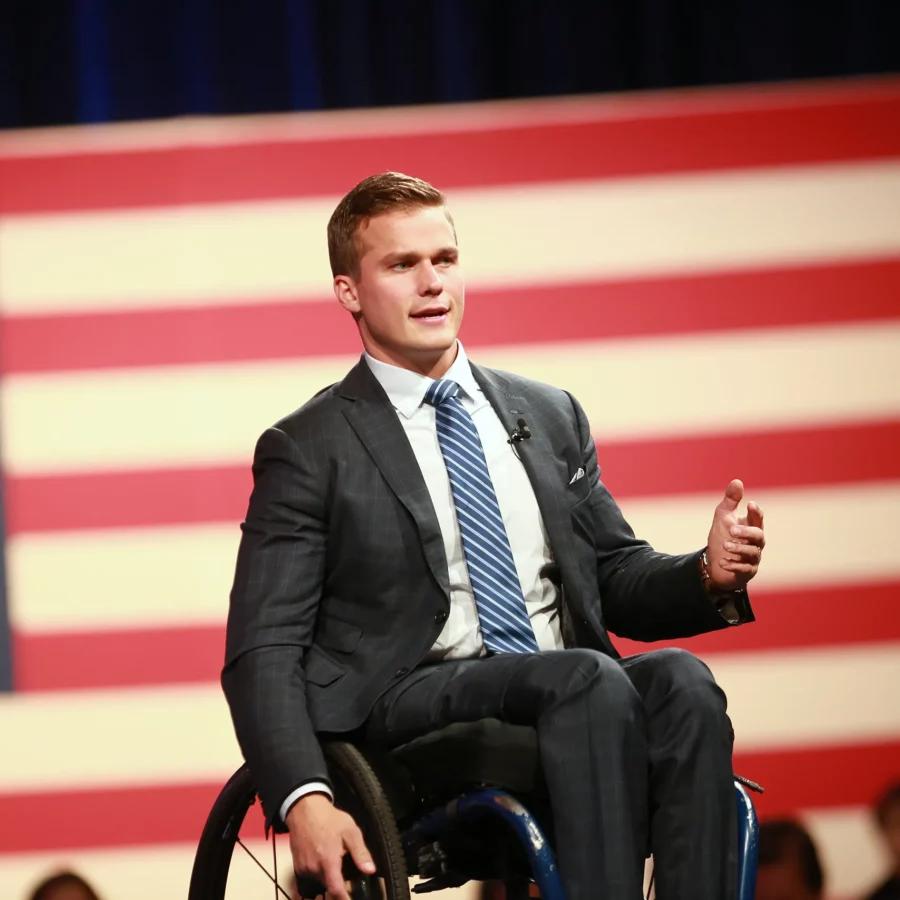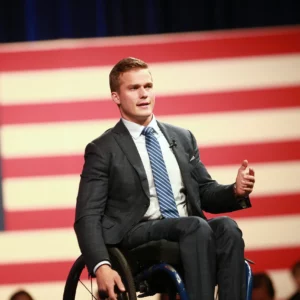 Cawthorn is currently preoccupied with divorce proceedings, after he announced separation from his wife in December after less than a year of marriage, due to "irreconcilable differences" between the two.
"When my wife Cristina and I were engaged, I was not a member of Congress. I felt called to serve and we both agreed that I should run. Our victory was unprecedented, but overnight our lives changed. That change has been both hectic and difficult, it's neither the pace nor the lifestyle we planned for," -read a Twitter statement from his rep."Together, we realized that balance was not attainable and that we had irreconcilable differences between us. While it was an enormously difficult decision, Cristina and I have mutually decided to divorce. We ask for privacy as we work through this privately." -he added.
"Are you ready for the fun drive today?"
Ironically enough, the North Carolina Congress freshman himself has recently faced allegations of sexual misconduct in his college years. Several women who were once classmates of Cawthorn at Patrick Henry College in Virginia have accused the 26-year-old representative of sexual harassment.
Allegations like these have followed Cawthorn ever since he launched his campaign to run for North Carolina's 11th Congressional District, and have gained renewed attention as Cawthorn rose to fame.
Caitlin Coulter, who is one of Madison's former classmates, revealed in an interview with CNN that Cawthorn would ask her out for car rides which he referred to as 'fun drives', and once she was inside the car, he would make unwanted advances.
"His M.O. was to take vulnerable women out on these rides with him in the car and to make advances" -revealed Coulter.
Coulter recalled the feeling that something was off and closed the conversation, which made Cawthorn mad. "He got really upset. And he whipped the car around and started going back to campus at 70-80 miles an hour on these one-lane roads," And it was — it was really scary." -Caitlin said.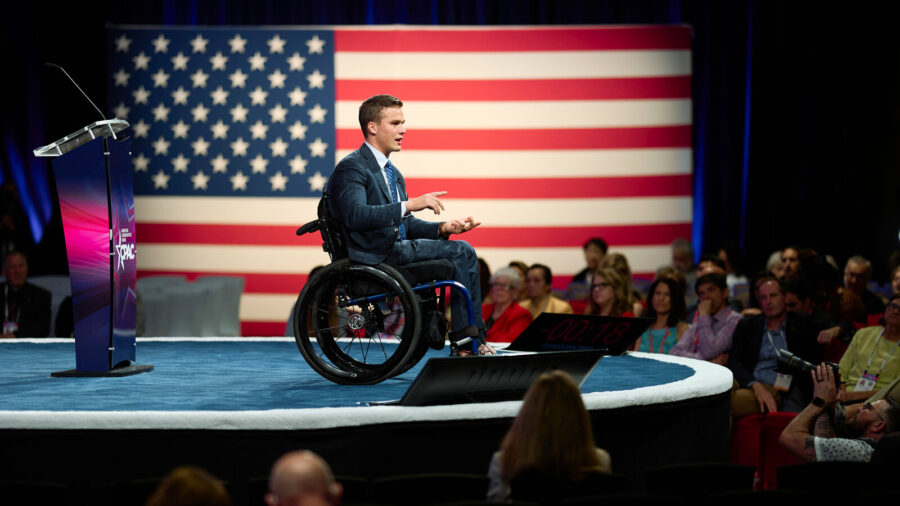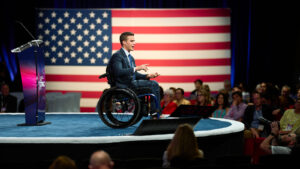 Two more women, also former classmates, have shared similar experiences and said that turning Cawthorn down would only lead to more unwanted attention.
There were a lot of sexual innuendoes," said Leah Petree, another former classmate. "It got really uncomfortable walking to and from class. He would yell out, 'Are you ready to take that fun drive today?' That pestering continued. That attention was not what I wanted," she said.
Cawthorn has denied all allegations saying, "I have never done anything sexually inappropriate in my life."
In response to the most recent allegations, Cawthorn's office has released a statement that reads, "The voters of Western North Carolina responded to these allegations by giving Madison Cawthorn a 12-point victory over his opponent. Rep. Cawthorn is now busy doing the work he was elected to do including helping our economy recover from the pandemic, creating jobs and opportunities, making health care more affordable, protecting our natural environment and defending life and our Second Amendment rights."

Subscribe to Email Updates :