Rob Schneider Interview – Rob Schneider, the American actor, former SNL cast member, and comedian, has started grabbing media attention due to some of the comments he made on the recent podcast hosted by Glenn Beck.
In that Rob Schneider interview, he tapped some topics related to SNL and how the veteran actor is willing to trade everything for the future of his country.
Here, in this article, we have tried to summarize that one-and-a-half-hour-long Rob Schneider podcast along with how the internet responded to Rob's comments in that interview.
So, here we go –
Rob Schneider Interview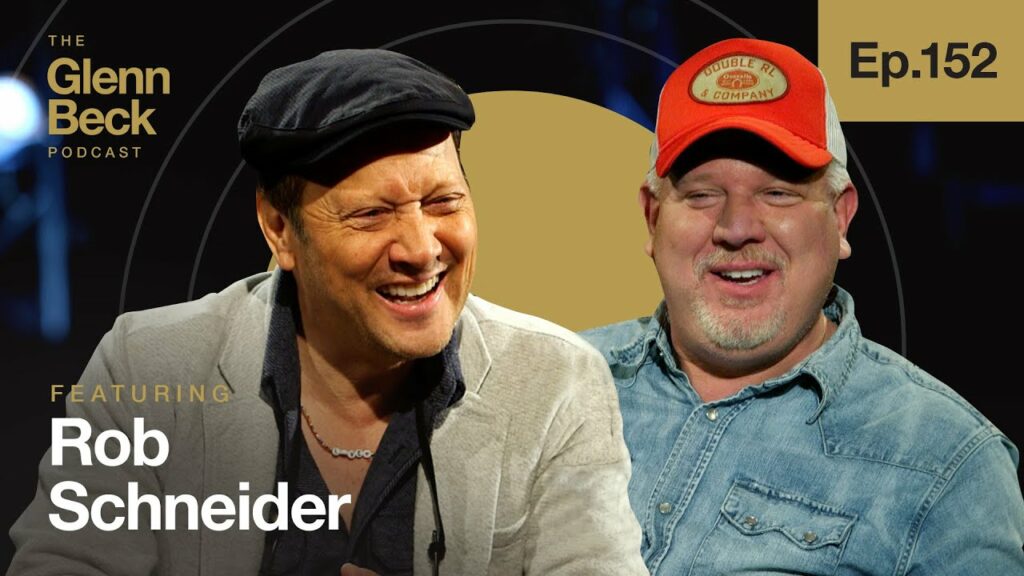 The comedy legend, Rob Schneider, appeared on a podcast hosted by Glenn Lee Beck on August 28, 2022. In that podcast, Rob shared how he isn't a woke leftist and shared his story about how Glenn helped him become a conservative from a Hollywood liberal.
However, in that Rob Schneider interview hosted by Glenn Beck, Rob made a comment that made the internet crazy. Rob said, "he is absolutely willing to lose it all for his beliefs. If we don't have it, we have nothing."
He further added, "I don't care about my career anymore. I care about my children and the country they're going to live in."
On the Glenn Beck Podcast, @RobSchneider tells me why he's "ABSOLUTELY" willing to lose it all for what he believes: "I DON'T CARE about my career anymore. I care about my children and the country they're going to live in." pic.twitter.com/8O3QJT24n3

— Glenn Beck (@glennbeck) August 30, 2022
Proceeding with this statement, Rob told a story of British Air Force pilots. Rob said, "during World War II, a group of Air Force pilots went to a chaplain and asked him why should we do it. Why should we get up tomorrow and fly when so many of our friends have already been shot down and died? Why should we even do this?"
Schneider further added, "The chaplain replied that humanity has come out of dark ages. We have come out of where people burned at the stake, people believe and go along with this, and there is darkness, and we have come out of it and doing more of a lighting period. This war is a step back into the darkest part of humanity, and right now, we need to stand up for that."
Further, when Newsweek asked Rob Schneider about his appearance in Beck's interview. He said, "I prioritize supporting a country that provides the same freedoms for my children that made my career possible. This legacy to me is more important than the next chapter of my career."
Gina Carano, a famous American actress, former mixed martial artist, and a vocal opponent of Covid-19 vaccines and masks, supported Rob for his statement. She reshared Schneider's video and wrote, "I'll fly with you."
On the other hand, some renowned names such as Farron Cousins, Krister Johnson, and Jesse Hawken tried to mock the veteran SNL member.
Farron tweeted, "Rob saying he doesn't care about his career is like me saying I don't care if I get fat – It happened long ago."
Rob Schneider saying he doesn't care if he loses his career is like me saying I don't care if I get fat – It happened long ago. https://t.co/SwzECd9hc0

— Farron Cousins (@farronbalanced) August 31, 2022
A short video uploaded by Beck on his Twitter account that contains Schneider's remarks has crossed over 1.8 million views, and people have mixed opinions about it.
Some Twitter users tried to ridicule Rob for his statement saying, "Pretty sure his career has been dead for a long time anyway."
Another user wrote, "it's not easy to worry about your career when you don't have one."
Another user gave a reference to Rob's film The Hot Chick, saying, "Oh come on. All of western civilization is breathlessly awaiting The Hot Chick 2 to be released."
While many Twitter users mocked Schneider for his remarks, some also supported the actor.
One user wrote, "It's nice to see that a Hollywood actor is standing on the right side of history."
Another Twitter user said, "Thank you for being one of the good guys! You 100% have my support, and I will include you in my prayers. God knows where our hearts truly are."
Robert Explained What He Thinks Where "SNL" Lost Its Way
Besides that statement, Rob Schneider in that interview, also opened up and talked about the moment he thought that SNL was over.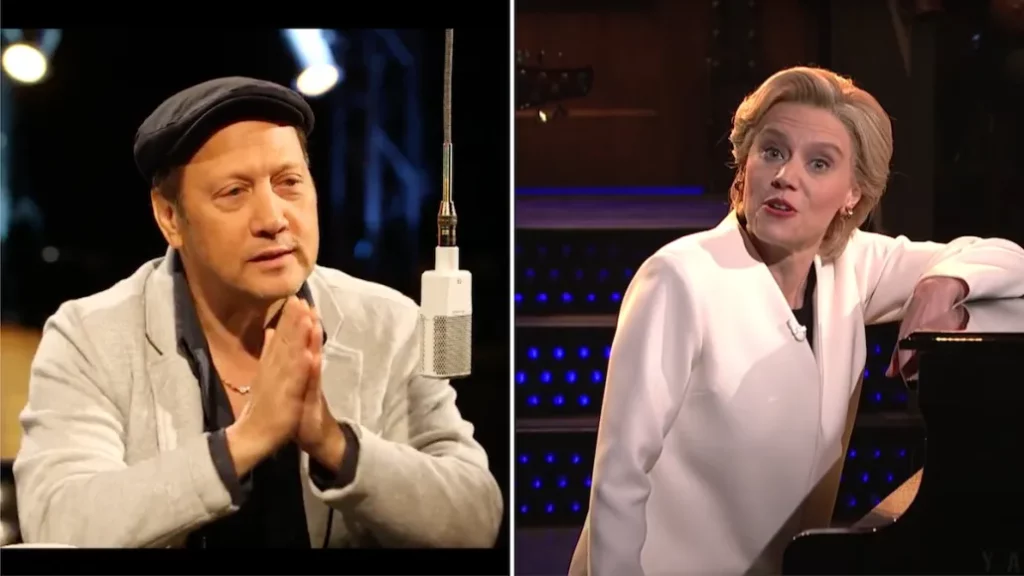 Robert said, "When Kate McKinnon went out there on "Saturday Night Live" dressed as her (Hillary Clinton) and started singing 'Hallelujah,' I literally prayed, please have a joke at the end. Don't do this; please don't go down there. Sadly, there was no joke at the end, and I felt it's over. It's over; it's not going to come back. It's gone."
Here, Rob was talking about SNL's 2016 sketch video where Kate McKinnon played the role of Clinton. That video received well over 13 million views on YouTube.
Schneider was a part of SNL and worked with them between 1990-94. However, he also has been openly criticizing the show. In 2018, he criticized Alec Baldwin's performance when he played Donald Trump. Rob compared Alec's performance with Dana Carvey's impression of George W. Bush.
Rob said, "To me, the genius of Dana Carvey was Dana always had empathy for the people he played, and Alec Baldwin has nothing but a fuming, seething anger toward the person he plays."
Closing Comments
There you have it – a detailed article covering Rob Schneider interview.
Even though many people praised Rob for being patriotic and his views on picking country over his career, many also made fun of him, but that's what happens when you say something on the internet.
For me, this nearly two-hour-long podcast was worth watching. There were surely some things that I didn't like, but overall, it was amazing.
With that said, here I am wrapping up this article. Do let us know what you think about Rob Schneider interview with Glenn Beck.
Besides that, if you have any questions or suggestions for us, feel free to shoot them in the comment section below. Our team will try to respond ASAP.
Signup For Our Newsletter