Robert Unanue is the CEO and president of Goya Foods which is a family-owned company that produces and sells staple foods of the Hispanic culture. Unanue family is the second wealthiest Spanish American family in the United States owning a net worth of US$1.1. billion. Unanue is the third generation of the family involved in the eight-decade-old enterprise started by his grandfather.
Robert Unanue
Unanue's praise for President Trump on Thursday has resulted in backlash and people are calling for boycotting Goya products amid the storm of criticism against Unanue.
Born on March 26, 1954, Robert Unanue is the eldest son of Anthony Unanue among his six children including three brothers. Anthony himself is among the four children of Prudencio Unanue and Carolina Casal de Valdés who migrated from Spain to the U.S. and established Goya Foods. While Robert's siblings are of Spanish descent, he preferred speaking English. He was also called Bob.
Robert Unanue Net Worth
Unanue once said that they moved to Spain when he was 19 where he helped his father in the opening olive-oil production business. He also joined the University of Seville and learned Spanish there. Later Anthony was diagnosed with Leukemia and died at the age of 48.
Among the siblings, Robert's brother Peter Unanue is serving as vice president alongside CEO Robert Unanue. Another brother, Tom Unanue, oversees the Florida operations. His cousin Andy Unanue (the son of Joseph Unanue) who was COO at Goya Foods left the family business to start his own company. Robert followed in his father's footsteps of doing something out of the family business and pursuing an accounting degree at Merrimack College near Boston. After this, he bought a restaurant after returning to New Jersey which he operated briefly in the '90s.
Robert Life Story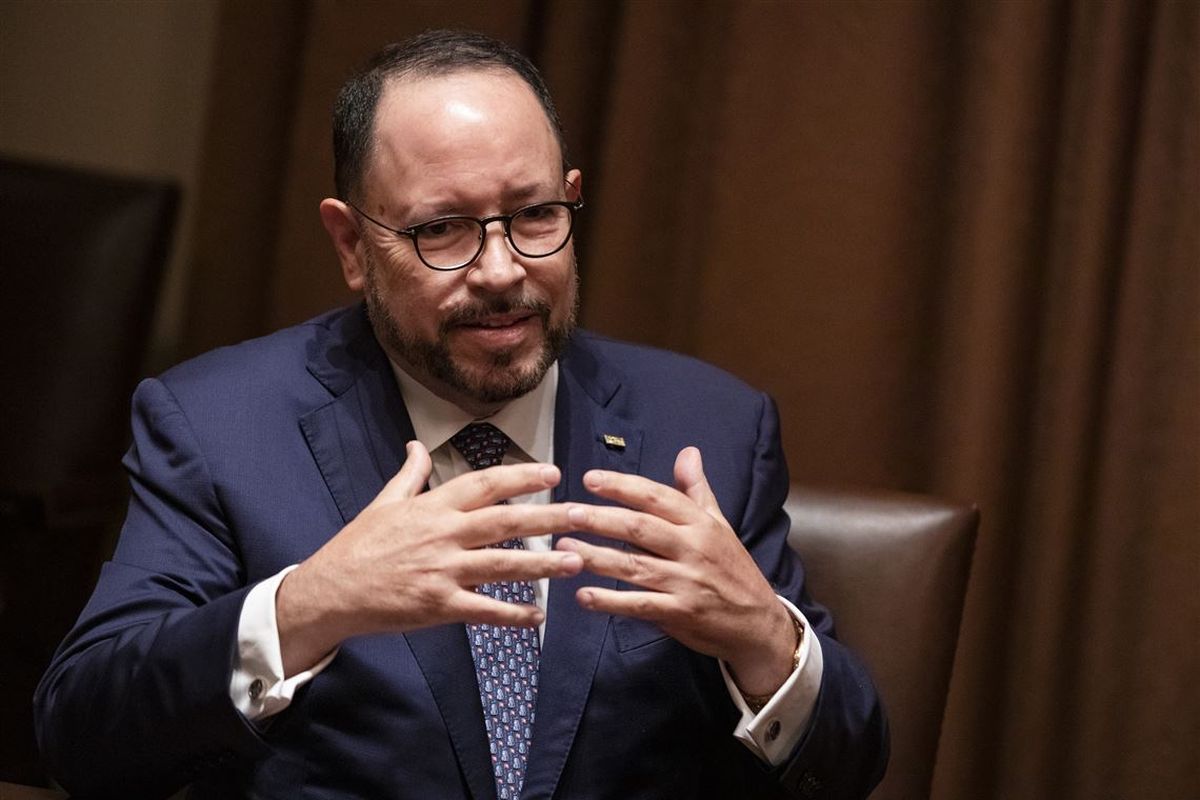 Bob left his restaurant business to join Goya Foods in 1999, at his family's request. He started with Florida operations and worked in Goya's facilities in Puerto Rico, California, Florida, and Spain. Under his leadership, Goya has shifted from being a distributor of authentic Latin and Hispanic food products to being a manufacturer and increased the company's profit.
The Unanue family has overcome the family feuds to grow Goya. While according to the business watchers, it's very rare that a Pvt business is being carried successfully in the third generation of the family, Bob is hopeful that the fourth generation of Unanues will lead Goya in the near future as 3 of his 6 children are already working at Goya at different ranks.

Subscribe to Email Updates :