Russell Fry is a politician from the United States. He has been a member of the South Carolina House of Representatives 106th District since 2015. He belongs to the Republican Party. In December 2018, Fry was appointed majority chief whip for the 122nd South Carolina General Assembly.
Russell Fry "honoured" yet "surprised" to get Trump's endorsement
Russell Fry is a Trump-endorsed candidate for the South Carolina elections. Fry got endorsed by the former president only two months ago, replacing Tom Rice, who was among the 10 republicans who voted to impeach Trump after the Jan 6 Capitol riot. In a tweet made by Russell Fry containing excerpts from Donald Trump's statement, the former president calls Rice a "coward who abandoned his constituents" who "must be thrown out of office ASAP."
Fry responded to the statement with a Tweet thanking Trump, which read, "Thank you, President Trump, for always standing strong to defend the America First agenda, helping us take back the 7th Congressional District for the people of the Grand Strand and Pee Dee, and fighting the Democrats in Washington. Radical Leftists, enabled by RINOs (Republicans In Name Only) like Tom Rice, are trying to erase President Trump's legacy and move America towards socialism, We can't let that happen."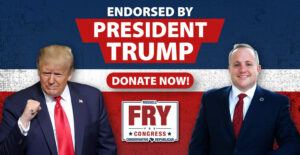 Fry said he felt "surprised yet honoured" to receive the former president's endorsement, and that he received it because of the work that is being done at the South Carolina State House.
"They're incredibly disappointed and that's exactly why we are here today, why we are where we are, and why people are so dissatisfied with Tom Rice's service to the district," Fry said.
"People are very concerned about the direction of our country and we understand that," he said. "We understand that real economic issues face people every day because that's how we grew up." -he added.
Russell Fry family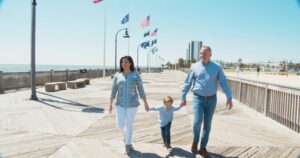 Russell Fry was born on January 31, 1985, in South Carolina, and is 37 years old. His parents are Matthew and Sunny Fry. He married Bronwen Burson Fry in 2014 and has a son named James.
Russell Fry Education
Fry attended the University of South Carolina where he earned a bachelor's degree in political science. He later studied at the Charleston School of Law, where he earned his Juris Doctorate in 2011.
Russell Fry's net worth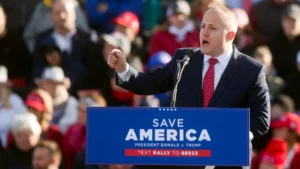 Fry's net worth has not yet been disclosed. Russell Fry is a member of the Socastee United Methodist Church.
Russell Fry's electoral history
South Carolina House of Representatives District 106:
2015 Special Republican primary – 44.8 % of votes
2015 Special Republican Primary Runoff – 59.8 % of votes
2015 Special General Election – winner
2016 General Election – 100% of votes
2018 General Election – 68.4 % of votes.

Subscribe to Email Updates :