Nepotism isn't new and now we know it is again alive in Bollywood due to the suicide of actor Sushant Singh Rajput. A lot of Bollywood actors/actresses are in the industry just because they have a godfather or well-settled family in the industry before and some hardworking actors like Sushant struggle to get films even though they have proved their talent a lot of times. We don't blame any individual for that but yeah that is normal now.
Salman Khan Banned Sushant Singh Rajput?
The reality is that our film industry has become so cold and for stardom, you to pay a good amount or you must need back from somebody big. Now, a tweet is getting viral on the Internet along with it the actor Sushant Sing's depression is being shown. We can see in that tweet that the actor was banned from some big names of the Bollywood. We don't know the real information as well as we don't claim that the tweet is accurate but yeah it is what it is.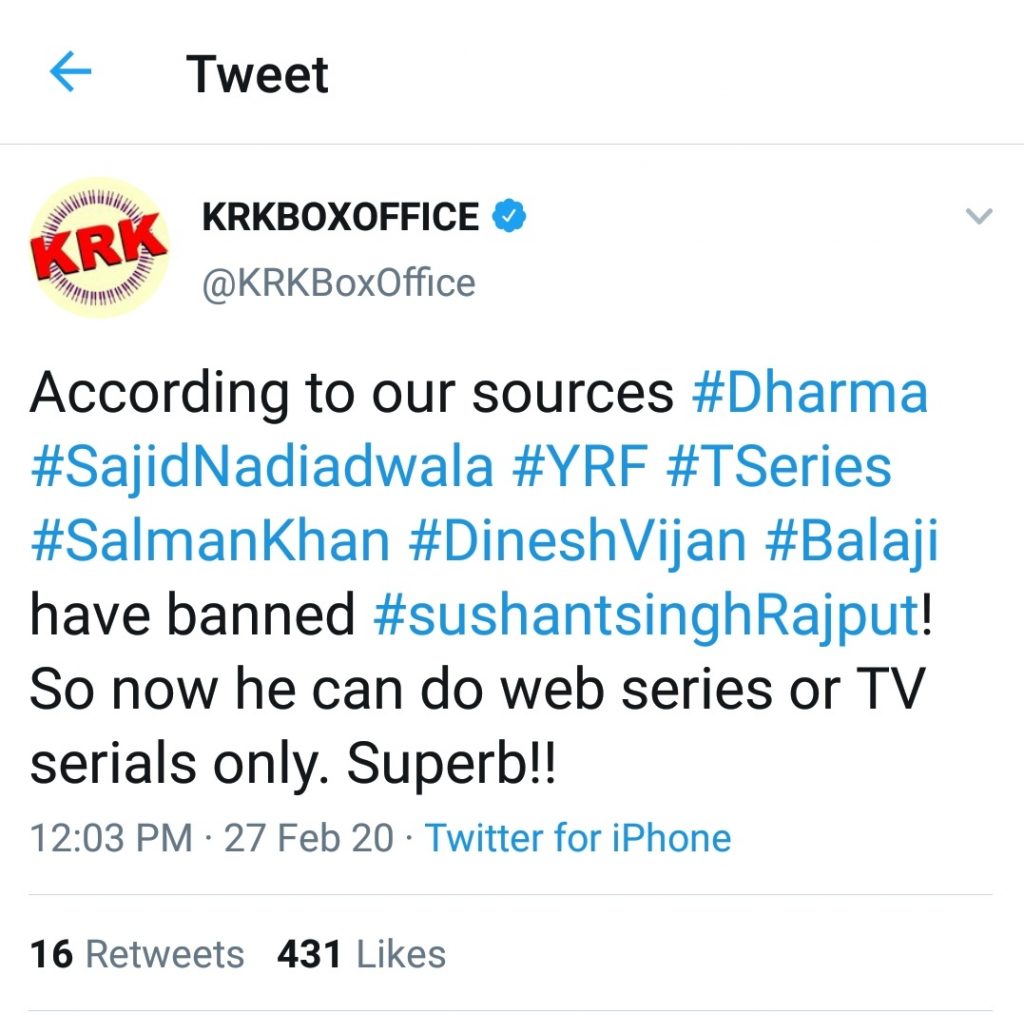 In the tweet, we can see that the actor Sushant Singh Rajput was banned by the big producers including Karan Johar, Salman Khan, YRF, T-Series, and many more. Well, the actor was struggling alone and we have reported that he had a fight with a producer and the reason behind it is unknown. Sushant Singh Rajput was great Bollywood actors and he would be missed by his fans totally.
Karan Johar Banned Sushant Singh Rajput?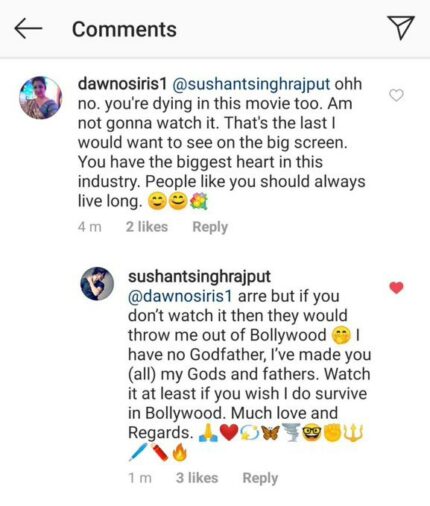 We again don't claim that the tweet is real or fake but whatever we got we presented it in front of you. In another, the Instagram comment we can see that how the actor is replying by saying that he has made no one the godfather in the industry and the only audience can decide his future so people must watch his film at the box office because that is the only way he can survive at the box office.

Subscribe to Email Updates :