Are you curious to know how to Send MetroPCS Payment Online Free of Cost? Your search ends here.
Metro by T-Mobile, also known as MetroPCS, is one of the best prepaid wireless service providers in the US.
This carrier provides incredible services, including quality devices and reliable plans. It is a prepaid service provider, meaning you must pay beforehand to enjoy its services.
MetroPCS has different payment options for customers to make bill payment easier. You can make bill payments online in many ways, like using the Metro App, their website, auto-pay, etc.
So, in this article, we will explain how you can send MetroPCS Payment Online Free of Cost. Read this article to the end to gather more information!
Setup a MetroPCS Account for Online Payment
The first and foremost step is to set up a MetroPCS account to send your online payment free of cost. This can be done easily; you must log in to your account and choose your preferred payment option.
If you don't have an account, follow the given steps to make one:
 Visit the official website of metroPCS at metropcs.com
Click on the "new customers" icon, which can be found at the top of the homepage.
Enter the personal information asked and click "Create an account."
To log in, use the same password and email ID you provided.
After creating an account, select your preferred payment option.
It is important to note that you must choose your preferred digital payment method before setting up your account for online payments. You must choose between paying with a credit or debit card, even though metroPCS accepts all digital payment methods.
Ways to Send MetroPCS Payment Online Free of Cost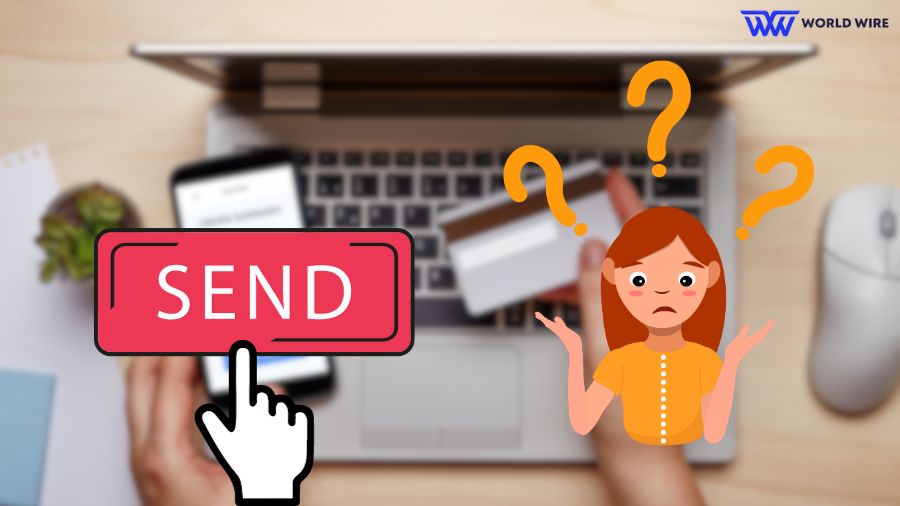 There are many ways to send MetroPCS Payment Online Free of Cost. Here, we will give you the details of those payment methods.
You can choose your convenient methods through these options:
Metro Website
It is easy and convenient to pay your MetroPCS bill online via the official website.
Open your browser and enter the URL "metrobyt-mobile.com/payment."
It'll land you on the payment page.
You need to click the "Log in to pay" button and input the login details there. You'll be asked for your phone number and account PIN.
Select the credit or debit card option.
Enter all the payment details and information that is requested.
Confirm the details and then choose the payment option.
Payment will be processed successfully if you have entered all the details accurately.
MyMetro Mobile App
The second payment method is through their mobile application, which is available nationwide for Android and iPhone users.
Download the app and sign in. On the dashboard, you will see the "Pay Now" option, where you can pay using a Credit or Debit card.
It should take about two hours for the payment to be successfully processed. If it takes longer, contact customer service for assistance.
Auto-pay
An auto-pay is a method where money is automatically transferred on a scheduled date to pay a recurring bill.
It allows customers to set up their accounts to be charged automatically every time the payment is due. To do this type of payment, you must link your debit or credit card to your account and make sure it has a balance.
To enable auto-pay, follow these steps:
Visit this metrobyt-mobile.com/my-account/sign-in and sign in to your account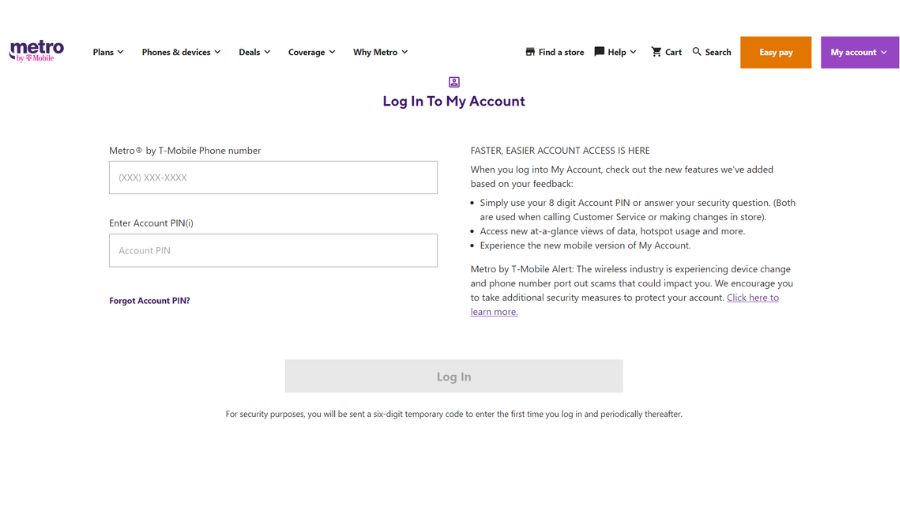 On the home page, click "e-wallet" and follow the prompts to finish the process.
After enabling auto-pay, you can set it up:
Login to your account
Click on "pay now," enter your payment method, and turn on the auto-pay
Log in to your account through the Mymetro app, tap on "payments," enter a payment method, click to select your payment card, and then turn on the auto-pay.
You can also call customer service to enable autopay. Dial *611 on your metro phone to reach an agent.
Express pay
Express Pay is another online method to Send MetroPCS Payment Online Free of Cost. You only need a credit or debit card to make this payment.
To make payment, follow these guidelines:
Go to "metrobyt-mobile.com/payment".
You need to enter the MetroPCS phone number and confirm it.
Click the next button once you are done providing details.
Enter the payment details and reconfirm it once again before the transaction.
Pay as a Guest
There is another way to Send MetroPCS Payment Online Free of Cost without interruption. Paying as a guest is an incredible payment method that does not require an account.
You just need a MetroPCS phone number and send your MetroPCS Payment Online Free of cost using a debit or credit card.
Visit this website metroby-mobile.com/guestpay/landing
Enter your phone number and confirm that you are not a robot, then log in to pay.
Other Ways to Make MetroPCS Bill Payment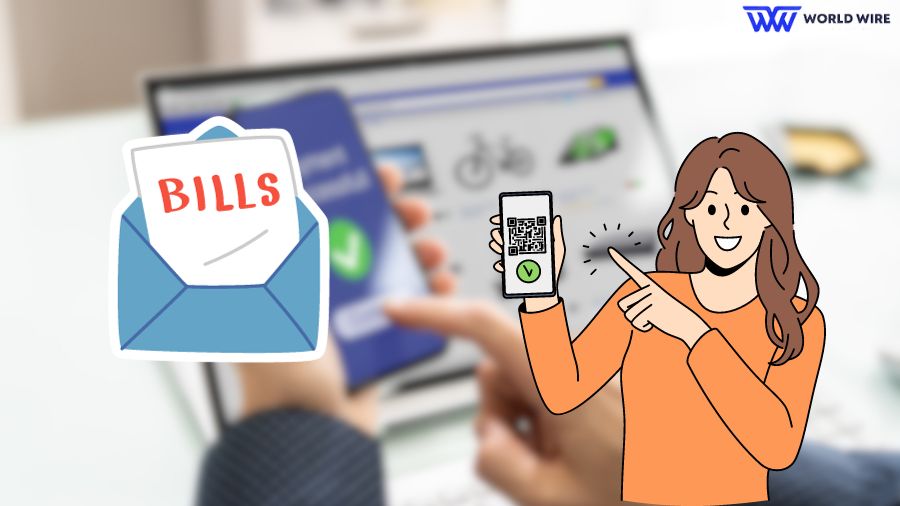 If you wish to make the payment offline, then these are the options available:
Pay by Phone
You can pay by dialling *611 on your MetroPCS free phone. This type of payment is processed immediately. However, it is not free and costs $5 per payment.
Through the Mail
Write a cheque with your bill amount and send it to Metro by T-Mobile. Make sure to write the account number on the cheque and send it to the address given below:
MetroPCS Wireless, Inc. PO Box 5119, Carol Stream, IL 60197-5119
Pay In-Store
You can pay your bill at the MetroPCS retail store. All you need is your bill or account information to the store. The associate there will assist you with the payment process. Here are the ways to pay your bill in-store:
Dropbox
You can pay through the drop box if you can't visit a MetroPCS store during business hours. After business hours, you can drop off a payment in the drop box located outside the store. The payment will be processed the next day.
Payment Machine
Some MetroPCS stores have payment machines that accept cash, debit, or credit cards. You can access them during store hours and make a quick payment.
Over the Counter
You can also make payments over the counter at a MetroPCS retail location. Bring your bill or account information and payment method to the store.
It's quite easy to send MetroPCS payments online free of cost, but if you visit the store, you can also get help from an associate who will assist you with the entire payment process.
Benefits of Paying Your MetroPCS Bill Online Free of Cost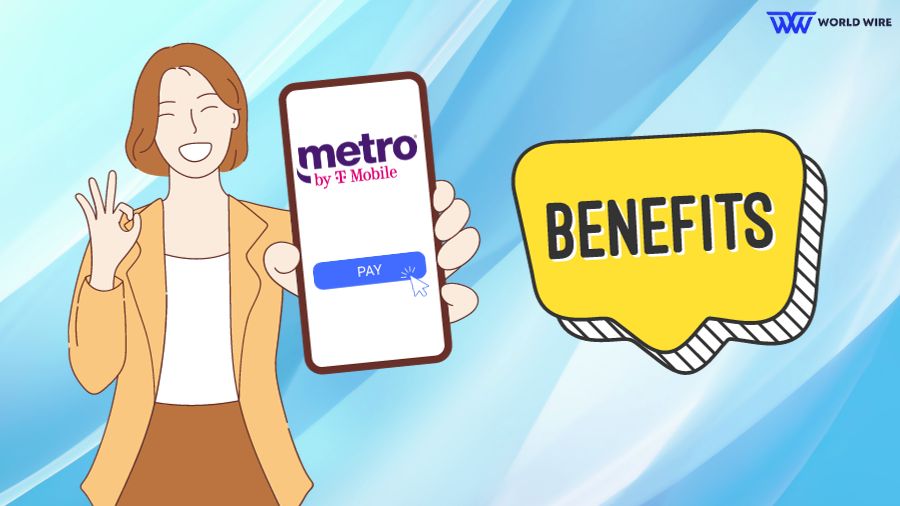 There are various benefits of send MetroPCS Payment Online Free of Cost.
Online payment is convenient and allows payment to be made from anywhere with just an internet connection.
It saves time as they are processed quickly, so you do not have to travel and tolerate standing in long lines.
Keeping track of your payments is easier. With a MetroPCS online account, you can easily view your bill and payment history. It is easy to track your payments and manage your account.
You can set up automatic payments through which you can take advantage of avoiding late payment fees, or you can make a one-time payment using express pay.
It is a more secure option than mailing.
Tip-  Although these techniques are free, you can easily send MetroPCS payment online free of cost, but your bank or financial institution could impose an electronic transaction fee.
FAQs
How can I determine when to pay?
MetroPCS will inform you through an alert message if your account is due soon and you need to make the payment.
Is it secure to make online payments?
It is safer to make online payments than to pay with cash or mailing in a cheque. The risk of fraud or theft is lower because your payment information is encrypted and safeguarded.
How can I contact the customer support team if I'm having trouble paying my MetroPCS bill?
You can reach the metroPCS customer service staff at 1-888-863-8768 if you need help to send MetroPCS Payment Online Free of Cost. Additionally, you can call *611 with your T-Mobile free government phone.
Signup For Our Newsletter