Shahrukh Khan and Hrithik Roshan Are Collaborating in Krrish 4:Whenever we think of Bollywood superhero movies, Koi Mila Gaya, Krissh, are some of the names that pop out at our heads. An Alien friend of an average teenager and a superhero saving the world from villains is what comes instantly when superhero in Bollywood is called out and Hrithik Roshan.
Now everyone is wondering when exactly is the fourth part for Krissh actually returning and has the production began. As far as the reports are concerned, the film's pre-production has already commenced and the workings are in process. Another question that comes in is why King khan is involved in the making of Krissh 4? Well, Shahrukh Khan's banner the Red Chilies VFX is asked to do the visual effects of the movie. There are also rumors that Krissh 4 is all set to bring "Jaadu" back.
According to the sources, as soon as the movie was finalized, Rakesh, the maker, instantly handed over the music to Rajesh. Also, it is said that the film will introduce an army of villains that will fight the superhero. And that a Hollywood expert is also hired to give this movie a finishing touch. And the visual effects for the film are given to the Red Chills VFX team to provide the film with the finest of touches that it requires.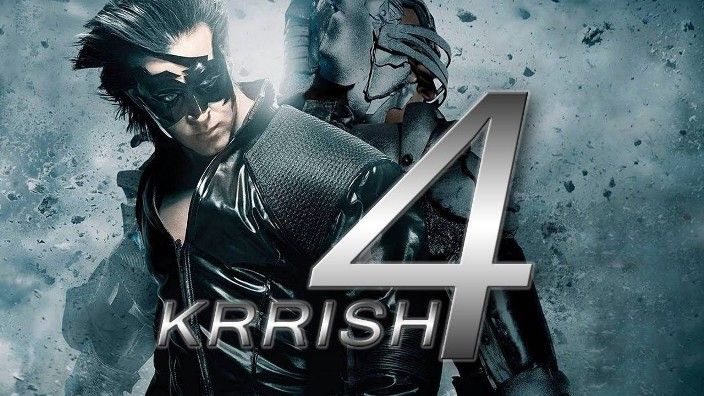 In the last film, Priyanka Chopra played the female lead along with Vivek Oberoi and Kangana Ranaut who played the antagonists in the movie. For Krissh 4 as well Priyanka Chopra might return as the female lead; nothing is confirmed about this. Fans are very excited to know more about the film, but the Krissh 4 team approves nothing at the moment. The previous film did a great job at the box-office, so now all the eyes are now set on what Krissh 4 will have for the audience.
We're not entirely sure that if Shah Rukh Khan will act in the movie or not, but one thing is undoubtedly confirmed that his production house will be collaborating and making a significant contribution in the making of Krissh 4. It will genuinely magnificent to see all action come back because it been long that Bollywood has seen a superhero film, and the audience is for sure ready for it. What do you guys think? Are you'll be excited to see Jaadu back on screens?
For further updates, stay tuned, we'll bring you all the news about entertainment, your favorite stars, and their upcoming movies!
Signup For Our Newsletter