Marjorie Taylor Greene is hosting a rally called Shall Not Be Infringed. It will be held on 5th March 2022. The rally's name is a reference to the Second Amendment to the United States Constitution, which states that "A well regulated Militia, being necessary to the security of a free State, the right of the people to keep and bear Arms, shall not be infringed."
There will be a live broadcast of the rally on Bannon's WarRoom podcast from 10 a.m. to 12. Herschel Walker, a U.S. Senate contender, was set to speak but backed out after Greene spoke at a rally organized by a political analyst who supported Russia's invasion of Ukraine and is notorious for anti-Semitism. The gathering will take place at the Coosa Valley Fairgrounds in Rome. The venue will be for 500 to 750 people and will have food trucks and other refreshments for sale. The event has promised many speakers on the flyer.
A few major speakers who are speculated to be present at the Shall Not Be Infringed rally are as follows:
Greene, former White House adviser and broadcaster Steven Bannon, combat veteran and Warrior Poets Society weapons instructor John Lovell, U.S. Rep. and Georgia Secretary of State candidate Jody Hice, U.S. Rep. Matt Gaetz of Florida, "and other 2A Champions," according to the flier. Greene's campaign has also said that Dianna Muller, founder of the DC Project, a women's gun rights organization; David Perdue, former Georgia senator and candidate for governor; and Lucretia Hughes, anchor of "Real News" and conservative activist, will come.
More about the Shall Not Be Infringed rally and The Bill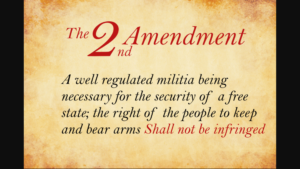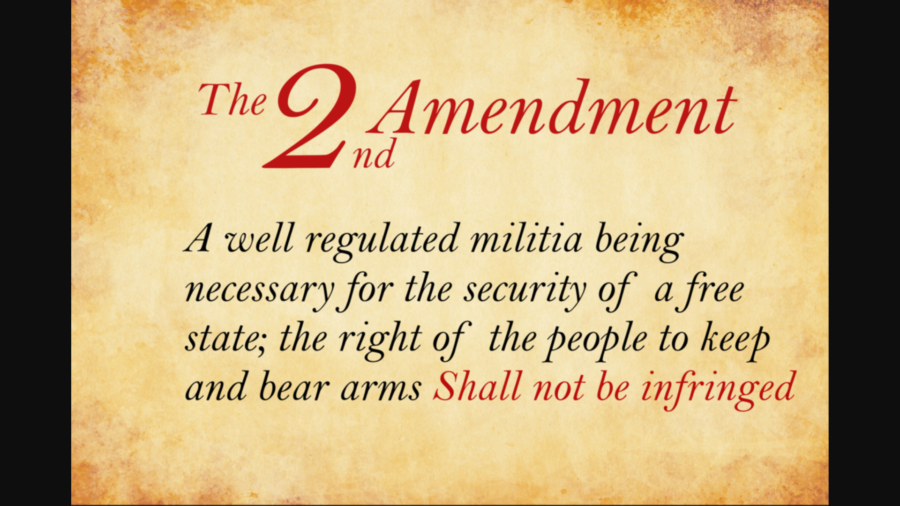 Supporters of Georgia's permit-less carry law characterize it as a "constitutional carry" bill, referencing the Second Amendment as well. The Constitutional Carry of Act 2021, sponsored by Dallas state Sen. Jason Anavitarte, cleared the Senate on a party-line vote on Monday and now moves to the House.
On the Senate floor Monday, Anavitarte stated that criminals do not obey the law, and that law-abiding individuals should not have the government "slow walk" their fundamental right to self-defense. He said that gun sales increased during the epidemic and the protests in the summer of 2020.
"When law-abiding citizens hear these awful stories, the overwhelming instinct is to go get a gun and protect themselves," Anavitarte said. Tennessee's permit-less carry law went into effect on July 1.
According to The Associated Press, the Tennessee rule applies to hidden and open-carried pistols but not to long firearms. The rule extends to individuals over the age of 21, as well as military personnel aged 18 to 20, with the exception of persons with criminal records or certain mental conditions.
During the hearing, Anavitarte stated that Georgia's permit-less carry law would not trump federal law prohibiting some people from possessing firearms.
Senate Bill 479, which adds a separate criminal charge for every handgun illegally held by convicted offenders, was also enacted during the hearing. Senate Bill 259 has also been sent to the House. This law would prohibit government personnel from disclosing county information on firearm possessors with outside organizations.

Subscribe to Email Updates :