The MAGA (Make America Great Again) rallies are based on the famous campaign slogan used by Former Presidents like Ronald Reagan and Bill Clinton during their presidential campaigns. However, it was popularized by Donald Trump who used it as the center of his successful presidential campaign in 2016. The next MAGA rally is going to be held in Wisconsin on June 12, 2021. The rally is going to have speakers like Chris Cox, Mike Lindell, Dinesh D'Souza, Charlie Kirk, Sheriff Clarke and many more! In this article we are going to familiarize ourselves with one of the speakers from this year's rally.
Also read – Mike Lindell gifts salvation army pillows to US army pictures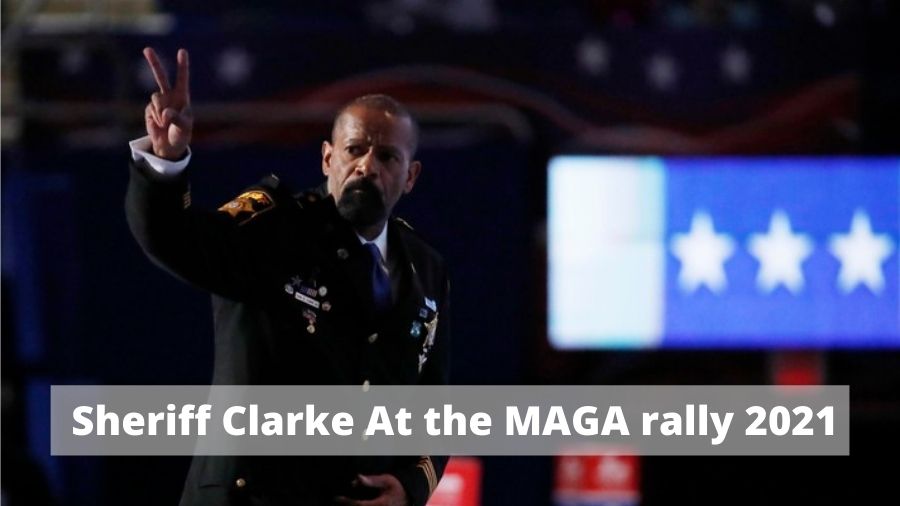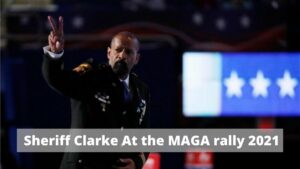 What can we expect at the rally?
The official program timings are from 11 30 AM to 4 PM but the gates are set to be opened as early as 9 AM. The tickets are free and one of the first 2000 entrants will get VIP access to meet the speakers. This celebration of freedom as Americans is going to start with a 4-plane-military-flyover. The website also mentions chairs, bleachers, and grass along with lots of concession stands of hotdogs, hamburgers, chips, and beverages for everyone to enjoy the show. It also boasts of an on-property place for camping, tubing, and water slides on the property.
Who is Sheriff Clarke? 
Sheriff Clarke, also known as David Clarke, is best known as a former law officer. He worked as the Sheriff of Milwaukee County in Wisconsin from 2002 to 2017. In spite of calling himself a Democrat, a lot of his views tend to lean towards the conservative side. He has declared himself as an ally of the Conservative Party and tends to promote their agendas. His stern and often radical views on sensitive issues like planned parenthood, Gun control, and the Black Lives Matter movement have often landed him in unsteady terrains with the Democrats. He has been a staple on various conservative media and has been an open Trump supporter since the 2016 campaign.
Conclusion
We hope you found this article informative and useful. We are going to continue the coverage of this MAGA rally in its lead-up to the 12th of June. We will be covering other speakers of the rally in our upcoming articles. So stay tuned to our channel for continuous updates. You can register for the event from this website. To stay up-to-date on all the news, tune in to our website! We write articles on the latest news in technology, politics, entertainment, and everything in between!
Signup For Our Newsletter