Sushant Singh Rajput's Last Film Dil Bechara Release Date? Trailer To Be Release Soon: In what left a void in the hearts of several fans nation-wide and heart wreaked them for the rest of their lives, talented Actor Sushant Singh Rajput killed himself on 14th of June, 2020 by hanging himself.
While there are several demands around the country to probe an investigation citing it as a 'murder' due to reasons, it has left the entire country opening up conversations about mental health, the entire debate around Karan Johar's and other big names and their hegemony in the industry vs the outsiders and other issues. 
Dil Bechara
It is quite a matter of surprise about how it took the suicide of an eminent Bollywood celebrity to actually have conversations openly about mental health, the fans have been mourning the loss of the actor in their own way. So many people have so many things to say and have eventually spoken, yet there's a particular trend on Twitter that we currently have our attention on!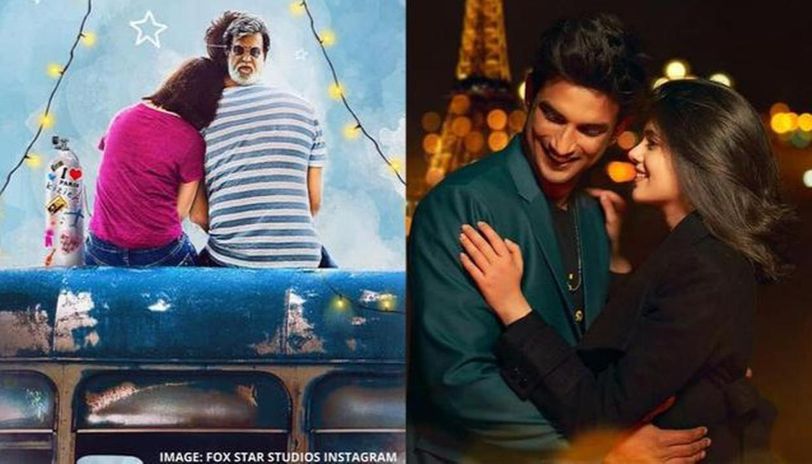 Dil Bechara Release Date
The actor, who ironically played the role of a father who convinces his son that suicide is not an option at all in the movie Chichore, was all set for his upcoming release Dil Bechara, originally set to release in May 2020. 
This heartfelt romantic story is said to be the Hindi version of 'The Fault in our stars' and as a result it had quite grabbed the attention of millennials in the country, and they were more excited than ever for something touching like this! But, because of the currently ongoing Coronavirus Pandemic, the original release date was shifted to later. 
Dil Bechara On Big Screens
Now as per reports coming in, it is said that this movie will be available on a few OTT platforms because, let's be honest, we still aren't sure when the cinema houses will be open. As a result, Sushant's ardent fans are left shell shocked because they wanted to see him for one final time on the big screen. 
All this led to a trend on Twitter #DilBecharaOnBigScreen where the fans are seen pleading and requesting the creators of Dil Bechara to not film it on OTT platforms and wait for the big screens to open up! They're promising them that they'll go watch it in huge numbers,  multiple times so that the creators profit isn't affected. What will be your take on it, can you wait to witness his wonderful acting skills till the cinemas open up or do you want to see right away? 

Subscribe to Email Updates :