Verizon Communications Inc. is a multinational telecommunications company based in the United States, and T-Mobile US Inc. (T-Mobile) is a subsidiary of Deutsche Telekom AG.
T-Mobile surpasses Verizon as biggest prepaid carrier
Their Q3 2023 financial reports show that T-Mobile and Verizon have 21,595,000 and 21,420,000 customers, respectively. AT&T reported 19,391,000 prepaid customers.
Wave7 Research noted the recent shift in a prepaid report that was sent to customers this week. After overtaking Verizon, T-Mobile has more prepaid users than any other carrier.
Verizon was the largest prepaid provider in the United States before the third quarter, but the title was relatively new. After purchasing TracFone Wireless from América Móvil in 2021, the operator immediately gained more than 20 million prepaid users.
But since then, the business has been progressively losing customers.
Verizon last experienced prepaid growth in a quarter in Q3 2022, when it added 39,000 lines, as BestMVNO has brought to light. It has lost over two million customers since TracFone was acquired.
At the time of acquisition, TracFone was the largest MVNO in the United States. The majority of TracFone's customers were already on the Verizon network; thus, some losses can be attributable to users who preferred to stay on the T-Mobile or AT&T network rather than switch.
An attempt for comment from Verizon has been fruitless. T-Mobile, however, acknowledged that it has outperformed Verizon prepaid services with its stable performance.
Let us now get to know about Verizon's postpaid history! According to 556 Ventures analyst Bill Ho, who keeps track of Verizon's quarterly prepaid performance, the company has historically concentrated nearly entirely on postpaid, which makes sense given that the greater average revenue per user or account (ARPU/ARPA) is earned.
Nonetheless, it made sense for Verizon to reevaluate its position on prepaid and dive in headfirst when postpaid growth slowed.
According to Ho, Verizon may have contributed to some prepaid losses by purposefully allowing lower ARPU customers to depart to improve the bottom line.
During their Q3 earnings call on Monday, Dish Network officials addressed that topic. They explained that choosing to be more selective in attracting and keeping profitable customers is one aspect of their business strategy.
While people who pay in advance and don't need a credit check are typically considered prepaid customers, the distinction between prepaid and postpaid consumers has become more hazy over time.
Ho stated that T-Mobile has reclassified certain prepaid customers to postpaid, which improves the postpaid growth. T-Mobile officials have been discussing this change for some time.
Had those reclassifications not occurred, T-Mobile would have overtaken Verizon in total prepaid users much sooner.
If T-Mobile's proposed acquisition of Mint Mobile and Ultra Mobile is approved, it will bring almost 2 million new prepaid users to its roster.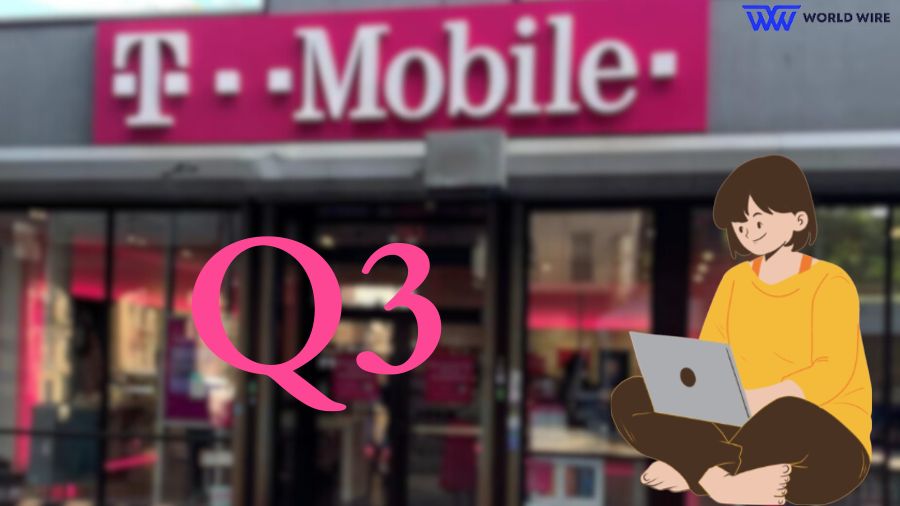 The FCC has asked T-Mobile to answer by November 29 on various topics, including public interest benefits and distribution plans, while the US government is currently reviewing that deal.
In Q3, Verizon's prepaid churn rate was 4.39%. While prepaid churn is around 3% for both AT&T and T-Mobile, according to Ho, the latter is better comprehending its prepaid base. He added, "They know which levers to pull."
T-Mobile purchased MetroPCS in 2013, and AT&T purchased Cricket Wireless in 2014. With its Total by Verizon brand, Verizon is only beginning to create stores in metro areas around the nation, which is something that Cricket and MetroPCS have already done.
He stated that from now on, he will be watching to see if Verizon improves its prepaid business. But he said, "I question whether they will have enough growth to offset their losses," he added, "From an integration standpoint, it doesn't look like a good acquisition."
Hans Vestberg, the CEO of Verizon, has discussed the company's progress with the TracFone integration in prior earnings calls.
He mentioned expanding Verizon's retail footprint and collaborating with national retailers to strengthen its products on the Q3 call, stressing the importance of prepaid users for the company's overall strategy.
Verizon is working to support its prepaid business, with Straight Talk offering family plan discounts and including comedian and actor Jim Gaffigan in Straight Talk advertisements. Visible is putting in a lot of effort to become a successful all-digital prepaid provider.
Additionally, hundreds of new Total by Verizon locations are coming up nationwide. Verizon Value President Angie Klein discussed the 11 different prepaid brands offered by Verizon and their varying roles in an interview with Fierce last month.
Angie Klein stated, "We think we can do that better and provide better and more premium solutions than some of our competitors are providing to this segment, so we're looking to take them head-on,"
Signup For Our Newsletter