Social media can be addictive, and the case is the same for Threads. Therefore, Threads boasts a Take a break feature.
This article covers detailed information about this new feature, how to use it, and more.
So, without any further ado, let's get started –
What is "Take a Break" on Threads?
Take a break feature on Threads allows you to schedule auto-reminders that would notify you to take a break so that you won't spend too much of your time on social media. This is a great initiative from Threads, as there are so many great benefits of avoiding social media.
However, in the end, it is up to you whether you decide to spend your time on Threads and other social media consuming content or focus on the real things that you want to accomplish in your life.
How To Use the "Take a Break" Feature on Threads?
You can follow these simple steps to use the Take a break feature on Threads –
 First of all, launch the Threads app.
Tap on your profile picture icon located at the bottom right corner.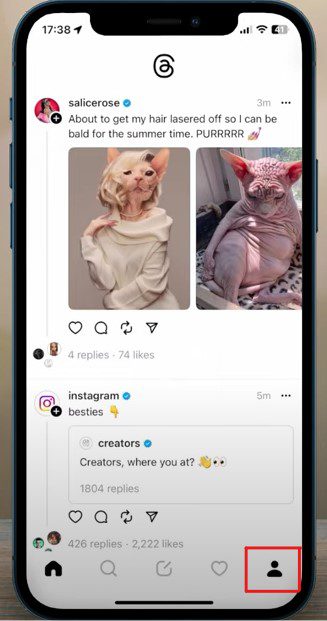 Tap on the two bars located at the top right corner to launch Threads Settings.
Now, select the Account option.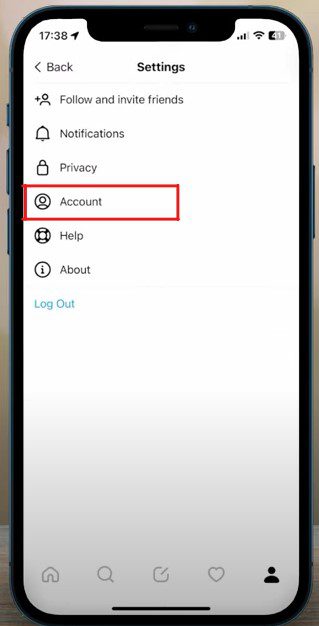 Tap on the Take a break option.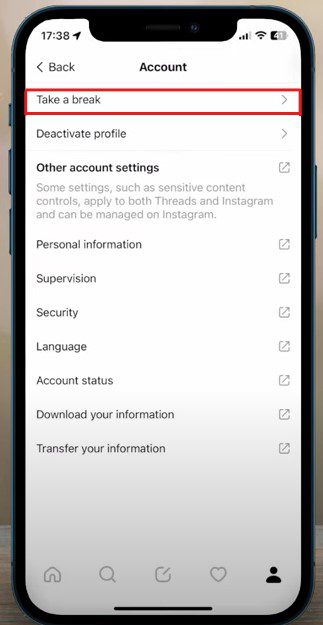 After this, Threads will show you a few options that you can select from. Select the time interval in which you want to receive a break notification.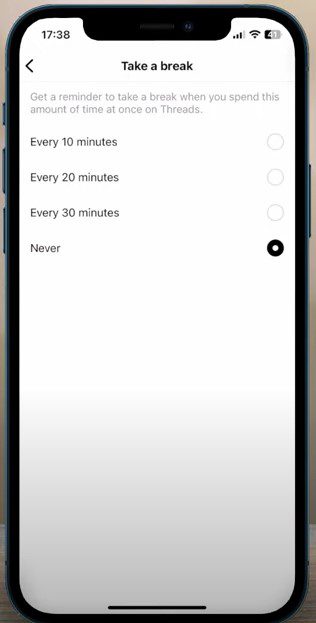 After selecting the option, simply go back to the Threads app and enjoy this ActivityPub supported social media platform.
Threads will now show you an automatic notification to take a break after you reach the configured time interval.
Benefits of Using the Take a Break Feature
Social media platforms are highly addictive in nature, and therefore, taking breaks from them so that you won't get completely consumed is really very important.
Here, I have shared some of the benefits and reasons why you should use this feature and reduce social media usage to a minimum –
Increased Productivity – Whether you are a student, working professional, or even a social media influencer, too much time on social media can be distracting and decrease your overall productivity. If you want to avoid procrastination and improve productivity, reducing the use of social media can be a great choice.
Improved Sleep Pattern – The blue light emitted from your smartphone and computer devices severely interferes with your sleep pattern and overall sleep quality. Taking breaks from such devices, especially before sleep, could significantly improve your overall sleep.
Mental Health and Well-Being – Regular use of social media could lead to feelings of comparison and anxiety. If you are dealing with similar issues, avoid using social media to reduce its negative impact on your health.
Closing Comments
There you have it – a detailed article covering information about the Take a break feature of Threads.
This is really an amazing feature and can be really helpful to reduce the usage of social media and getting addicted to it.
With that said, here I am wrapping up this article. If you have any questions, feel free to shoot them in the comment section below. Our team will try to respond ASAP.

Subscribe to Email Updates :