The Take Back America BBQ rally is an event by the Republican Party of Clay County. It will take place on Saturday, February 5th, from 6:00 p.m. to 9:00 p.m. EST.
It will be taking place at Clay County fairgrounds 2497, Florida 16, Green Close Springs FL 32043, United States. The two hosts and speakers at this event will be congresswoman Kat Cammack and congressman Jim Jordan.
Their tagline is 'take back the house and senate in 2022.' 
Jim Jordan's early life and career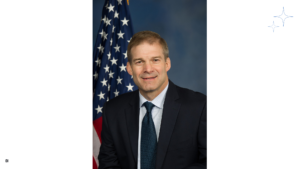 James Daniel Jordan was born on February 17, 1964. He was born in Urbana, Ohio. Jordan is an American politician serving as the US representative for Ohio's fourth congressional district. He has been serving since 2007.
His district stretches from Lake Erie to just below Urbana in North Central and Western Ohio. It also includes Lima, Marion, Tiffin, Norwalk, and Elriya. He is also a member of the Republican Party and was a former collegiate wrestler and college wrestling coach.
Jordan is also a founding member of the conservative house freedom caucus. He served as his first chair from 2015 to 2017. Jordan has also served as vice-chair since 2017. He was the ranking member of the house oversight committee from 2019 to 2020. He then vacated that position to become the ranking member of the house judiciary committee.
Relationship with Trump
Jordan is extremely close to Donald Trump, personally and as a political ally. Jordan sought to discredit investigations into Russian interference in the 2016 election. He also staged a sit-in to prevent a Trump impeachment inquiry hearing over the Trump Ukraine scandal.
The Trump Ukraine scandal involved Donald Trump's efforts to coerce Ukraine and other foreign countries into providing damaging narratives about the 2020 Democratic Party presidential candidate Joe Biden.
Trump also tried to coerce Ukraine into providing misinformation relating to Russian interference in the 2016 elections.
Trump enlisted surrogates within and outside his official administration. This was done to put pressure on Ukraine and other foreign governments. This helped to cooperate in supporting conspiracy theories concerning American politics.
Jordan also supported lawsuits to invalidate the election results and voted not to certify the Electoral College results. He has refused to cooperate with the United States House select committee on the January 6 attack.
Trump awarded Jordan the presidential Medal of Freedom on January 11, 2021.
Jim Jordan's Political Opinions and Ideologies
Jim Jordan is known for being one of Congress's most conservative members. Jordan has earned a perfect score from the American conservative union. He has voted consistently for the anti-abortion legislation.
He was also endorsed by Ohio right to life into 2012. Jordan was also a leading critic of President Barack Obama's home affordable modification program. He also advocated for its shutdown.
Jordan has also supported the continued production and upgrades of the M1 Abrams tanks in his district. Anderson Cooper once asked him in April 2018 whether he had ever heard Trump tell a lie.
Jordan said," I have not and nothing comes to mind. I don't know that Trump has ever said something wrong that he needs to apologize for". During a hearing on July 12, 2018, Jordan repeatedly interrupted FBI agent Peter Strzok while Strzok tried to explain that he couldn't answer specific questions to preserve the confidentiality of an ongoing investigation.
Jordan's behaviour caused committee democrats to protest his tactics and allow Strzok to respond. They also objected to Jordan exceeding his allowed time for questioning.
When Jordan was the ranking member of the House judiciary committee, He presented a video montage that took statements by CNN reporters out of context to create a false impression that they were characterizing violent protests as peaceful.
Jordan also opposes the affordable care act and advocates repealing it. He also predictably opposes vaccine mandates and describes them as "un-American."
Jordan also wanted to open the outer continental shelf to oil drilling and prevent the EPA from regulating greenhouse gases. He voted against and forced limits on carbon dioxide global warming pollution and tax credits for renewable electricity.
Here are some of his quotes that show how he feels about his political mindset:
"This administration, this agency, the very agency charged with enforcing Obamacare, systematically targeted groups that came into existence because they opposed Obamacare – and they started the targeting the very month, March 2010, that Obamacare came into law – expects us to believe it is the work of two rogue agents in Cincinnati."
"I was looking for a new challenge and got an interest in trying to make a difference for families. You become more aware of how important families are. They are the key institution in our culture. The reason I got into politics was to try to make a difference for that key institution, whether it was tax policy, education policy, or whatever."
Reaffirming his criticism of the American government, he said, "The American people are tired of the out-of-control spending, and they want Washington to get their act in order and stop spending money we don't have." 
"Obamacare is bureaucrats getting between you and your doctor, and that's what Americans most dislike about this legislation."
"Someone is going to have to explain to me at some time how raising taxes on job-creators is going to create more jobs."
"For me, I think being a conservative means you are focused on all four key principles: strong defence, lower taxes, less spending, and defending traditional American values."
"What I don't want to do is restrict law-abiding citizens from their Second Amendment rights, which are focused on freedom. I point out all the time. Remember, bad guys aren't stupid, they're just bad."
Jim Jordan's personal life
Jordan and his wife Polly live near Urbana in Central Champaign County. They were introduced by her brothers, with whom Jordan competed in wrestling. Polly and Jordan started dating when they were 13 and 14 respectively. They have four children and two grandchildren.
Jim Jordan's education and family background
Jordan was born the son of Shirley and John Jordan. He attended and wrestled for Graham High School. Then, he graduated from Graham High School in 1982.
He won the state championship all four years in high school and compiled a 156 to 1 win-loss ratio. Jordan then enrolled at the University of Wisconsin Madison, a two-time NCAA Division 1 wrestling champion.
He graduated with a bachelor's degree in economics in 1986. Jordan also earned a master's degree in education from Ohio State University and a Juris Doctor from the Capital University Law School.
Jim Jordan Career
He assumed office as the ranking member of the house judiciary committee on March 20, 2020, and was preceded by Doug Collins. He assumed office as a US House of Representatives from Ohio's fourth district on January 3, 2007.
Mike Oxley preceded him. He assumed office as the ranking member of the House oversight committee on January 3, 2019, and left on June 29, 2020. Mark Meadows preceded him. James Comer succeeded him.
He was in office as the chair of the house freedom caucus from October 1, 2015, to January 3, 2017. Mark meadows succeeded him. He was in office as a member of the Ohio State Senate from the twelfth district from January 3, 2001, to December 31, 2006.
Robert R. Cupp preceded him. Keith Faber succeeded him. He was in office as a member of the Ohio House of Representatives from the 85th district from January 3, 1995, to December 31st, 2000.
He was preceded by Jim Davis and succeeded by Derrick Seaver.
About Kat Cammack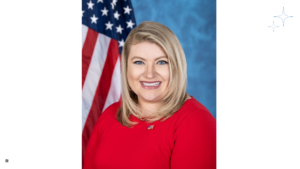 Kathryn Christine Cammack was born on February 16th, 1988. She is an American politician and political advisor serving as the US representative for Florida's third congressional district.
Cammack previously served as deputy chief to staff to Representative Ted Yoho, who announced that he would retire in 2020. She is the third-youngest woman elected to Congress in the 2020 election cycle.
Kat Cammack's Career
Cammack says that her family's experience with the federal home affordable modification program inspired her interest in politics. She later joined Ted uoho's congressional campaign.
She assumed office as a member of the US House of representatives from Florida's 3rd district on January 3, 2021. Ted Yoho preceded her.

Subscribe to Email Updates :