Tamil Penguin Release Date, Trailer Review, Plot, Cast, & Spoiler: After Pongmal Vandhal by Jyotika, Keerthi Suresh's Penguin is the second mainstream Tamil film that is going to be released on the infamous Amazing Prime. Unveiling the trailer in Tamil by Dhanush, the film is expected to gather tons of eyeballs, especially in this lockdown period.
What's more, it is also going to be dubbed in Telugu and Malayalam, their trailers also revealed by Nani and Mohanlal respectively on their social media platforms. This two-minute trailer is eerie, dreadful, terrifying yet intriguing in away. The trailer grabbed 50000 eyeballs in less than 30 minutes of its release. Just a few hours later it got a cumulative total of 3.4 million views!
Penguin Trailer
The film goes by the tag line 'behind every story, there is a mother's story' and it is expected to revolve around crimes against women. It's first poster released last October portrayed a pregnant woman looking drenched yet filled with a passion, mostly for revenge. The storyline revolves around this series pregnant woman who's looking for her kidnapped son Ajay.
Penguin Trailer Review
Moreover, in the trailer, we see a masked psychopath killer in a very weird place, torturing kids after abducting them. So if you put pieces together, it is about this pregnant woman who finds out about this dreadful and a psychopath killer. This will show an immense battle between the two of them and it will surely get you hinged to it right from the start!
As you must've gathered by now, this is a mystery thriller. It is written and directed by Eshavar Karthic and produced by Karthik Subbaraj. It is in association with Stone Beach films and Passion Studios. It's producers are Kaarthekeyen Santhanam, Sudhan Sundaram and Jayaram, the music is by Sony.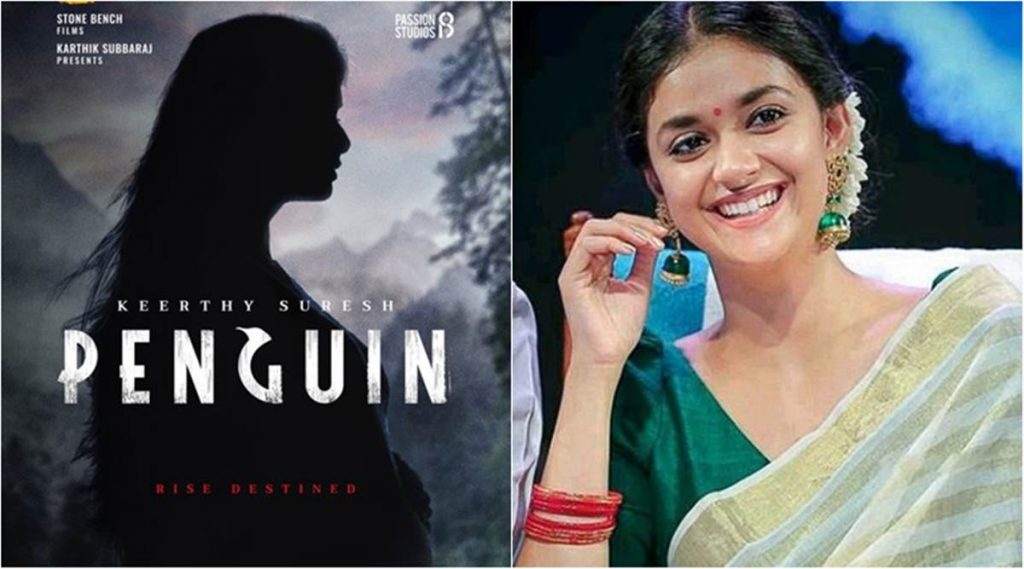 Penguin Cast
The multi-talented Keerthy Suresh recently said "Penguin has definitely been one of the most exciting and interesting projects I've worked on. As a mother, Rhythm is both gentle and caring, but also fiercely determined. She's complex but authentic, and I think that will really strike a chord with audiences. I had a wonderful time working with the incredibly talented Eashvar Karthic to bring the story to life. It will be great to see a film in Tamil, Telugu that will be appreciated by audiences around the world."
Penguin Release Date
This world television premiere will be available on the 19th of June, 2020, Friday. A lot of fans have been getting crazy over its release date and other details, but to put a rest to them, I gave you all the information you should know to join the pieces together.
In what could turn have otherwise even turned out to be a record breaking film on the big screen, it was later shifted to an OTT platform because of the contemporary Coronavirus epidemic scenario in the country looks alarming and there is no assurity yet, on how long the cinemas are going to be closed due to it. So, what came as delightful news to its fans, it chose Amazon Prime to feature it!

Subscribe to Email Updates :