Taapsee Pannu Starrer Thappad World Television Premiere on Zee Cinema; Check Time & Date: Thappad was released on 28th February 2020, which starred actress Tapsee Pannu in a lead role. The movie has done exceptionally well for itself and earned a 30 crore business at the box office.
Its audience loved this movie, and it is going to have a world television premiere on Zee Cinema HD only on Saturday, 27th June. People were waiting for this film eagerly to make a television premiere, and now it has and will be aired at 9:00 pm on Zee cinema HD only. The other roles in the movie are done by tremendously talented actors like Dia Mirza, Pavel Gulati, Nayla Grewal, and Maya Sarav with Tapsee Pannu as the film's lead.
Thappad World Television Premiere
Recently the movie was also added on the OTT platform Amazon Prime for the viewers. The Anubhav Sinha directed movie did connect to a lot of people, and hence it was appreciated by everyone who watched it.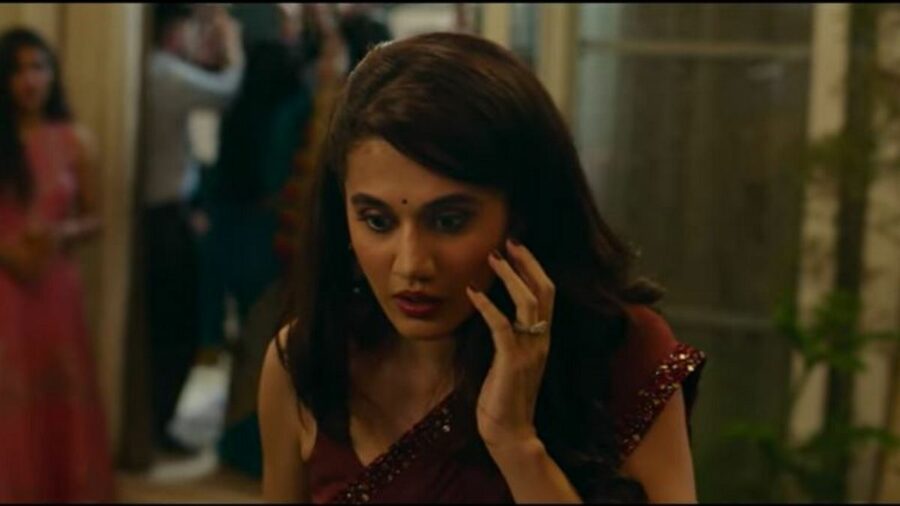 The plot of this movie is based on the life of a woman who files a case on her husband after he slaps her. This movie shows the dark truths of abuse in the film and also supports women's empowerment. Tapsee Pannu brilliantly portrays the role of a strong woman and how everything in the enfolds is something to look out for in the movie.
The storyline of the movie is sure to keep you entertained but also show you the reality of many women that go through abuse. It will open the eyes of many people and will also encourage women empowerment. This film is a must-watch and with the world television premiere on 27th June, i.e., Saturday you can watch it in the comfort of your home.

Subscribe to Email Updates :