Yes! Soon The Incredibles 2 will be removed from Netflix soon and the reason is that the film will release only on Disney owned app Disney Plus. The reports are coming that Incredibles 2 is currently set to leave Netflix on July 30th, 2020. This is your last chance to watch the movie. Check the details of the movie below.
Incredibles 2 is an American computer-animated film that made its sequel in the year 2018, and it is produced by Pixar animated studios and released by Walt Disney Pictures. It is the story of a Parr family who strives to restore the faith in the superheroes while balancing their family life.
The Incredibles 2 is Removed from Netflix?
The Incredibles first made its debut in the year 2004 with the voice the version of 1960. This movie broke many records and is still one of the best-animated movies on Netflix. The plot of the sequel being, people are losing their faith in superheroes because of all their crime-solving adventures, and this when the family decides that would not let this happen. After various speculations, the government decides to relocate the superhero world, and then the family jumps in. Mr. Incredible, the father, finds it easier to deal with his family, starts training, and so the events take place.
Incredibles 2
The plot in the second movie follows the events of the first, the Incredibles, and Frozone battle the Underminer, who has just appeared to terrorize Municiberg. Though the family stops one thing from happening, they can't stop the other. The various other events that unfold in the sequel are worth the watch.
Incredibles 2 Cast
Even for the sequel, the main cast remains the same. The only change in the sequel is the voice change of "Dash Parr," which was initially done by Spencer Fox and is now replaced by younger newcomer Huckleberry Milner. The character's voices over are done by the following: Craig T Nelson, Holly Hunter, Sarah Vowell, Janson Lee, Samuel L Jackson, and Elizabeth Pena.
The movie Incredibles 2 was released on the 5th June 2018 and has earned over 1.2 billion dollars by its release all over the world, which also makes the fourth grossing animated film in 2018. The film was also nominated for Best Animated film at the 76 Golden Globe Award. This movie also received immense recognition for its animation skills, writing, and music.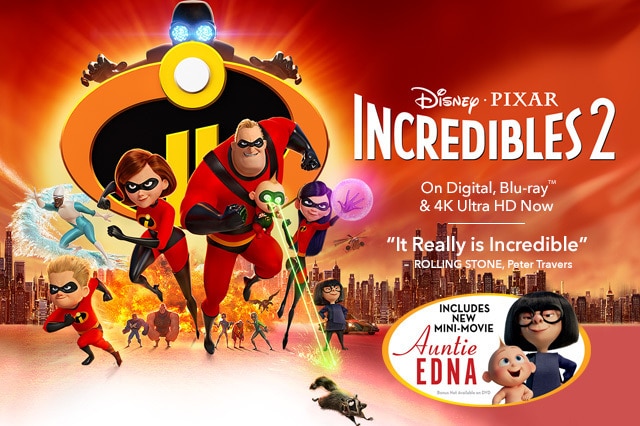 This movie is a light watch over the weekends with family and friends. The light comedy and voiceover will grab your attention and is also a delight to the younger family members. This movie is available on the OTT platform Netflix along with the first release.
Along with this, there are a few animated movies that are an excellent light-hearted watch after you've binged these two incredible movies. Give these animated movies a try, and they are sure much entertaining or hilarious as they seem to be!

Subscribe to Email Updates :