The King's Man New Trailer 2020 Released; Watch Trailer & Details Here: The King's Man movies brand new trailer is released today. This movie is a prequel film in the Kingsman franchise, which is directed by Matthew Vaughn. 20th-Century Fox found a new franchise to mine with kingsman, before the purchase by Disney. Kingsman, "The Secret Services," helmed by Matthew Vaughn that starred Taron Egerton, hit the theatres in 2015, leading to exceptional success both critically and financially.
The sequel The kingsman golden circle arrived two years later and wasn't received well, but it didn't stop the makers form adding in more to the franchise. Before entering the kingsman trilogy, the next entry in the franchise will be a prequel with a detailing of the origins of the kingsman.
The King's Man 2020 Trailer
This prequel will follow a new character named Conrad that is played by Harris Dickinson and is set in the world war one region. The supporting cast includes actors like Djimon Hounsou, Gemma Arterton, Stanley Tucci, Daniel Brühl, and Aaron Taylor-Johnson.
"We are the first independent intelligence agency."

Watch the brand-new trailer for #TheKingsMan, in theaters September 18, 2020. pic.twitter.com/nVOIcbBb3v

— The King's Man (@KingsmanMovie) June 21, 2020
People who were interested in watching the prequel previously were disappointed when Disney announced that the release is delayed by seven months. But now the movie is said to be released in September, and it is nearing day by day.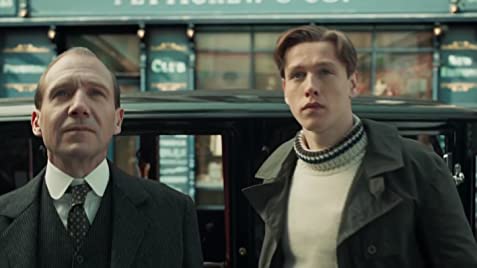 The King's Man will be in theatres for about three months, and the team announced the release of its new trailer via twitter. The team made use of twitter's new Voice tweet feature and has Ralph Fiennes, who plays Duke of oxford in the movies record a coded message and later uploaded a transcript that says, "Watch the brand new trailer for The King's Man tomorrow."
Fans can't keep a hold on their excitement for the new trailer releasing tomorrow and certainly not for the movie as it is going to release in the near September.

Subscribe to Email Updates :