In this article, we are going to cover everything about the Made in America Tour 2022, tickets, speakers, and more.
So, without any further ado, let's get started –
The Made in America Tour Schedule, Tickets, and more
Turning Point USA, a leading non-profit organization, has recently announced its first cross-country movement, the "Made in America Tour." This movement will focus mainly on High School students and will educate and empower them to bring into practice their patriotic values and face the left-wing pressure.
What is The Made in America Tour?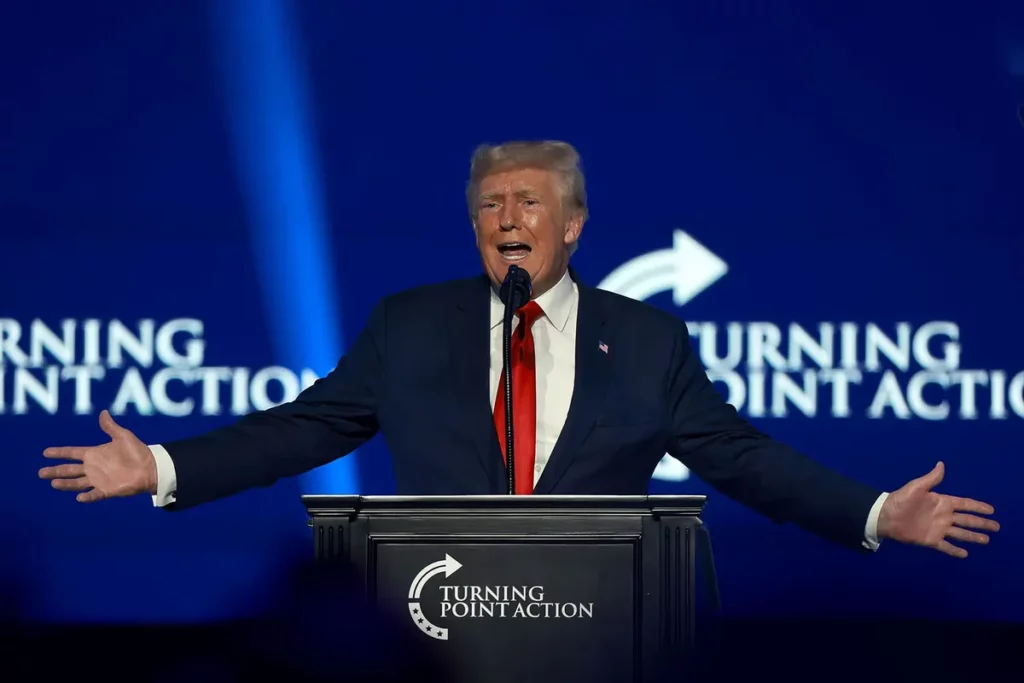 According to TPUSA, ever since the left came into power, it has flooded American society with false narratives such as Critical Race Theory, The 1619 Project, gender theory, socialism and communism, climate alarmism, and more which are endangering American civilization.
The Made in America Tour will confront these ideas by visiting high school campuses from coast to coast With TPUSA host Benny Johnson. The main aim of the program is to encourage conservative students to stand up for their principles in the face of leftist pressure that is present in the classroom, on the field, or anywhere else that students are exposed to the Culture War.
The Made in America Tour will be the first line of defense for thousands of conservative students against teachers and coaches who feed destructive left-wing propaganda about America to fellow citizens and these young minds.
American political columnist Benny Johnson is the delight of younger audiences as he frequently participates in larger-than-life activities. He has established himself as a stage regular at Turning Point's youth outreach programs and has gained popularity due to his distinct sense of comedy and wit, whether in front of or behind the camera.
The Made in America Tour schedule 2022
INDIANOLA HIGH SCHOOL, Des Moines, IA, on SEP 19

NOLENSVILLE HIGH SCHOOL, Nolensville, TN, SEP 21

BARRON COLLIER HIGH SCHOOL, Naples, FL, SEP 27

YORBA LINDA HIGH SCHOOL, Yorba Linda, CA, SEP 29
Doors will open at 6:00 pm. Therefore, we recommend arriving early to ensure seating as this event is available on a first-come, first-served basis.
Only ticketed guests will get an entry, and students will have priority access.
Steps to book tickets for the Made in America Tour
You can register for only one ticket per person. Besides that, students have to show their student ID, while non-students need to show valid ID proof to enter the venue.
You can follow the below-mentioned steps to book your tickets for the Made in America Tour –
Visit www.tpusa.com.

Fill in your personal information, such as email, contact number, and more, in the space provided.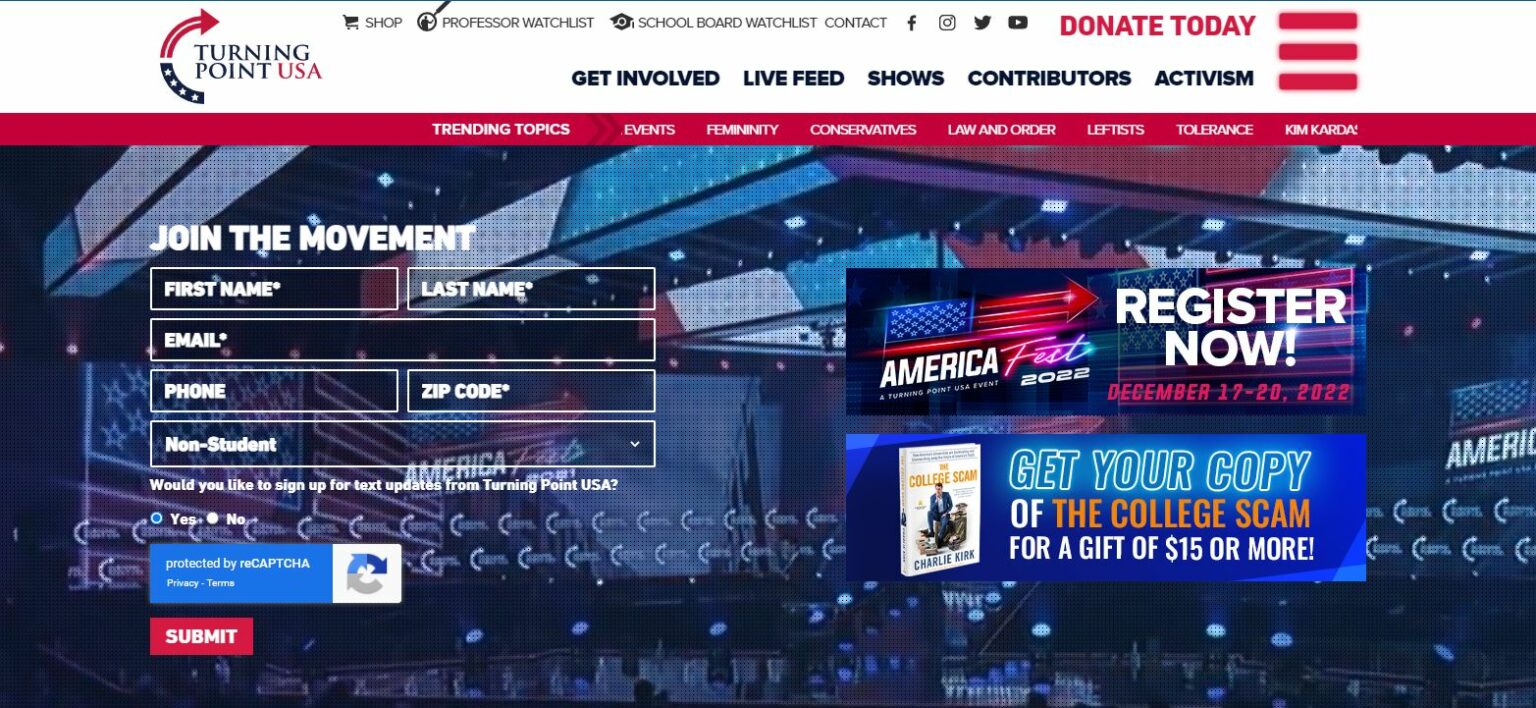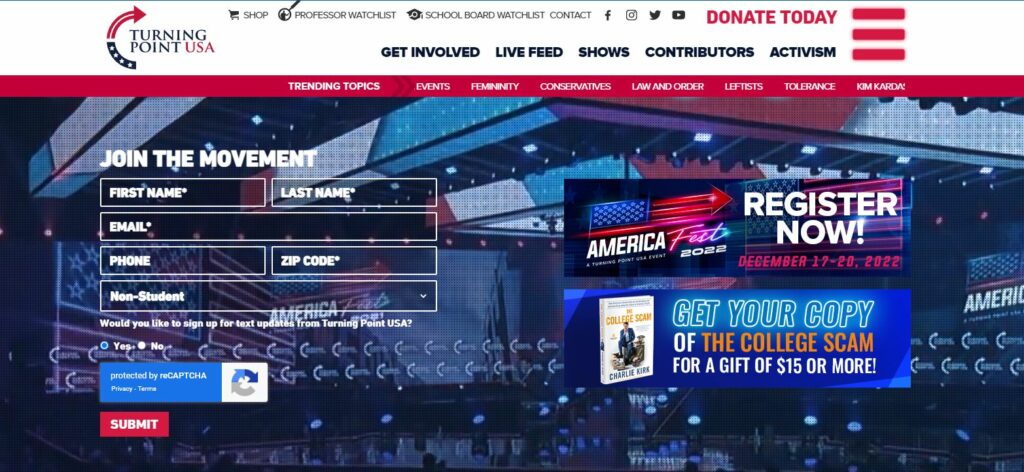 Fill in the number of tickets that you want to register for.

Click Register.

You will receive a confirmation SMS on your phone. It is an essential step to book your tickets.
Make payment.
That's it. This is how you can easily book your tickets for the Made in America Tour.
Who is going to Speak at the Made in America Rally?
Benny Johnson, a TPUSA contributor and the host of the web series Benny on the Block, will visit the above-mentioned TPUSA high school student as part of the Made in America High School Tour.
Know Benny Johnson
Benny Johnson is a man who holds numerous professional titles. The Benny Report, his self-titled program, is hosted by him on Newsmax TV. Before this, he had positions at Buzzfeed, TheBlaze, National Review's digital director, and International Journal Review as creative director and editor of viral politics.
For years, Benny has used the web to reach an expanding audience, bringing his passion for the particular media culture to every location. Now, he is the Chief Creative Officer of TPUSA.

Subscribe to Email Updates :