Netflix's The Old Guard Release Date, Cast, Spoilers: The old Guard is an American superhero film which is directed by Gina Prince-Bythewood. This film is based on a graphic book which has the same name and will feature brilliant actors of what we've seen from the trailer, let's get to know more.
The plot for the Movie, The Old Guard! The story will mainly focus on a group of mercenaries who are Old century immortals who can heal from any wounds. However, they are forced to alone, and they have to avoid any contact or relationship to protect their sole secret. They soon realize that another immortal has awakened, and they have to get to her before anyone else. As they realize someone is onto their secret and they will have to fight to save their secret.
Netflix's The Old Guard
The new enemy might get to know how to manipulate their powers and hold over them, that's why they have to fight to protect themselves from this new enemy. How will they manage to do that, and how powerful will be the enemy is something that they movie will uncover.
Netflix's The Old Guard Cast
-Charlize Theron as Andy / Andromache of Scythia
-Kiki Layne as Nile freeman
-Matthias Schoenaerts as Booker/ Sebastian le livre
-Marwan Kenzari as Joe/ Yusuf Al-Kaysani
-Luca Marinelli as Nicky/ Nicolo di Genova
-Chiwetel Ejiofor as Copley
-Harry Melling as Merrick
-Veronica Ngo as Quynh
-Anamaria Marinca as Dr. Meta Kozak
-Joey Ansah as Keane
This is the lead cast of the movie; we expect to see some more supporting actors.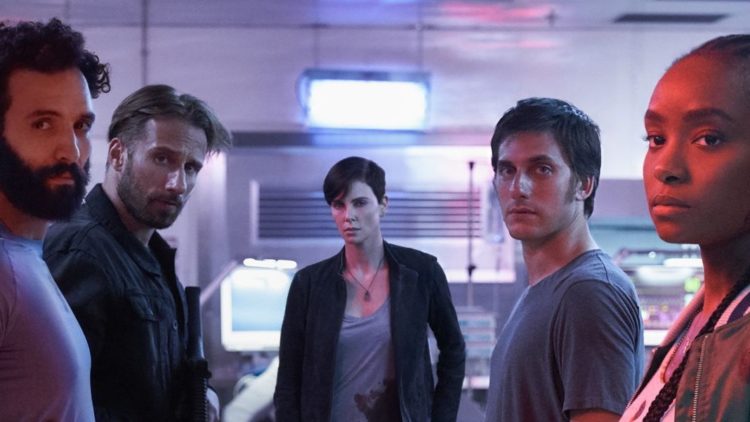 Netflix's The Old Guard Release Date
The movie is set to release on the 10th of July 2020 on Netflix.
And with the trailer that was released for the audience, the expectations are reaching the sky. The trailer looks like the audience is in a treat for a power-packed drama and how the characters make an exciting show with their performances. Watch the trailer, and you will know what we are talking about and why it will be an impressive watch, we're sure your expectations will increase.
10th of July will be a good day for people interested in watching dramas that include a good fight and enjoy watching performances that send a chill down the spine. With such shows, Netflix is undoubtedly making an effort to improve the content that the audience consumes of the OTT platforms and is setting higher expectations of what to expect next. And the upcoming movie "The Old Guard" will we worth the watch and it does look promising, no doubt.

Subscribe to Email Updates :