The Order Season 3 Release Date, Plot, & Cast: This series is about a fellow student at the prestigious Belgrave University who navigates to the world of magic and gets torn between mystical secret society and an organization of good werewolves.
This popular series follows the adventure of the lead character who navigates into the world of magic known as the Hermetic Order of the Blue Rose and the organization of noble werewolves known as the Knights of Saint Christopher.
The Order Season 3 Release Date
However, Netflix is yet to announce the official release date of Order season 3 and has raised the expectations to a high level at the end of season 2. At the end of season 2, characters undergo a lot of tragedy. Like Gabrielle Dupres becomes the new champion for Midnight, Vera Stone loses her magical powers, and Alyssa Drake is murdered. All this leads to an open-end leads to an important point when season 3 appears.
We can have an expectation from season 3 that Lilith Bathory might get her transformation into a demon. For a completely new territory to the show, we are waiting to see what's in store for Lilith.
All the main characters are expected to show up in season 3 as well; after the surprise death of Alyssa's end, we are uncertain about the return of Sarah Grey in this season. Season 3 may also add up a few new characters to the leading roles.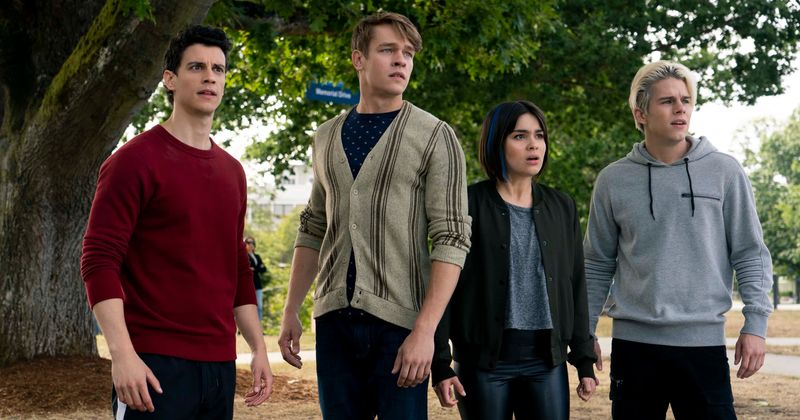 The Order Season 3 Cast
Jack Morton (Jake Manley), Alyssa Drake (Sarah Grey), Vera Stone (Katharine Isabelle), Lilith Bathory (Devery Jacobs), Randall Carpio (Adam DiMarco), Nicole (Anesha Bailey), Gabrielle Dupres (Louriza Tronco) and Hamish Duke (Thomas Elms).
If you are interested in the world of fantasy creatures and stories, this series is for you. Do watch it for a venture in the werewolf territory and a thrilling experience.

Subscribe to Email Updates :