While data indicates that the country's elections have fared badly to other democracies in previous years, it is unclear how the election integrity had been put at stake and blundering of USA elections happened. More and more talks and events need to be held to completely uncover the 2020 election fraud.
The Reckoning event is one such event that is going to take place soon, in this article, we are going to provide you with all the necessary information about the event so that you don't miss out on anything. Make sure you read this article till the end.
What Is the Kansas Reckoning Event?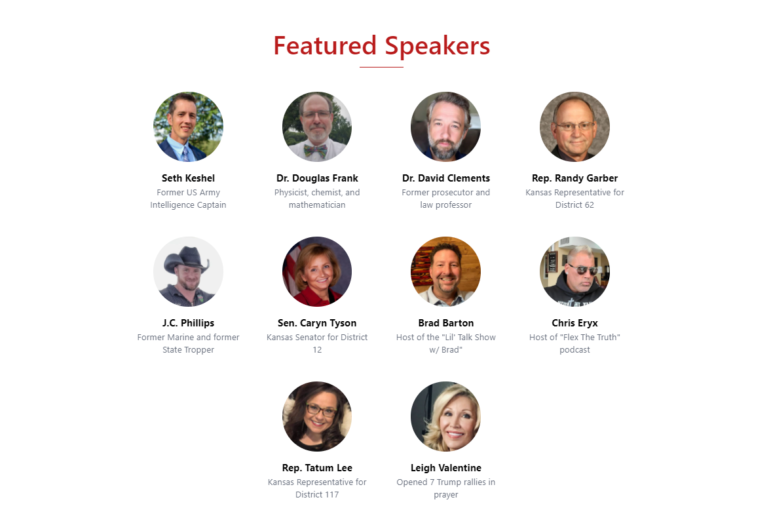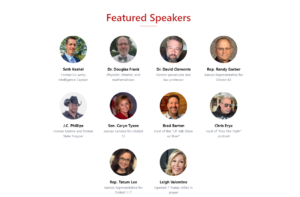 Kansas Reckoning event is where multiple speakers are brought upon by the demand of people and they are going to tell us about the importance of Kansas Patriots Standing Up for Election Integrity.
There are many ways in which election integrity may be jeopardized. Election results may be tallied or reported inaccurately. Human errors or a lack of proper supervision may also lead to inaccuracies. If fraudulent voting occurs, such as multiple voting, illegal voting, and so on, vote tallies may be tampered with. The Reckoning event aims to cover all the issues related to election integrity.
These speakers have successful careers in many of their respective fields.
The names of the speakers are given below:
Seth Keshel (Former US Army Intelligence Captain)
Douglas Frank (Physicist, Chemist, and Mathematician)
David Clements (Former prosecutor and law professor)
Randy Garber (Kansas Representative for District 62)
C. Phillips (Former Marine and former State Tropper)
Caryn Tyson (Kansas Senator for District 12)
Brad Barton (Host of the "Lil' Talk Show w/ Brad")
Chris Eryx (Host of "Flex of Truth" podcast)
Tatum Lee (Kansas Representative for District 117)
Leigh Valentine (Opened 7 Trump rallies in prayer)
As a result, an event will be planned in Kansas to support the Kansas Patriots Standing Up for Election Integrity. This event will be hosted by well-known individuals who will speak on the subject at hand.
How To Buy The Reckoning Event Kansas Tickets?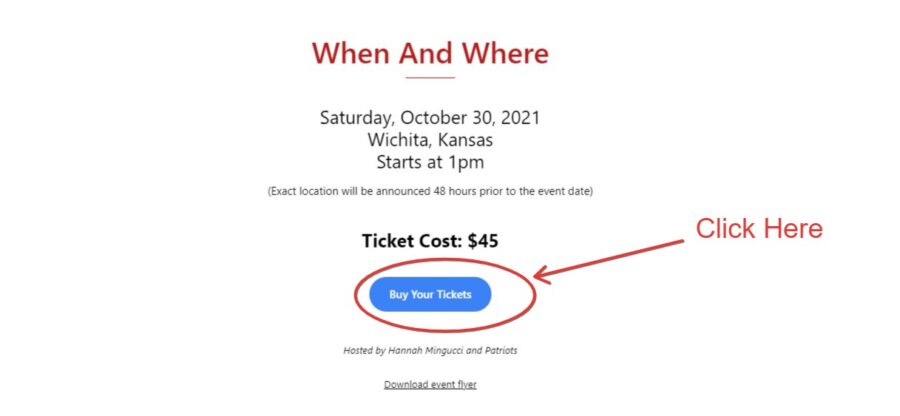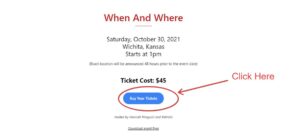 On Saturday, October 30, 2021, the event will take place in Wichita, Kansas. The show starts at 1 p.m., and tickets are $45. The exact location of the event will be revealed 48 hours prior to the event.
The tickets to the event can be purchased through the event's official website (Kansasreckoning.com), from where you will be redirected to a page to enter all the necessary details and pay the fee of $45 to get the tickets.
How To Stream The Reckoning Event?
As of now, there is no information available on how to stream The Reckoning event, it is expected that the event will be completely offline and since the event is ticketed, there will be no free live stream option available for the viewers. Any update on The Reckoning Event Kansas live streaming will be shared with the readers of World-wire.com at the earliest.

Subscribe to Email Updates :