J&K Srinagar: Three Terrorists are Gunned Down, Search Operation is ongoing: The security officials and forces have successfully gunned down three terrorists in Jammu and Kashmir's Srinagar city's Zadibal area where they've been on an encounter since the early hours of Sunday, 21st June, 2020. 
Using the #ZadibalEncounterUpdate, the Kashmir Zonal Police tweeted confirming the killing of the third terrorist involved in the encounter. They said that they'll keep updating everyone with further details. 
Three Terrorists are Gunned Down
Following the intel that was received about the presence of extremist terrorists in the Zadibal and Zoonimar Pozwalpura localities of Srinagar, the security forces reacted by launching search operations and cordoning the area. They further were successful in trapping these three terrorists by surprising them. Mobile internet services were stopped in the capital furthermore. Police further claimed that they brought the parents of these terrorists at the encounter site to force them to surrender but they refused to do so.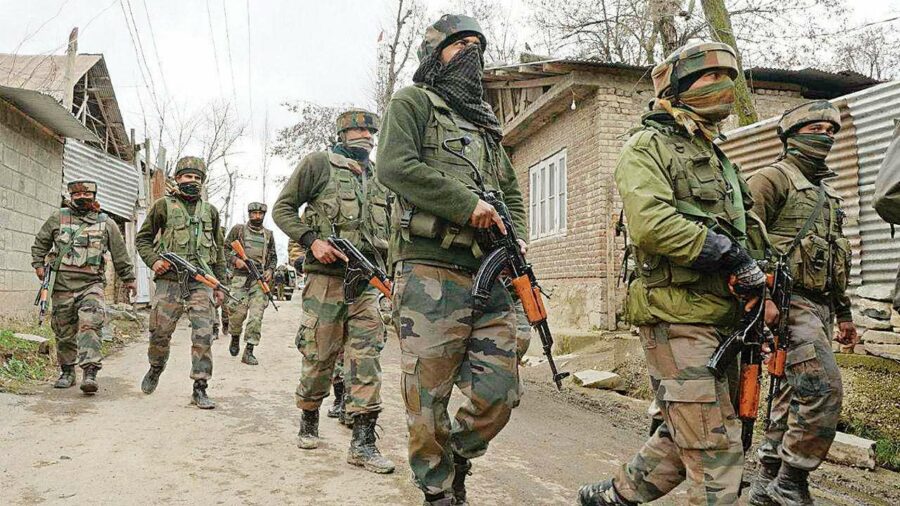 Inspector Vijay Kumar, general of Kashmir Police said to ANI that through their sources, they identified these terrorists and after that they took their parents at the encounter site to plead them to surrender, but they refused to relent. He further on claimed that two out of them were active since 2019 whereas one was involved in the attack on the BSF last month. This apparently has been the second encounter in the Srinagar district in just over a month.
In May, security forces were successfully able to gun down terrorists of Hizbul Mujahideen. It also includes the son of an infamous Kashmir Separatist leader try to get off the hook at Nawa Kadal locality of Srinagar. This 12 hour encounter also blazed off a dozens of houses through the blaze that erupted from the horrendous exchange of fires on either side. Three CrPF Jawans and a police official was brutally injured in the encounter. 

Subscribe to Email Updates :