Amitabh Bachchan has acted in many memorable films. It is a complicated task to choose ten of them. I have tried it anyway, so here are the. 
Top 10 biggest commercial hits of Amitabh Bachchan that can be watched,
over and over, you can also seek online.
Zanjeer (1973)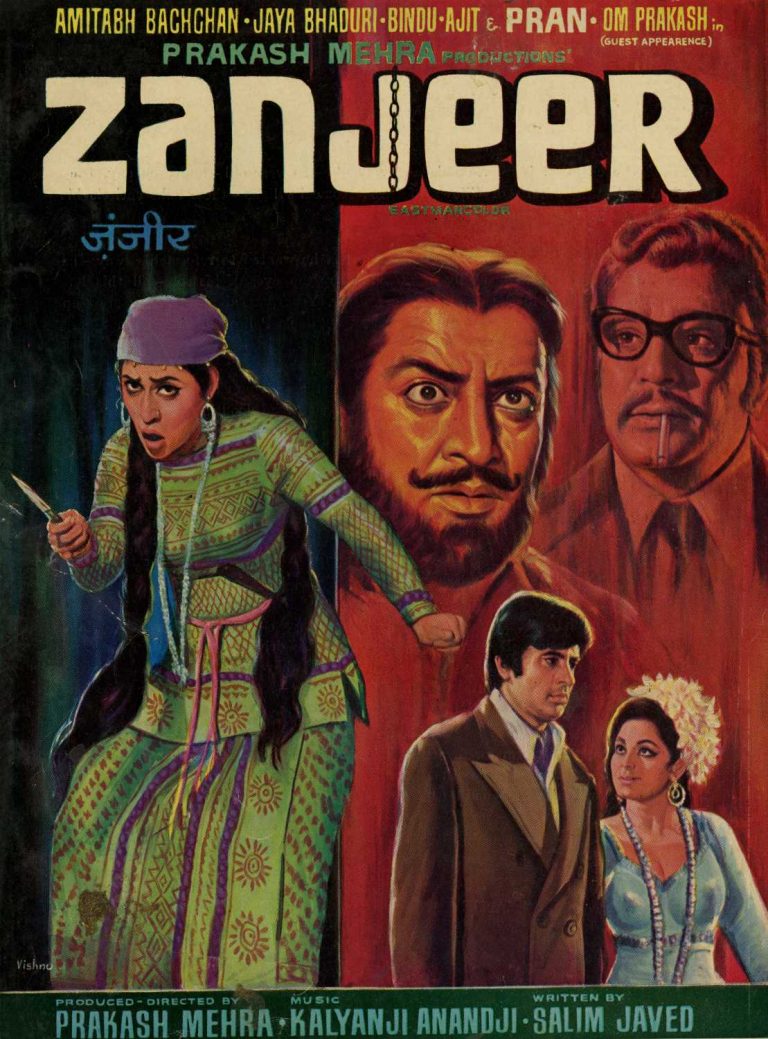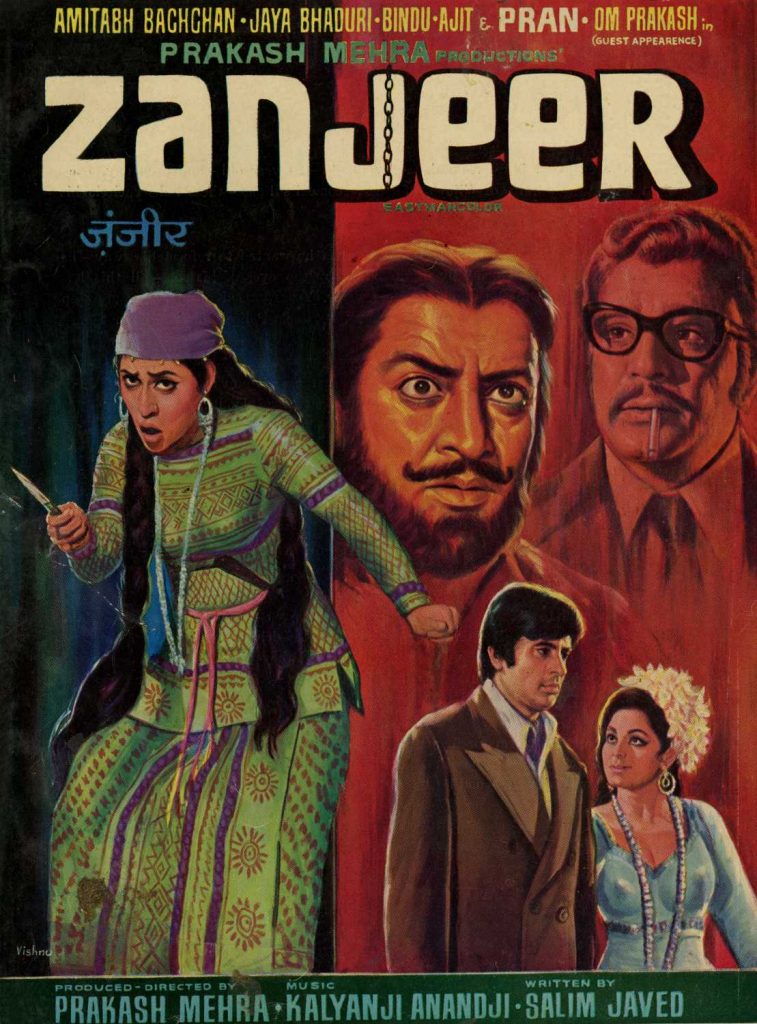 Director: Prakash Mehra Artists: Amitabh Bachchan, Jaya Bachchan, Pran, Omprakash, Ajit, Bindu, Iftekhar Hit songs: * Yaari hai Imaan Mera yaar meri Zindagi *
ACP Vijay Khanna, an honest and strict police officer, tries to eradicate corruption in society.  With the help of his girlfriend and friend, he also retaliates years later against the man who killed his parents.
What is so special about this film
Prakash Mehra chose Amitabh when the legendary heroes refused to do this film.  When Amitabh gave the first shot with Pran, Pran took Mehra to the corner and said that this boy would become a superstar. 
The foundation of Angry Man was derived from 'Zanjeer' itself. The producers-directors redeemed Amitabh's attitude for a long time.
Deewar (1975)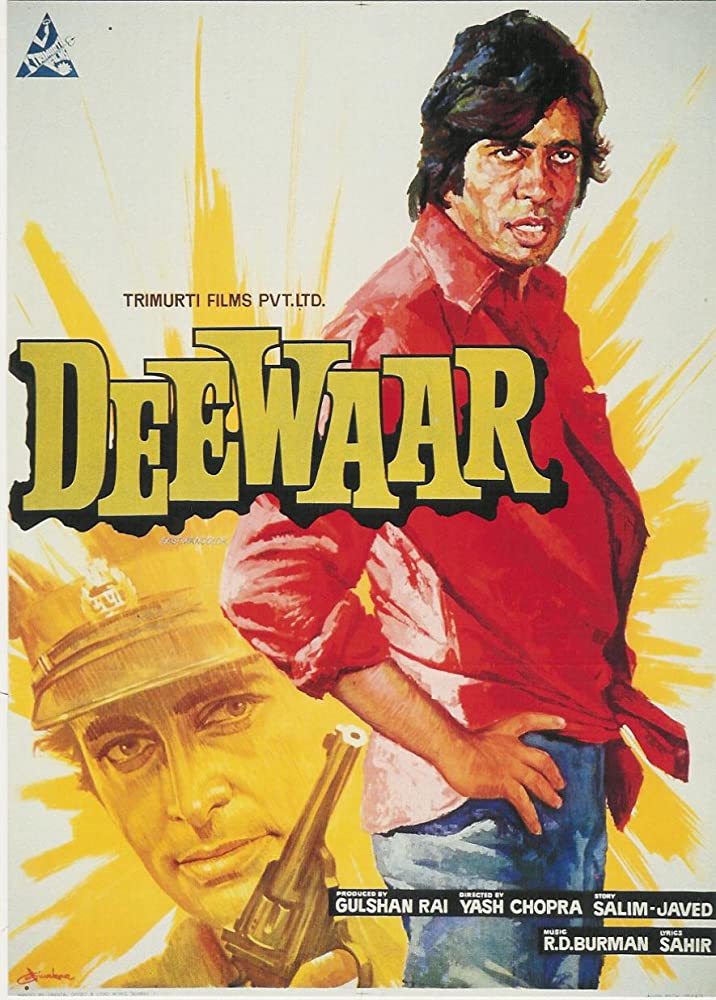 Director: Yash Chopra Artists: Amitabh Bachchan, Shashi Kapoor, Neetu Singh, Parveen Bobby, Nirupa Roy, Satyen Kappu, Iftekhar, Madanpuri
Vijay becomes a criminal due to his past. His brother Ravi is an honest police officer. The wall between the two stands when Ravi comes to know about Vijay's crime, and he is tasked to capture Vijay.
What is so special about this film
Hero did not like to play negative roles at that time. The Deewar had Amitabh's character with a gray shade.  He chooses the world of crime more than his honest and ideal brother. Unhappy with his move, his mother also leaves him. 
Despite being a negative role, Amitabh garners viewers' sympathy. Being angry at God and dying on his mother's lap on the steps of the temple, is one of the best scenes in Hindi films. Many believe that Big B has done his career-best in the Deewar.
Sholay (1975)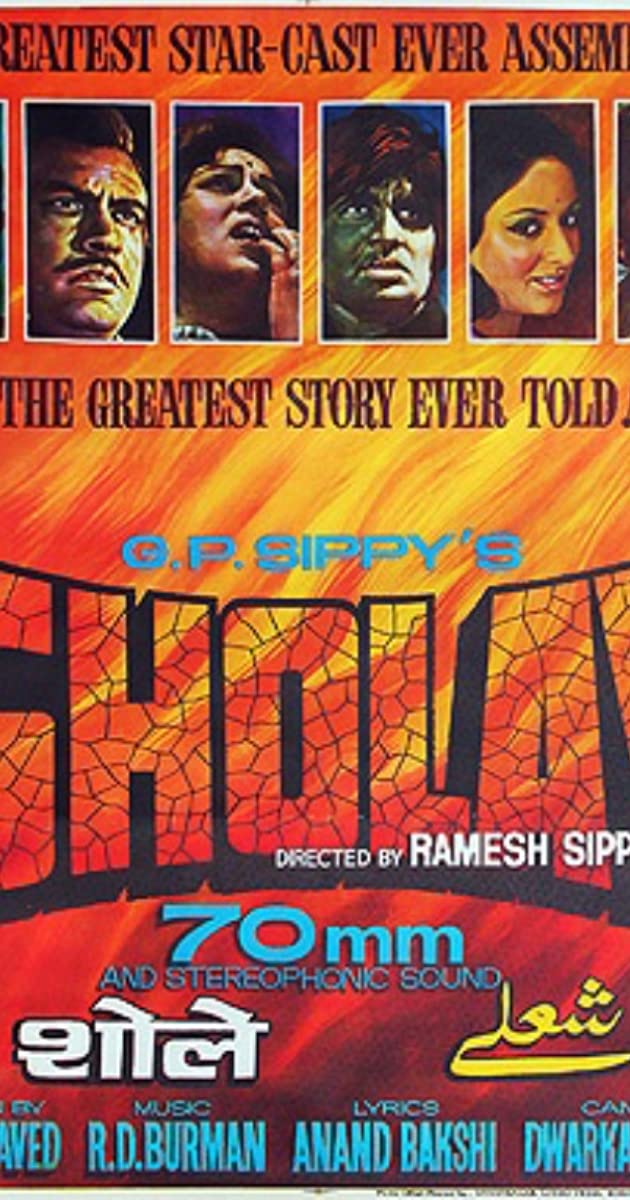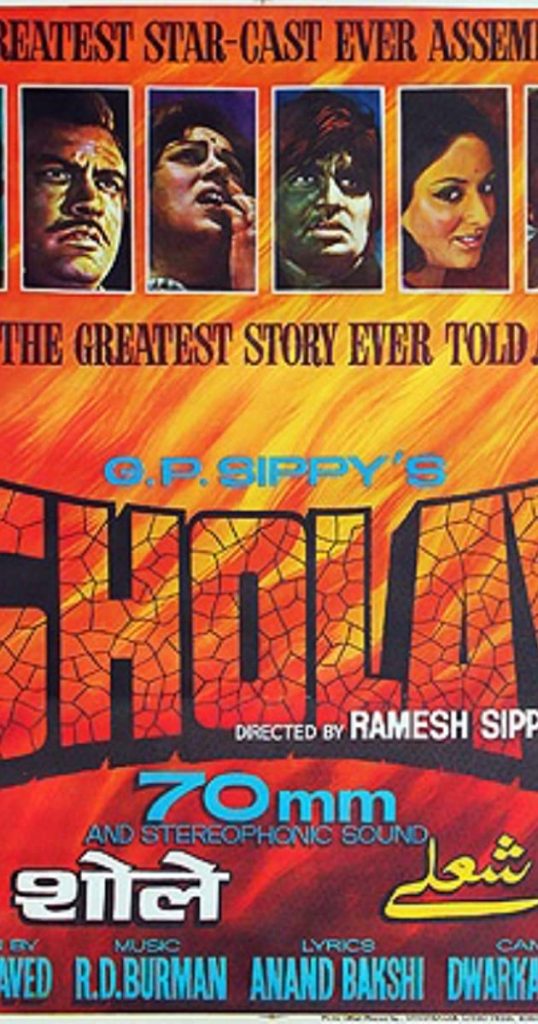 Director: Ramesh Sippy Artists: Dharmendra, Amitabh Bachchan, Sanjeev Kumar, Jaya Bachchan, Hema Malini, Amjad Khan Hit Songs: * Ye Dosti * Mehbooba Mehbooba * Jab Tak Hai Jaan * 
Two insignificant thieves, Jai and Viru, are tasked by the X police officer to avenge him with a criminal, Gabbar Singh. 
This criminal is in awe of the village. How Jai and Veeru catch Gabbar Singh is shown in the film with a temper of drama, romance, comedy, emotion, and action.
What so special about this film
'Sholay', one of the most successful Hindi film films, had a terrific pairing of Jai and Viru.  Amitabh Bachchan made many scenes memorable outwardly by speaking through his eyes and facial expressions. 
In the film, his romance with Jaya Bachchan was revealed only through silence. When Jai put his life to catch Gabbar, tears came out of the eyes of the people in the theater. 
Why did Jay got killed in the film? 
This question still touches people's hearts—one of the most successful films of India, which made many records. Little by little, the character became popular, and the film's dialogues echoed.
Amar Akbar Anthony (1977)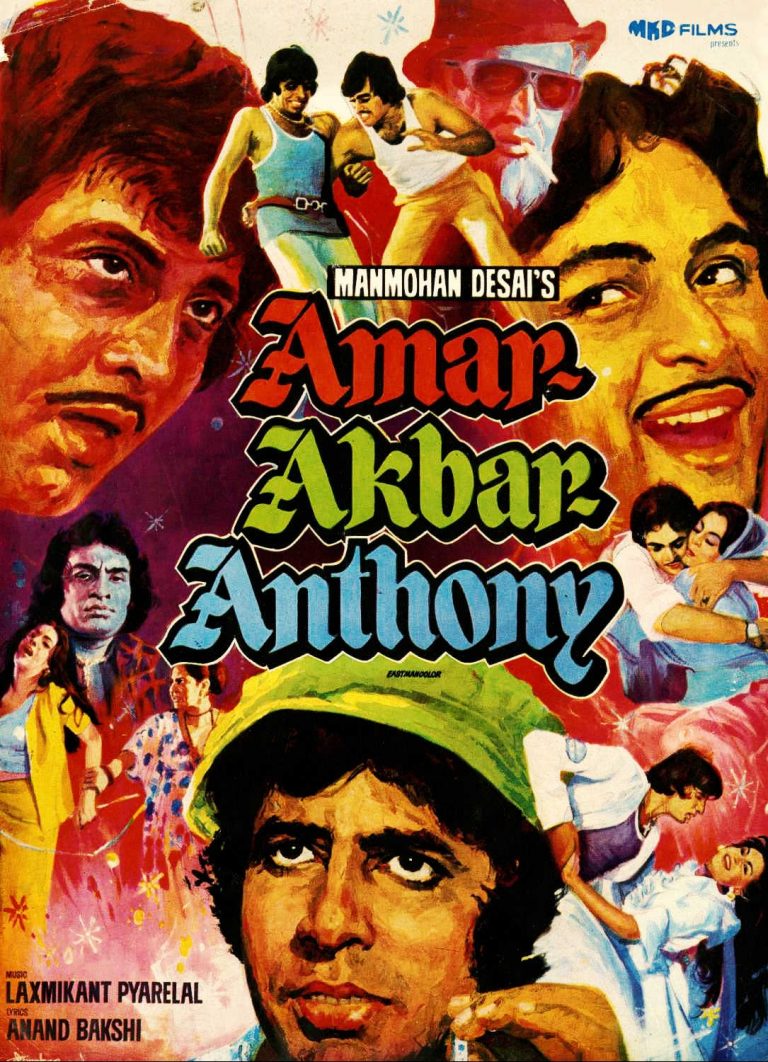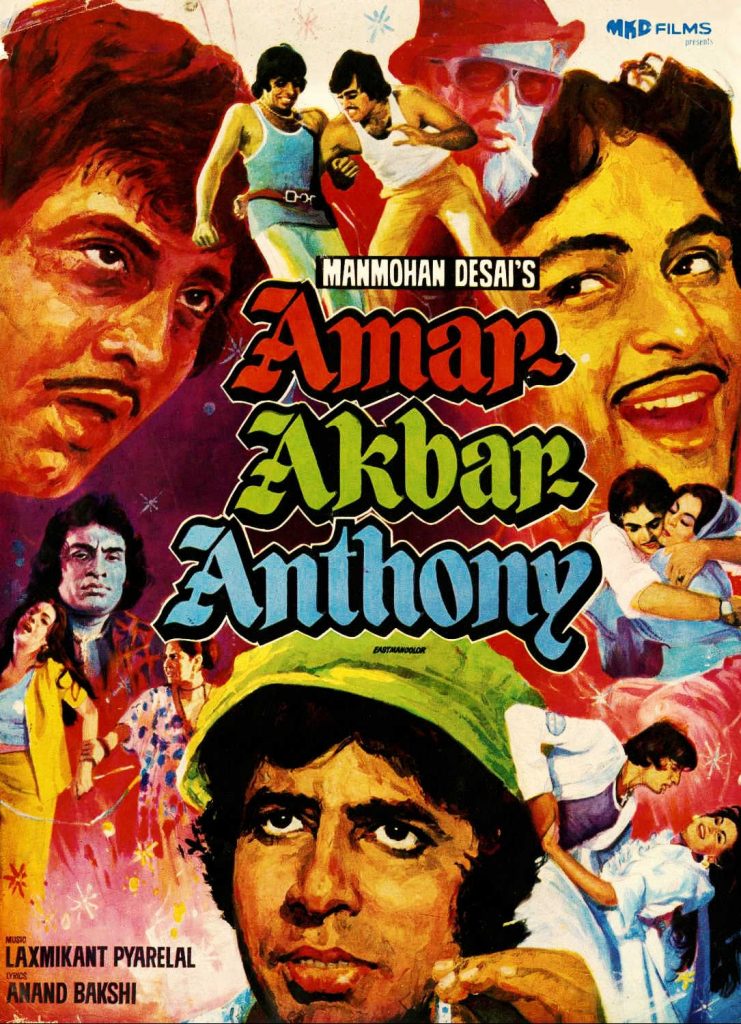 Director: Manmohan Desai Artists: Amitabh Bachchan, Vinod Khanna, Rishi Kapoor, Parveen Babi, Shabana Azmi, Neetu Singh, Nirupa Roy, Pran, Ranjith, Jeevan Hit Songs: * Amar Akbar Anthony * Humko Tumse Ho Gaya Pyaar * Parda Hai Parda * Shirdi Wale Sai Baba
Three brothers get separated in childhood. They are raised in different religious families. After growing up, they meet and take revenge on those who separated them.
What is so special about this film
Amitabh, as Anthony has been cast in Amar Akbar Anthony, one of Manmohan Desai's typical masala films.  In this film, he also punted and performed all the actions that happen in Desai's films. 
Amitabh alone roared at the audience a lot while talking frivolously. This was a period when Amitabh could do anything on the screen, and the audience did not argue. 
It is considered one of the best commercial films in India.
Agneepath (1990)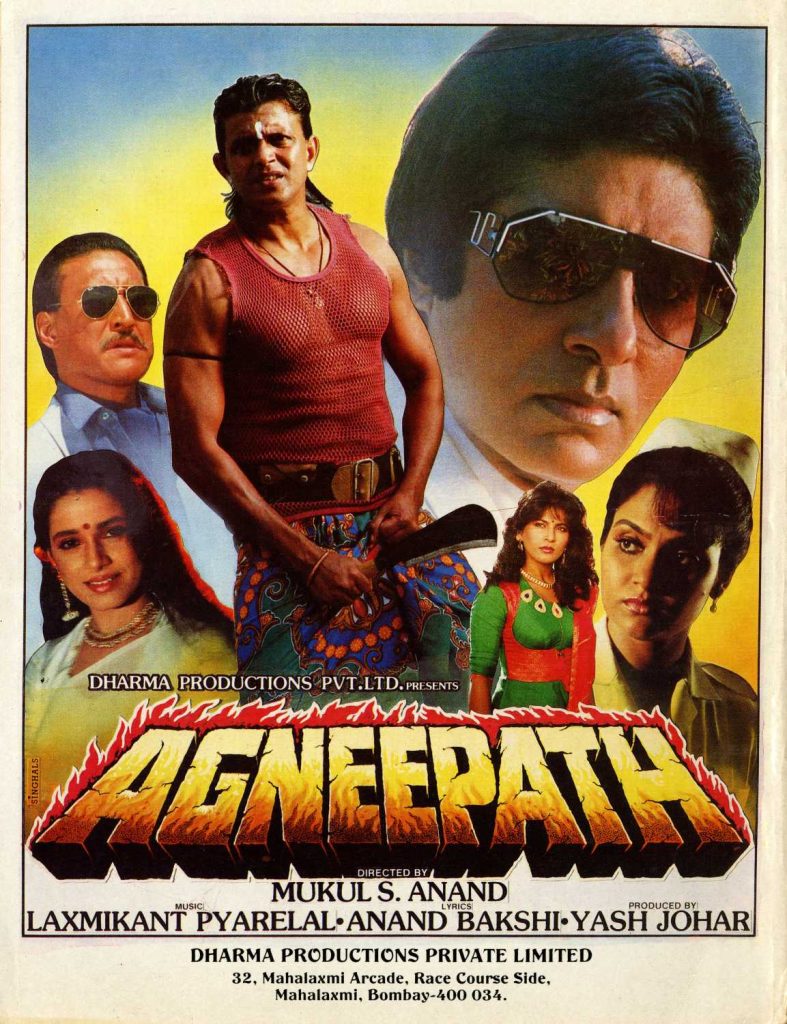 Director: Mukul S. happiness Artists: Amitabh Bachchan, Madhavi, Mithun Chakraborty, Danny, Neelam Kothari, Rohini Hattangadi, Alok Nath
Vijay wants to avenge Kancha, who murdered her father years ago. Vijay chooses the path of crime and reaches Kancha, but for this, he has to bear the wrath of his mother.
What is so special about this film
Agneepath was a failure at the box office but was widely seen on TV. This film is still remembered today due to Amitabh's memorable performance. 
Amitabh changed his acting style for this film. He spoke by changing his voice. However, this experiment was not liked by the fans and was considered to be the main reason for the film's failure. 
Later, Amitabh dubbed his dialogues in the same manner as they are liked, but by then, it was late. Wearing a white suit and wearing a red tika, Amitabh ignited his character. 
Amitabh also received the National Award for Best Actor for his performance in the film.
Shakti (1982)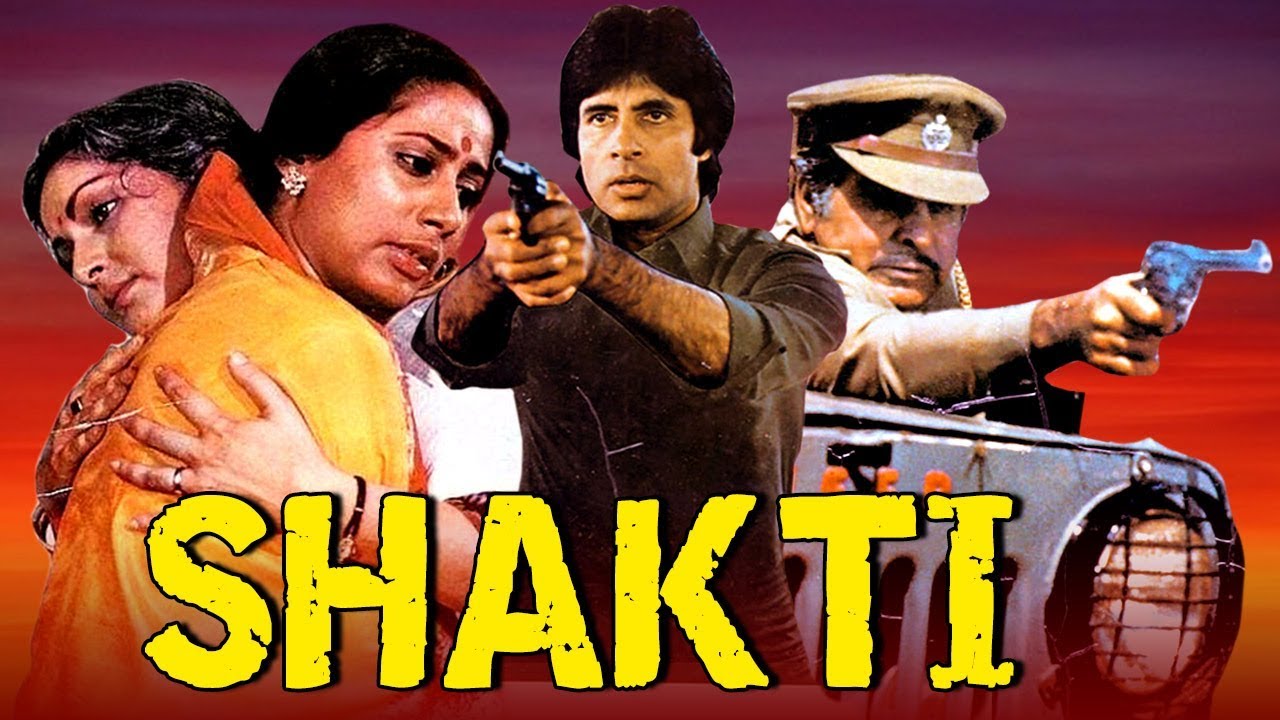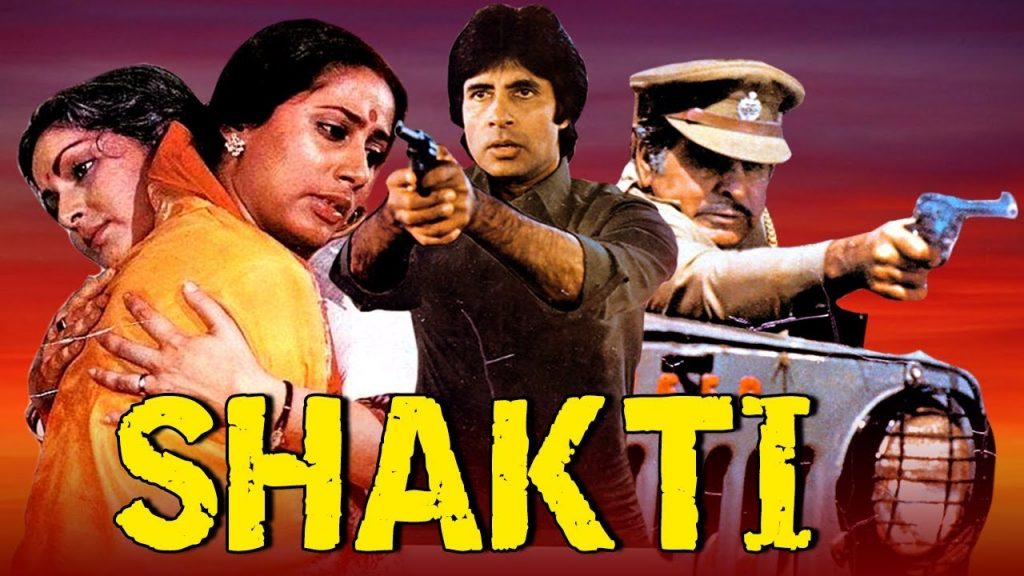 Director: Ramesh Sippy Artists: Dilip Kumar, Amitabh Bachchan, Rakhi, Smita Patil, Amrish Puri, Kulbhushan Kharbanda
A gangster is kidnapped by honest police officer Ashwini's son Vijay. He has a condition for release that Ashwini refuses to obey. This reduces Vijay's love for his father. He goes on the path of crime and there is a conflict between father and son.
What is so special about this film
This rare opportunity to see two Bollywood actors together. His ideal hero was Dilip Kumar in front of Amitabh himself.  Amitabh put all the gunpowder of his actions toward playing this role. Amitabh himself admitted that acting in front of Dilip Sahab was not easy. 
They had to give retakes many times. Who performed best? The debate continues
Black (2005)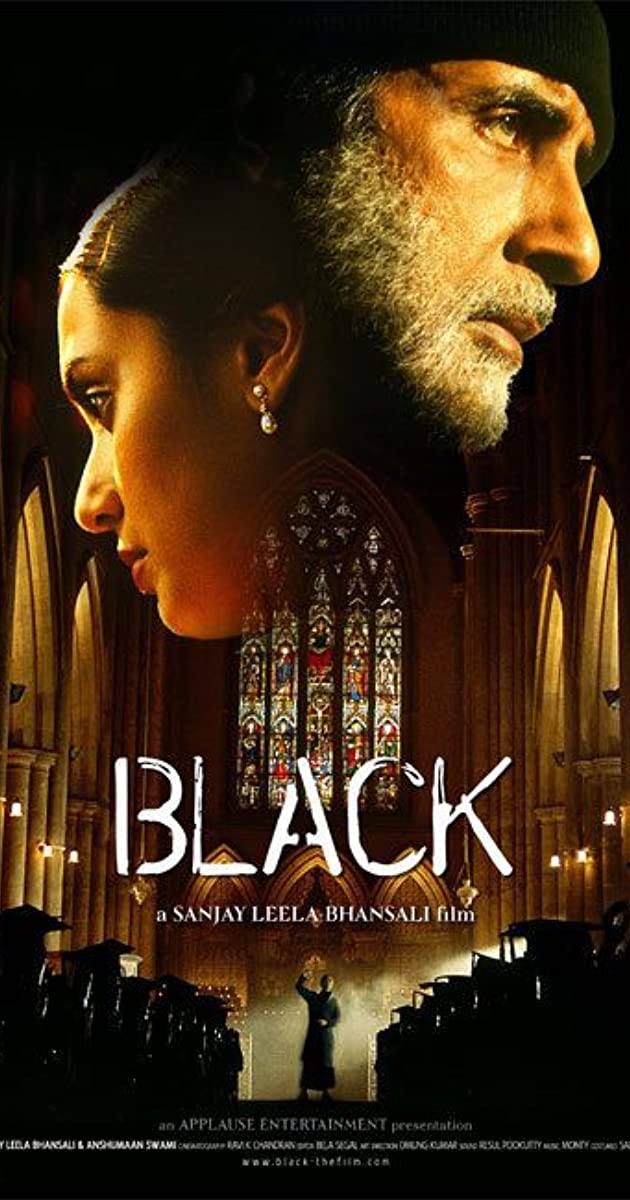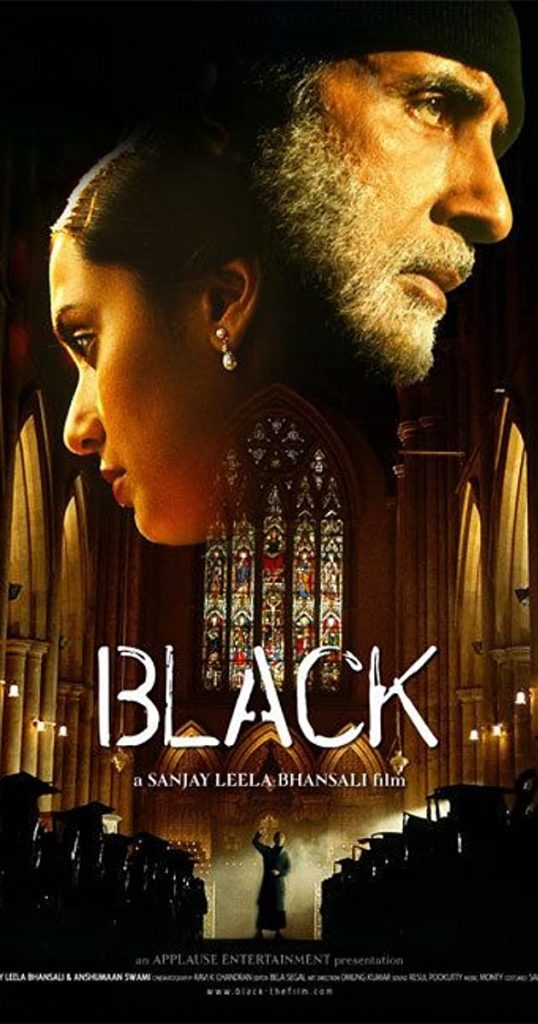 Director: Sanjay Leela Bhansali Artists: Amitabh Bachchan, Rani Mukherjee, Ayesha Kapoor, Shernaz Patel, Dhritaman Chatterjee, Nandana Sen
Debraj, a stubborn teacher, helps her in developing the abilities of a blind and deaf girl, Michelle.  Many times he fights because of Mitchell's behavior and not being able to learn, but does not leave the field.
What is so special about this film
Amitabh feels that he has touched the pinnacle of his acting by playing the role of Debraj Sahay. He is proud of this film.  A strict teacher devotes everything to his student. After watching this film, he seems to have endless possibilities as an actor. 
Only he could put Debraj Sahay on the screen.
Paa (2009)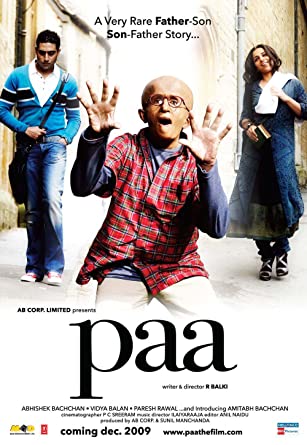 Director: R. Balki Artists: Amitabh Bachchan, Vidya Balan, Abhishek Bachchan, Paresh Rawal Hit songs: * Mudi Mudi Ittefaq Se * Gum Sum Gum
The 12-year-old Auro, who is suffering from the rare disease progeria, is raised by his mother.  Auro wants to know about his father, but Vidya hides this from him. Auro finds out about his father and spends time with them.
What is so special about this film
In Pa, Big B played the role of a 12-year-old boy who is suffering from progeria. At such a young age, he is like a 70-year-old. Amitabh's makeup was done in such a way that it was difficult to identify him. 
Big B did a fantastic job. He was like a 12-year-old child, but his body was 70 years old. It was not easy to adjust, but Big B is made for such a challenging role. 
There were many awards for outstanding performance, including the National Award for Best Actor. The unique thing is that Amitabh's father was played by his son Abhishek Bachchan.
Piku (2015)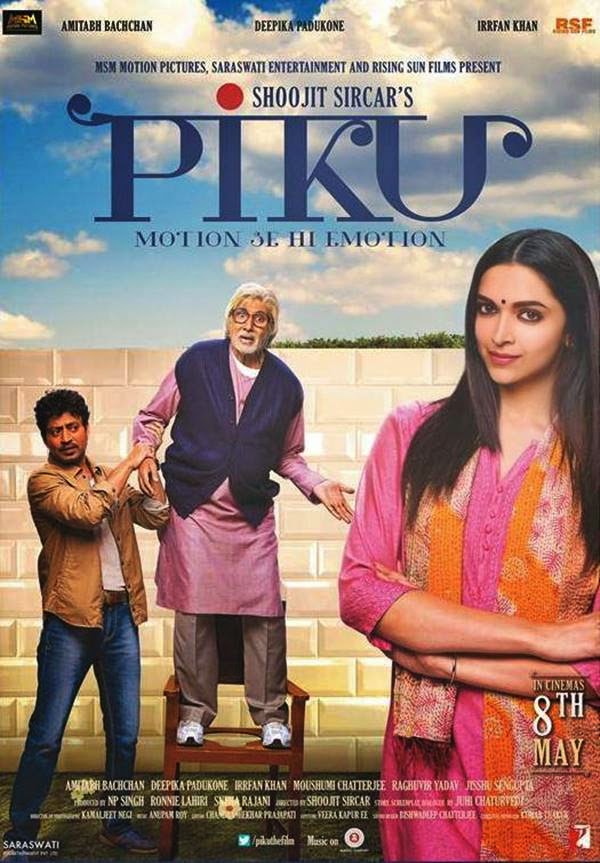 Director: Sujit Sarkar Artists: Amitabh Bachchan, Deepika Padukone, Irrfan Khan, Moushumi Chatterjee
Architect, Piku did not marry who would take care of his father, Bhaskar Banerjee, who is aging.  Both fights on petty issues and have a disproportionate ideology. A road trip from Delhi to Kolkata brings them closer.
What is so special about this film
Amitabh Bachchan has done fantastic work in his third innings. In 'Piku' he played a Bengali character who is a victim of constipation. 
For this reason, he does not want his daughter to marry because who will take care of him. Amitabh played his character in such a way that the audience was taken aback. 
One wonders how much is left in this actor's treasure. Big B also received a National Award for Best Actor.
Pink (2016)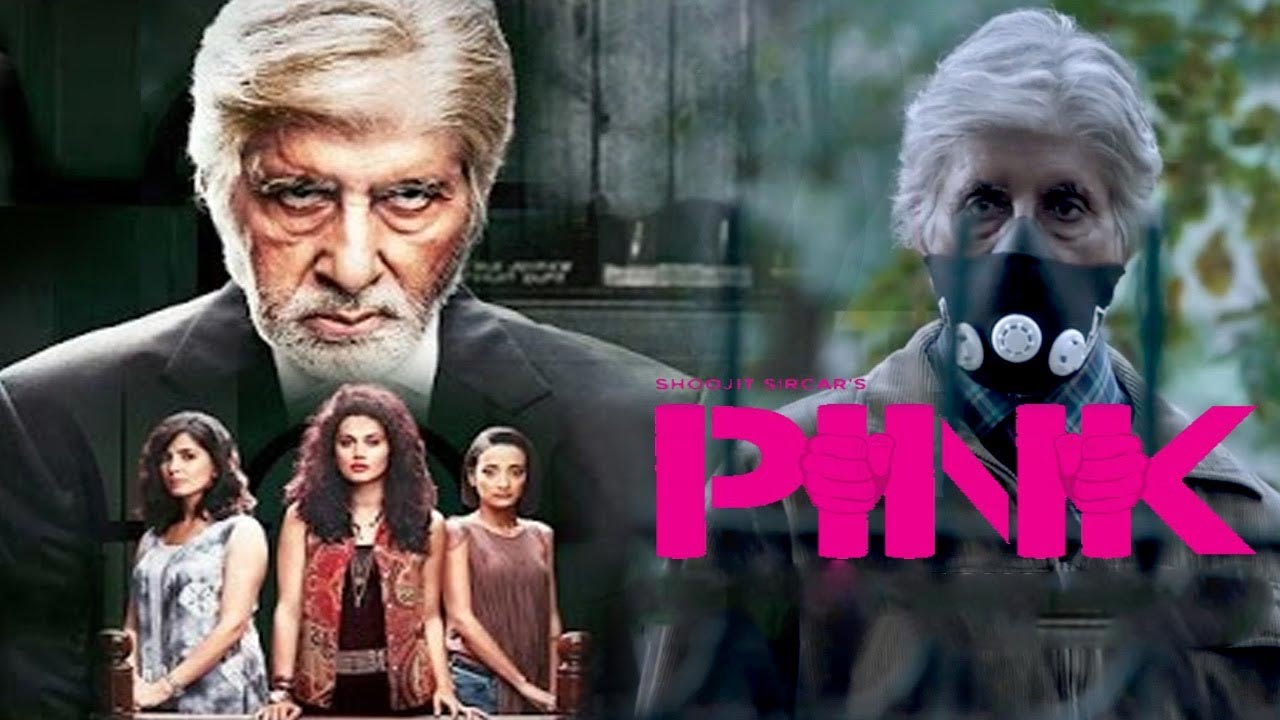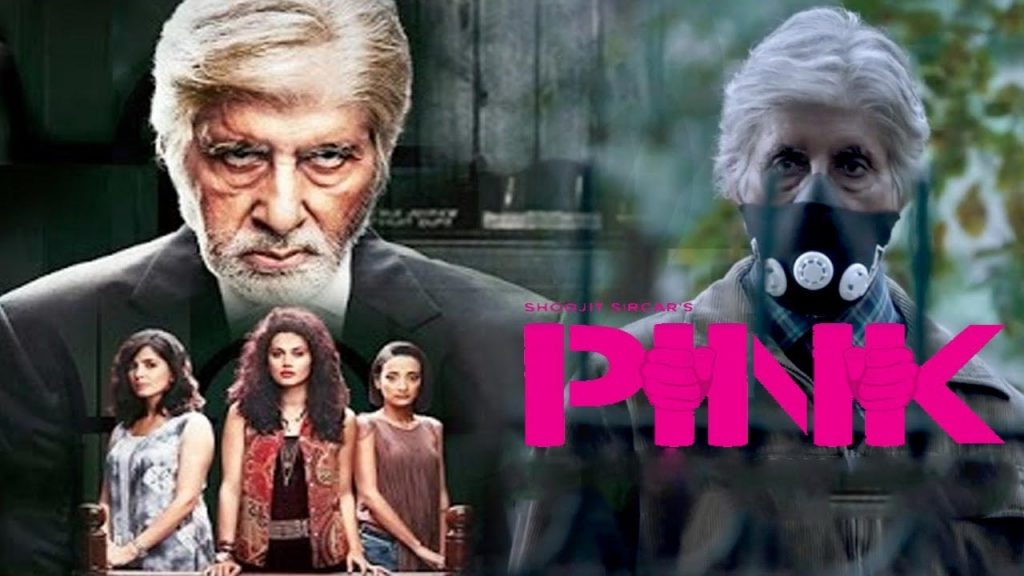 Director: Anirudh Roychowdhury Artists: Amitabh Bachchan, Taapsee Kannu, Kirti Kulhari, Angad Bedi
When Meenal and her friends are molested, she tries to file a report against the nephew of a powerful politician, but the case worsens. Girls get threatened. At such a time, retired lawyer Deepak helps them to fight the case and questions the thinking of the men.
What is so special about this film
'Pink' raises questions based on which the character of the girls is talked about. The girls' characters are decided based on clock needles. If a girl laughed at someone or walked into a room with a boy or he drank alcohol, the boy assumes that the girl is 'on.' The film also slaps those who question girls wearing jeans or skirts. 
In court, Amitabh Bachchan mocks that we should work on 'Save Boy' rather than 'Save girl' because boys get excited after seeing a girl wearing jeans and start abusing girls. Pink is Bachchan Saab's solid acting film.
For More, You may Join us on Our Telegram Chanel So that you gill regular Updates on What you want to get. 
Signup For Our Newsletter