Want to know how to do Total Wireless SIM Card Activation? If yes, you're on the right page.
Here, we will provide you with a comprehensive guide about activating your total wireless SIM Card without any complications.
Total Wireless is a low-cost mobile provider attempting to break into the market. In contrast to other service providers operating in the United States, Verizon One provides all of its clients with reasonably priced cell phone services.
Total Wireless SIM Card Activation Process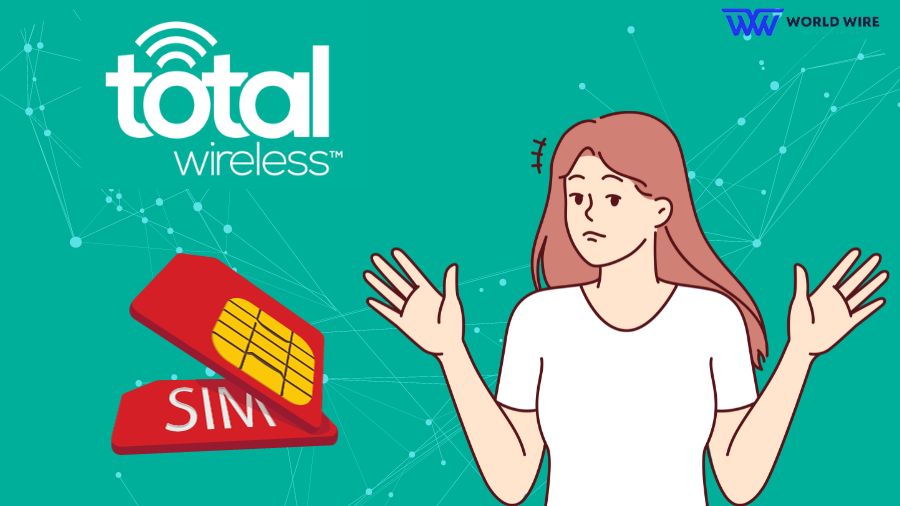 You can be sure that you will enjoy this carrier's 5G network because Total Wireless depends on the TracFone network. In addition, anytime you experience problems with the service provided or the model obtained, you will be able to benefit from good customer service.
You must activate your Total Wireless phone and SIM card to use all of these advantages. The good news is that Total Wireless will even let you activate your phone if you bring it.
Head over to the activations tab and select Total Wireless from the brand activation list. Here, you'll see a list of available plans. Shared plans allow a customer to add multiple lines under one plan and your standard single-line plans.

After selecting a plan, click "next."
Input the customer's device information and click "validate."
Then, enter the customer's zip code and Total Wireless account email. If this is a new Total Wireless customer, you will need to input some extra information.
 Enter the new account information, password, and a four-digit security pin. Here, you can also choose to port in an existing number. Once this is complete, click "submit."

Receipts with the order number are generated for both the merchant and the customer.

If a New Total Wireless customer account was created, the details of that account will be displayed on the receipt.
A new Total Wireless group will be created under the customer's account. They can use the email and password entered to access their Total Wireless account in the future.
Let us say a customer wants to add more lines to an existing plan. Here is how to add additional devices:
While on the Total Wireless plan selection screen, select the "add to existing" account option above the plan list.

Then, enter the customer's account information.

After successful login, all the groups associated with the account are displayed, including the group name, the serial numbers, group capacity, and the plan name.

Only groups with an available capacity can be selected for adding an additional line.

After you select the group you want to add a line to, click "next."

Then, select a new activation or port it to an existing number.

Go ahead and enter the device information and the customer's zip code for validation.

Now you have validated and added a device to an existing group; the account details will be displayed on the right. You may continue adding additional devices until the plan capacity is met before submitting the activation.

Once you are done adding lines, click the "activate" button, and the activation order will be created. On activation, customer and merchant receipts are generated, and plan capacity and group details will be updated.

Subscribe to Email Updates :