President Trump issued an executive order aimed at restricting social media corporations' wide legal protections. He had ripped at Twitter for fact-checking two of his tweets two days prior to this. It reads Section 230 of the Communications Decency Act of 1996 (CDA) to mean that computer corporations that participate in censorship and political activities are not protected by the law.
Additionally, the president's directive reduced government support for social media sites that block users' political beliefs. The move came only two days after Twitter took the step of labelling two of Trump's tweets as "misleading." They were about the hazards of countrywide mail-in balloting.
Experts rejected Trump's claim that his tweet was deceptive, citing the fact that mail-in balloting has been connected to continuous fraud. The fact-check on Twitter contains erroneous assertions as well. Twitter did not apply the same screening criterion to other users.
What did Trump say?
Yoel Roth, the site's fact-checking and rules-making director, was reported  to have insulted Trump fans, branded Trump's team "ACTUAL NAZIS," lambasted "scary trannies" in New York City, and called Mitch McConnell a "bag of farts." As a result, at the signing ceremony, Trump referred to the fact-check as "egregious." He also had a picture of Yoel Roth in his hands.
Trump was reported saying, "My executive order calls for new regulations under Section 230 of the Communications Decency Act to make it so that social media companies that engage in censoring any political conduct will not be able to keep their liability shield."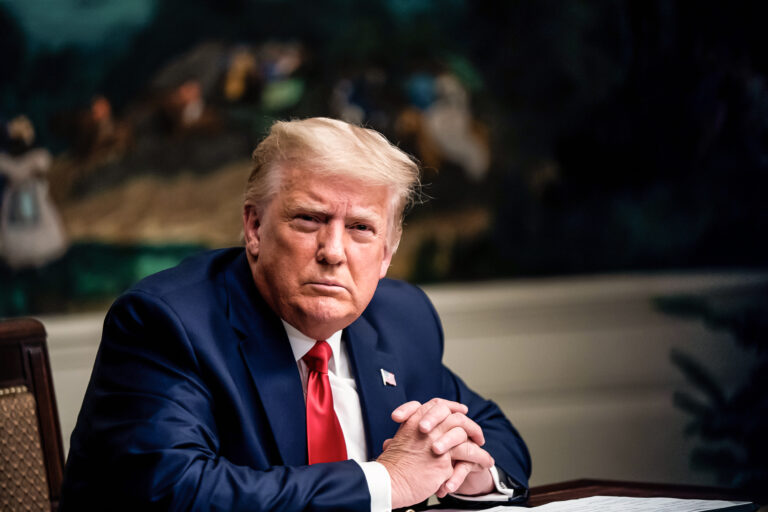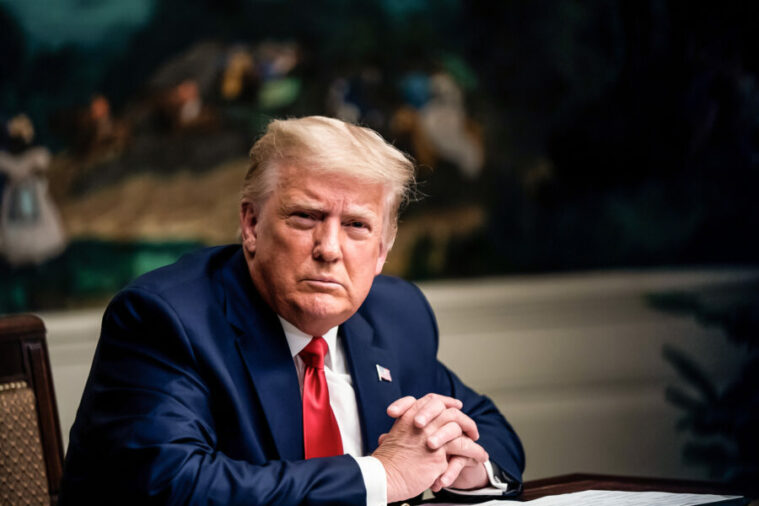 Platforms are generally not responsible under the CDA for users' libellous or otherwise objectionable content. Publishers who actively shape or generate material, on the other hand, may be held liable.
Donald Trump's executive order also directs the Federal Trade Commission (FTC) to prevent social media corporations from engaging in any deceptive actions or practices impacting commerce, according to the president.
Section 5 of the Federal Trade Commission Act governed the trade. He also instructed the attorney general to cooperate constructively with the states in enforcing their respective laws against fraudulent commercial practices. The states have extensive and significant regulatory jurisdiction in this area.
Other opinions
In the early days of the Internet, the CDA was created to defend against objectionable information while still fostering an open Internet.
It specifies that no interactive computer service provider or client shall be regarded as the publisher or speaker of any information given by another information content source.
Furthermore, it states that no supplier or user of an interactive computer service shall be held accountable for any voluntary activity committed. Whether or not the provider or user is acting in good faith to limit access to or material required that the supplier or user views to be obscene, vulgar, lascivious, filthy, overly violent, threatening, or otherwise objectionable.
UCLA law professor Eugene Volokh has remarked that certain case law implies that censoring content purportedly because it is objectionable but truly because it is from a commercial rival may be considered bad faith. However, blocking material that you truly believe is objectionable to many of your users appears to be fairly compatible with good faith.
Trump's directive directs the federal government to interpret and implement the CDA, as agencies normally do when given such authority under the law.
The directive indicates that it is the policy of the United States to clarify the scope of such protection. The immunity should not be extended beyond its wording and intent to cover those who claim to offer users a place for free and open discourse. In actuality, however, they exploit their control over a critical means of communication to engage in deceptive or pretextual behaviours that stifle free and open discussion by restricting particular opinions.
Volokh, for one, said that although it is possible to allege that providers operate in "bad faith" when they delete information that is not actually harmful. It is impossible to argue that eliminating "offensive" information automatically converts a platform into a publisher.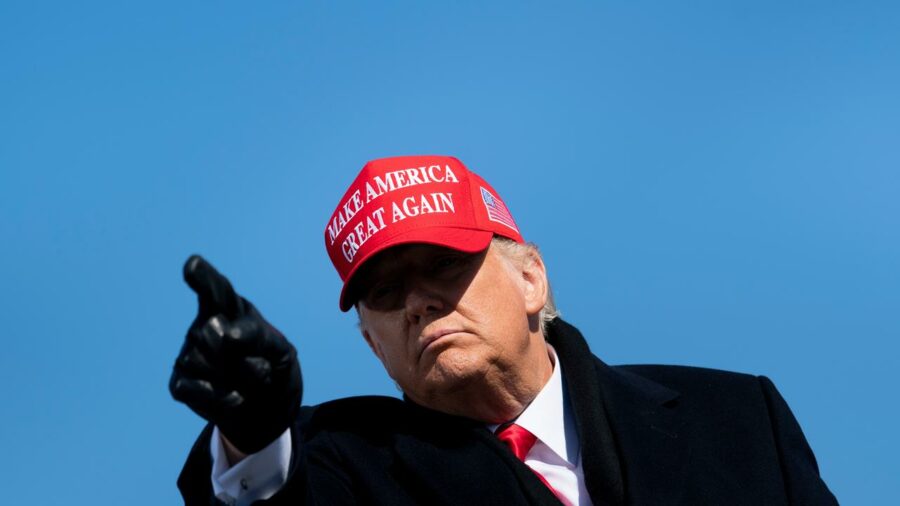 Trump, on the other hand, was clear in his statements. According to Trump, the decisions made by Twitter to suppress, censor, blacklist, or shadowban are just editorial decisions. As Twitter appended many lines to Trump's tweets in its fact-check, it ceased to be an impartial public platform and became an editor with a viewpoint.
Actually, the presidential order states that It is the goal of the U. S. to guarantee that, to the greatest degree permitted by law.
This rule has not been twisted to give liability protection to internet platforms which are far from working in "good faith" to delete offensive information. Instead, it engages in deceitful or pretextual tactics to silence opposing ideas.
It also says, "Section 230 was not intended to allow a handful of companies to grow into titans controlling vital avenues for our national discourse under the guise of promoting open forums for debate, and then to provide those behemoths blanket immunity when they use their power to censor content and silence viewpoints that they dislike."
Donald Trump's other remarks on the matter
For months, the White House had contemplated issuing a social media executive order, and senators, particularly GOP Senators Marco Rubio and Josh Hawley, have been pushing for CDA amendments.
Trump noted that several Democrats sided with him. In a January interview, former Vice President Biden stated that Section 230 should be repealed quickly. It's because Facebook is spreading false statements that they know are untrue, and we should be adopting rules similar to what the Europeans are doing in terms of privacy.
According to sources, Twitter has never placed such a tag on another politician's message, according to Trump's command. Representative Adam Schiff was deceiving his supporters as recently as last week by selling the long-debunked Russian Collusion Hoax. However, Twitter did not flag those posts. Unsurprisingly, the person in charge of "Site Integrity" has proudly displayed his political leaning in tweets of his own.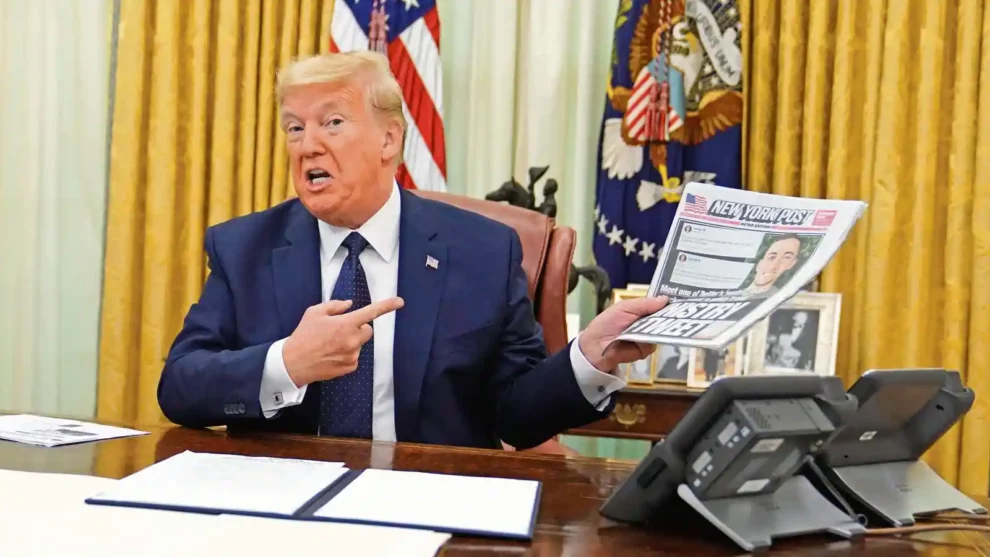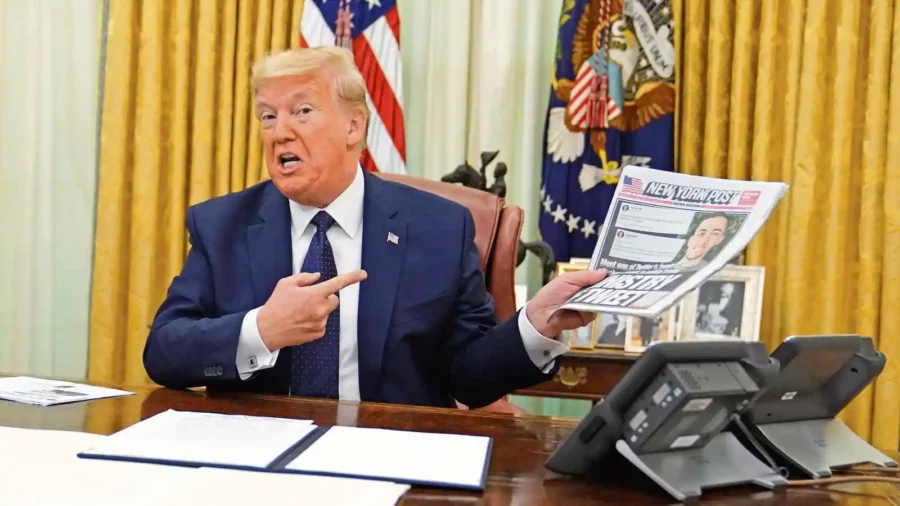 Trump stated openly that if he could, he would "shut down" Twitter. He also chastised Facebook's new monitoring "tribunal" for employing Pamela Karlan, the professor who spoke at Trump's evidentiary hearing.
Trump said, "Finally, I'm directing my administration to develop policies and procedures to ensure taxpayer dollars are not going to any social media company that suppresses free speech, they're rich enough." 
"What they're doing is tantamount to monopoly, to taking over the airwaves, Can't let it happen. Or else we're not gonna have a democracy," he added. The D.C. Circuit Court of Appeals, on the other hand, gave Twitter and other digital behemoths an early victory on the subject last Wednesday. It was done by ruling that there could be no First Constitutional violation in the absence of administrative orders.
Despite the plaintiffs' allegations that big tech was colluding to promote a left-wing ideology in restriction of trade, the court found no breach of the Sherman Antitrust Act. According to reports, the administration is putting together a committee to investigate alleged "anti-conservative" prejudice on major social media sites.

Subscribe to Email Updates :