United States former President Donald Trump will host a Campaign rally in the City of Pickens during the South Carolina Independence Day celebration on July 1.
The City's Independence Day celebration event will reportedly include fireworks and shows from the Carolina Highway Band, Boggs Brothers Band, and Split Shot Band.
According to the announcement made by the City of Pickens in a Social media post, Trump will appear at the event with state lawmakers and other special guests.
Watch Donald Trump South Carolina Campaign Rally Live
Donald Trump will hold a Pickens, South Carolina, campaign rally on Saturday, July 1, 2023, at 1:00 pm (US/Eastern) in The City of Pickens, East Main Street Pickens, SC 29671.
You can watch Trump's rally live right here on World Wire. We will be streaming live on the day. Stay tuned to get updates.
Trump Pickens, South Carolina Campaign Rally Tickets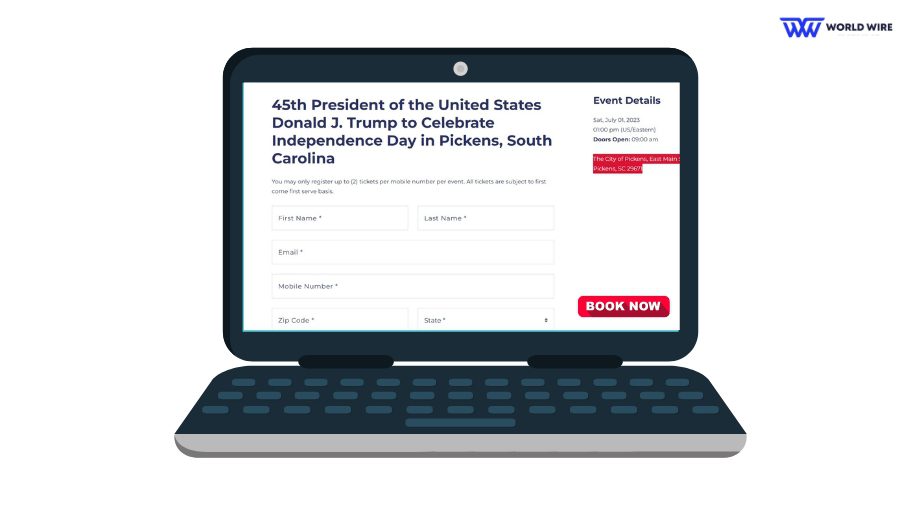 You must book your tickets if you wish to attend Trump's rally in Pickens. Below are the steps to do so.
Open your web browser and Visit "https://event.donaldjtrump.com/events/45th-president-of-the-united-states-donald-j-trump-to-celebrate-independence-day-in-pickens-south-carolina."
Enter your details like first name, last name, mobile, email, zip code, and the number of tickets you wish to reserve.
Fill in the captcha.
Click on the "Register" icon below.
Once you follow the above steps, you will receive a text message containing a verification link and verification code on your registered mobile number.
You may click the link to verify yourself or enter the verification code in the box provided on the screen.
Then click the "Confirm" icon.
You are registered for the event.
You will get a confirmation text on your number and email.
Please note that the tickets are available on a first-come, first-served basis, and you can only book up to two tickets per mobile number per event.
Trump Pickens, South Carolina Campaign Rally Timeline
The official gates will open at 9:00 am.
Here is the timeline for the events.
8:00 am – Pickens Historic Hampton House 5K Run/Walk
9:00 am – Gates will open for the Donald Trump campaign event on the main street
11:30 am – Special guest speakers deliver remarks
1:00 pm – 45th President of the United States, Donald Trump, delivers remarks
3:00 pm – Independence Day spectacular kicks off in front of the Pickens Amphitheater
3:00 pm to 4:30 pm – Carolina Highway Band
5:00 pm to 6:30 pm – Boggs Brothers Band
7:00 pm to 9:00 pm – Split Shot
Dusk – Fireworks from Bruce Field
Trump Pickens, South Carolina Campaign Rally Parking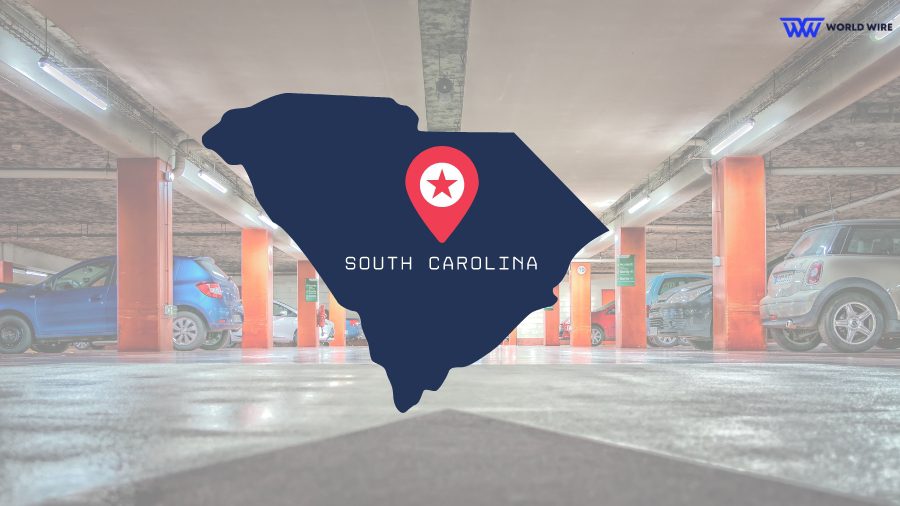 Trump's rally will take place at the City of Pickens, East main street, Pickens, South Carolina – 29671
If you visit there with your vehicle, you should know about the parking spaces at the event.
Below are some general parking lots open at 6:00 am on July 1.
Parking lot – Pickens High School
Address – 150 Torch Dr.,
Pickens, SC 29671
Parking lot – Hagood Mill
Address – 138 Hagood Mill Rd,
Pickens, SC 29671
Parking lot – Blue Ridge Electric Cooperative
Address – 734 W. Main Street,
Pickens, SC 29671
You will get shuttle services available for these three locations only and is available from 6:00 am to 4:00 pm. Drop off point is at a point where Ann Street meets Main Street. You will be picked up from the same dropping point to return to your parking location.

Subscribe to Email Updates :