During a recent campaign event, former president Donald Trump attacked Florida Governor Ron DeSantis, who could challenge him in the GOP primary. The audience showed little enthusiasm for the majority of the criticism.
Trump asserted that DeSantis had little chance of becoming governor of Florida without his endorsement during his Saturday campaign event held in Waco, Texas. Speaking to his supporters, Trump recalled how DeSantis approached him seeking support for his Florida gubernatorial bid in 2018. Mimicking DeSantis, the Florida Republican Trump stated he had "tears in his eyes."
Trump seized the opportunity to bash his former ally, branding him a crony who was "begging for an endorsement" in 2018. Trump said, "Well, he arrived and wanted [my endorsement]." "You can't win, can you? I said. How do you think you can succeed?"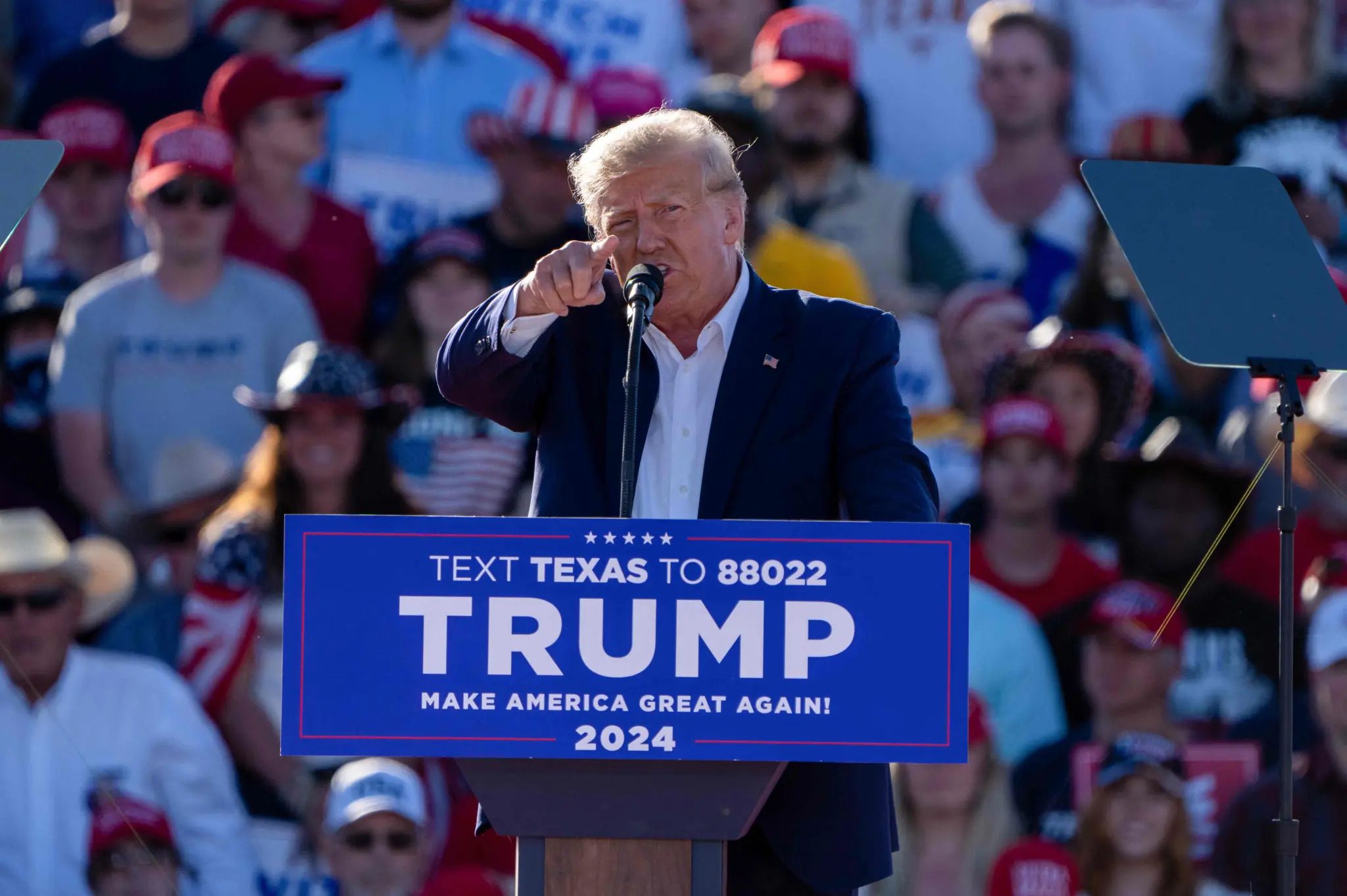 Mockingly impersonating DeSantis, Trump added, "Sir, if you support me, I'll win. I beg you, Sir, support me."
The former president praised himself as DeSantis' savior, asserting that his support ensured the Florida governor's victory.
He even asserted that DeSantis was "not good" on crime and shared his regrets that he didn't endorse Adam Putnam, the other Republican running for office, and now he feels he would have been a better choice. He lamented the fact that he didn't know Putnam better.
Along with the mocking comments, Trump criticized DeSantis for his Social Security and Medicare records. He also criticized the Florida governor for reopening the state early when the previous president ordered the country to be closed during the COVID-19 outbreak.
Trump remarked that Florida was in excellent condition before DeSantis's election, even implying that things were better in the state before he became governor.
The crowds were strangely quiet as Trump imitated DeSantis in a begging manner, and they did not applaud like they did when he attacked previous opponents like Hillary Clinton or Ted Cruz.
Even though the crowd was cheering for Trump because of his advantage in recent surveys, he received a chilly response to the taunts he made on DeSantis. The Trump supporters only resumed their normal behavior once Trump stopped criticizing his opponent.
DeSantis, who has not officially declared his intention to run for president in 2024, is widely seen as Trump's main opposition in the GOP primary. After reconquering office in Florida with a resounding victory, several observers have remarked that DeSantis might pose a serious threat to Trump because of his rising national reputation and support in the key swing state.
That fact has led to Trump criticizing DeSantis more regularly in recent weeks, and that pattern continued during the former president's speech in Waco.
This episode is the most recent in a string of insults traded between Trump and DeSantis, who are expected to emerge as the front-runners for the GOP's 2024 presidential nomination.
Fox News contacted DeSantis' office regarding this incident to comment on the remarks, but they did not respond.

Subscribe to Email Updates :