Overview: This article explores the offense Trump mounts against 'Big Tech' in his lawsuits and also delves into the probability of a possible Section 230 repeal. We also discuss why Trump is vying so hard against Big Tech- is it because of a possible 2024 presidential rerun?
Following the insurgency at the US Capitol on Jan. 6, Trump was de-platformed from mainstream social media and has since tried to preserve his relevance through alternative internet venues such as his own blog and video platform Rumble. The lawsuits Trump has filed against this cluster of 'Big Tech' companies, serve as a way of redress and fundraising, with enraged supporters being asked to donate to the Save America PAC and the America First Policy Institute to "fight back."
Trump's lawsuits administer strategic attack on Section 230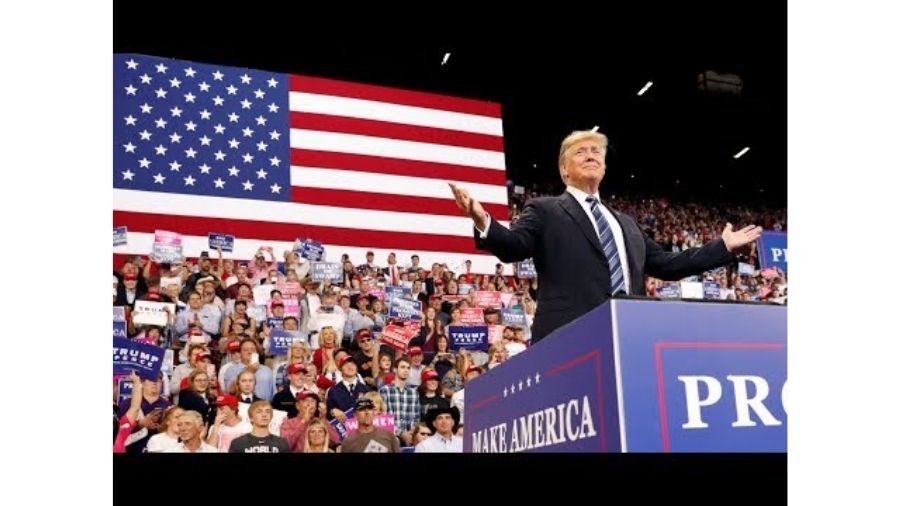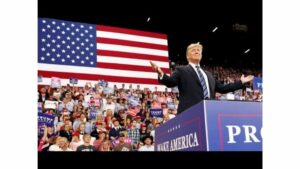 The lawsuits contend that excluding Trump from social media violates his First Amendment rights. They also mention Section 230 of the Communications Decency Act, which the previous administration tried to repeal before he left office. Section 230 states, "No supplier or user of an interactive computer service shall be treated as the publisher or speaker of any information provided by another information content source." According to the plaintiffs, Congress purposefully designed this regulation to compel social media to remove problematic speech because Congress lacked the authority to do so. As a result, the act would be considered an "unconstitutional transfer of authority" to censure Trump and other conservatives, according to reports.
Section 230 argument is a legal rope-walk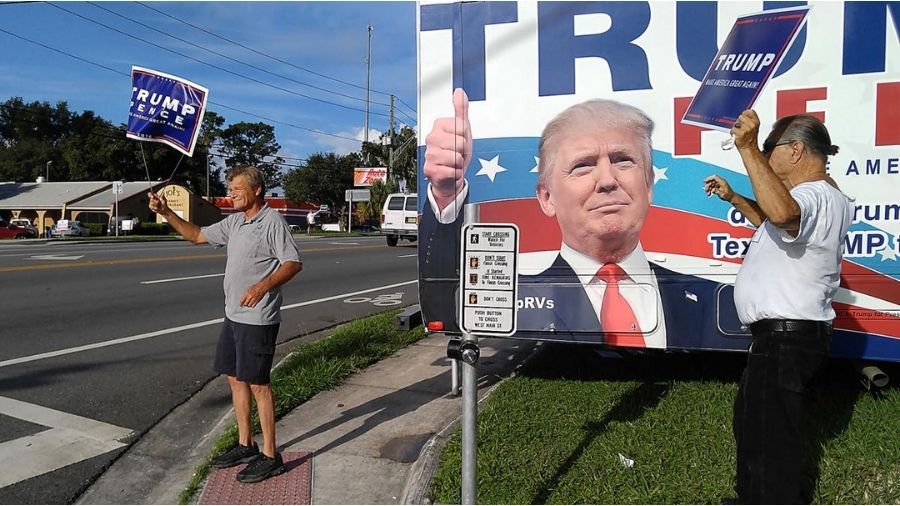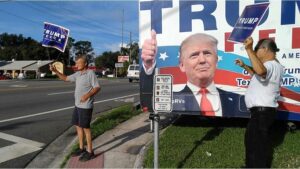 Attempts by the government to compel social media companies to broadcast political discourse have failed in the past. Florida Republican Gov. Ron DeSantis recently proposed legislation forbidding social media sites from excluding conservative politicians and media, but it was struck down by federal Judge Robert Hinkle, who ruled that it violated the First Amendment and Section 230. Trump's Section 230 argument is similarly unlikely to succeed. When different platforms banned the former president for encouraging violence and hate speech, they did so in accordance with their terms of service, which are legally enforceable agreements between social media and its users
To substantiate an argument based on Section 230, Trump would have to show that social media companies applied their terms of service unequally to him and that other online voices were not scrutinized—an assertion that, given the fluidity of the internet and the behavior of algorithms, could be difficult to prove.
Trump's first amendment argument could bring home a win over Big Tech
"I'm like a Ph.D at litigation" – Trump. CNN explores Trump's long history with litigations
The First Amendment argument could work in his favor, particularly when it comes to government censorship and private firms' ability to restrict content on their platforms. In his lawsuit, Trump alleges that the bans have harmed his communications, which are required by "his unchallenged status as the Republican Party's leader" and "setting the groundwork for a prospective presidential campaign in 2024."
Why is Trump vying so hard? Does this 'Big Tech' war hint at a 2024 presidential rerun?
This raises the question of what would happen if he ran for president in 2024, and how social media platforms would react to his existing bans. In order to prevent censorship and oppression of minority ideas, the courts take a broad interpretation of freedom of expression, particularly with political candidates. Similarly, despite violations of their terms of service, several digital companies were originally unwilling to ban Trump from their platforms due to similar constraints. Mark Zuckerberg, the CEO of Facebook, promised not to ban political candidates on the network in 2019. It will be fascinating to observe if the courts and social media corporations' positions on this matter evolve in the future.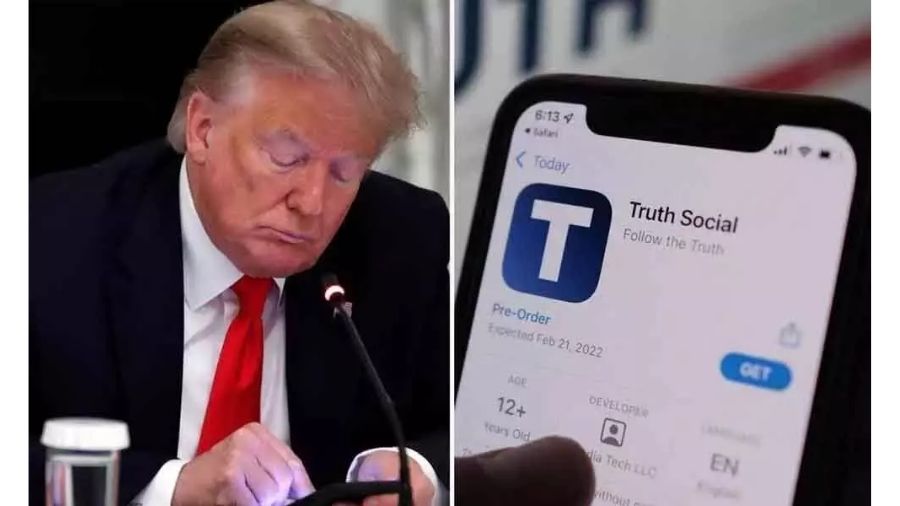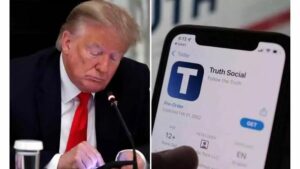 The reintroduction of the past president's social media bans serves as a reminder that there is still work to be done in the debate over modifying or repealing Section 230. Is it, in other words, still relevant to today's information disorders? While neither party agrees on much these days, they are united in their desire to tighten the liability shield for digital corporations and put more pressure on their online activity. Republican resentment toward Big Tech has been fueled by its debunking of bogus allegations of voting fraud in the 2020 elections and misinformation about the COVID pandemic and vaccination throughout the past year. Democrats, on the other hand, claim that tech corporations have not done enough to police damaging content.
Foot soldiers in the 'Big Tech' war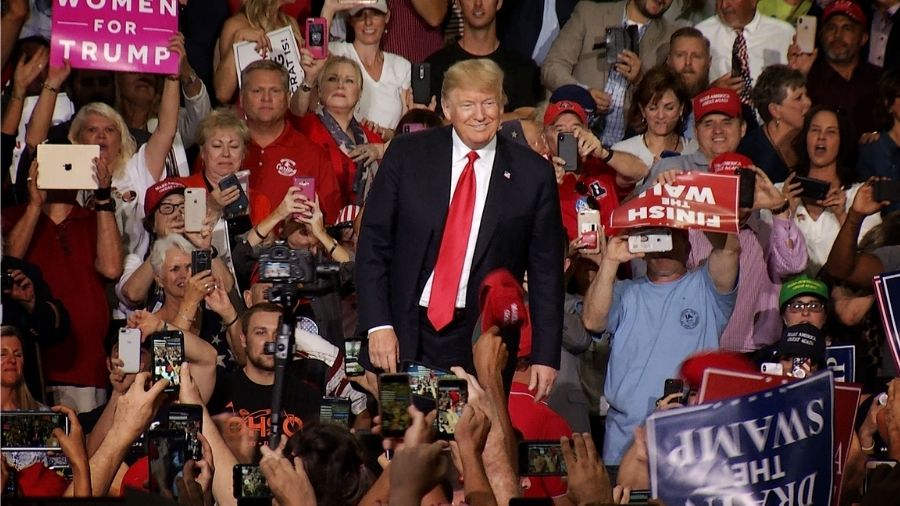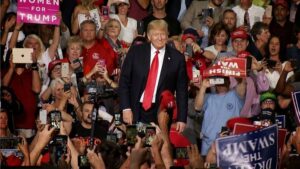 This widespread discontent has resulted in a rush of proposals being introduced in Congress. Rep. Louie Gohmert (R-Texas) has introduced the Abandoning Online Censorship Act, and Sen. Bill Hagerty (R-Tenn.) has introduced the 21st Century Foundation for the Right to Express and Engage in Speech Act, both of which want to remove Section 230. Meanwhile, Democrats have suggested legislation such as Reps. Tom Malinowski (D-N.J.) and Anna Eshoo's (D-Calif) Protecting Americans from Dangerous Algorithms Act, which would hold platforms liable for hosting content that violates civil rights. At the same time, Sens. Joe Manchin (D-WV) and John Cornyn (R-Texas) have introduced the bipartisan See Something, Say Something Online Act of 2021, which aims to hold digital firms more accountable for their actions online.
Also read:

Subscribe to Email Updates :