Former US President Donald Trump held another 'Save America' rally, this time in Commerce, Georgia. The major Republican rally was held on 26th March. This rally was the first time in a while that Trump campaigned in Georgia, the last one being last September. Here, we present Trump's Save America Rally Commerce, Georgia, Speech Highlights.
The Save America rally in Commerce hosted a number of A-list conservative speakers alongside Trump, including David Perdue and Herschel Walker among others.
"Brian Kemp is a complete disaster" -Trump's Save America Rally Commerce, Georgia, Speech Highlights
The former President continued his anti-Kemp campaign at his rally on Saturday, calling him a "turncoat, a coward, and a complete and total disaster" for refusing to support his claims of the 2020 election fraud.
"Brian Kemp is a turncoat, a coward, and a complete and total disaster", the ex-president declared onstage amidst a few thousand of his supporters. "Before we can defeat the Democrats, socialists and communists … we first have to defeat the RINO sellouts and the losers in the primaries this spring," Trump said, calling Kemp a "Republican in name only."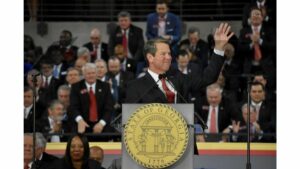 Trump had initially supported Brian Kemp in the 2018 elections, but the 2020 elections created a rift between the two when Kemp refused to support Donald Trump's claims of fraud in the presidential elections. The former President has now put his weight behind former Sen. David Perdue, who is up against Kemp in the May 24 primary, ahead of the crucial midterm elections later this year.
"I endorsed Brian Kemp, unfortunately, in 2018 — I feel so bad but look you can't have them all. He was losing, I endorsed him and he won big, how about that? And he wouldn't do a damn thing about the election fraud," Trump said. "We picked Kemp and now we have to get Kemp out."
Trump warned the Republican establishment that his supporters would not support Kemp in the November election. The Republican nominee will almost certainly face Democratic former Georgia House member Stacey Abrams.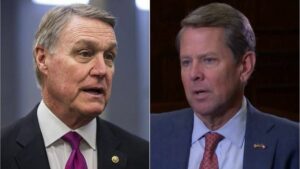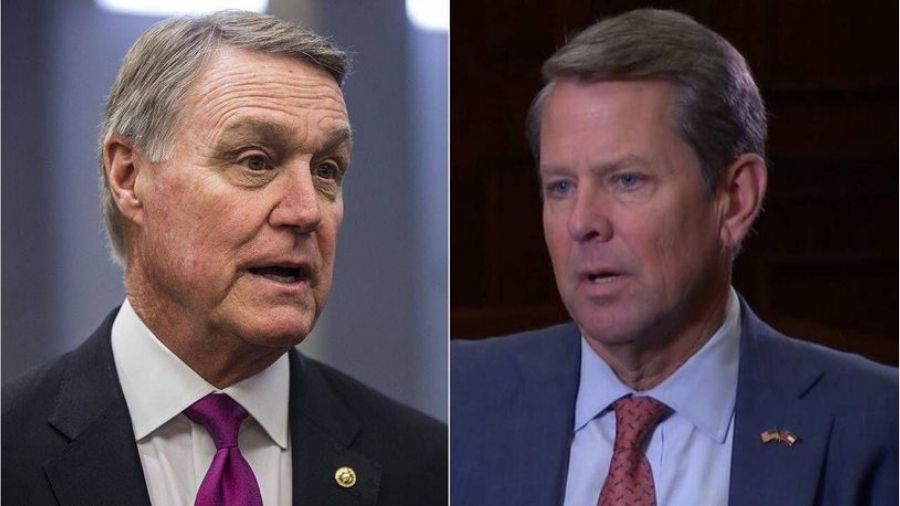 If Brian Kemp is re-nominated he will go down in flames at the ballot box because Stacey will steal it from him and humiliate him," Trump said. "Trump voters … will not go out and vote for Kemp. They're not going to vote."
According to a recent Fox News poll, Perdue is trailing Kemp 39 per cent to 50 per cent. If those projections hold true, Kemp would be within arm's reach of winning the primary outright and easily avoiding a runoff.
Crowd chants " lock him up" directed at Kemp
On stage at the Save America rally in Georgia, former Senator David Perdue falsely accused his primary challenger Gov. Brian Kemp of enabling voter fraud and declaring that he would somehow jail "those people responsible for that fraud".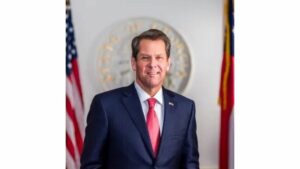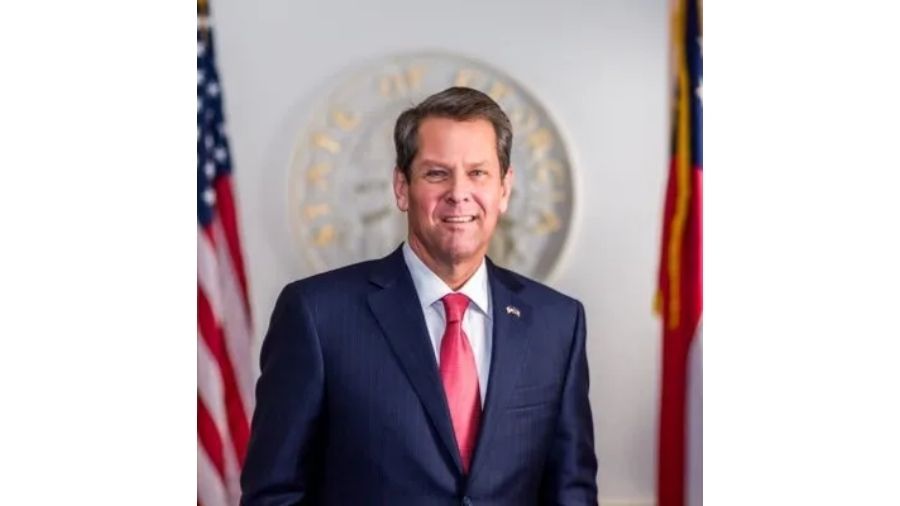 The crowd erupted into chants of " lock him up" in support of Perdue's claims, to which the former Senator showed a thumbs up.
"The Ukrainian invasion should never have happened"
Trump also commented on the ongoing war crisis, saying that it should never have happened and that the Russian president is using the "N-word" (nuclear) very "cavalierly".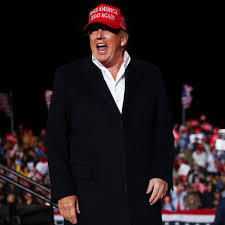 "We have the president of Russia mentioned the N-word. … the nuclear word. The nuclear word is a very dangerous, dangerous word and it's being thrown around very cavalierly, " he said.
"The invasion of Ukraine should never have happened," Trump added.

Subscribe to Email Updates :