In what comes in as heart-throbbing news for all the WWE fans around, The Undertaker, the best character ever produced in the history of professional wrestling has announced his retirement after his 30-year-old wonderful journey as a wrestler. Mark Calaway announced that he was done with wrestling during the final episode of his enthralling docu-series "Undertaker-The Last Ride." He seems he has done enough for the wrestling world and will be content without it. 
Undertaker Announces Retirement?
During the fifth and the final episode of his narrative in the docuseries, he said that he never says never, yet now he thinks that there's no point getting in the ring for him anymore. This time, the cowboy really should ride away, and he will, is what he further claims. He feels that there isn't anything more for him to conquer and achieve, and with the dynamic nature of the game, he encourages new talent to come up. He got to look at a completely out of the box perspective courtesy the documentary and now he thinks it's the apt time. 
In this enthralling narrative, he took off the mystery behind him and gave his fans a good glance into the last few stages of his glorious wrestling career. Assuming that this will be his last match, Undertaker's boneyard match against AJ styles will go down as his last appearance ever in the WWE.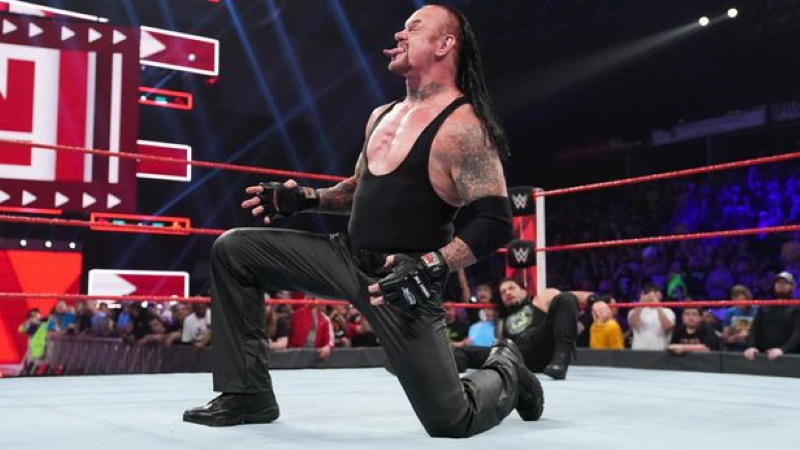 Nobody really knows if his retirement is going to really stick up this time, as he has teased the same several times before but apparently wasn't at peace or content with his performances. He said that the final episode of his docuseries is the perfect ending to a triumphant career, yet if WWE chairman Vince McMohan was in a pinch and asked him to come back, it'll be a weird situation. In case of emergency, they'll again break the glass and The Undertaker is back, he said further. 
Undertaker Retirement Fans Reaction
Explaining the narrative building up to his potential final match against AJ Styles at Wrestlemania 36, he claimed that Phenomenal One approached him regarding the match. It originally had stemmed from undertaker himself when on a podcast, he said that when he wants to go out, he will go out on his own terms. 
https://twitter.com/mohamedcaesar10/status/1274770643607830528
After 30 years in the ring Mark Calaway, The Undertaker retired. This man has given us countless unforgettable matches and haunted our dreams as kids. The Phenom has done it all in this business. If there's anyone who deserves retirement it's this guy. #ThankYouTaker #Undertaker pic.twitter.com/UliUN4JCuv

— Cryin' Pumpkin In The Alley (Archive) (@Pumpkin__Hill) June 21, 2020
WWE had many different and exciting plans for The Undertaker and AJ Styles, yet, the pandemic has changed things quite a lot. So they had to gimmick a very unique way to undertake the match in the first place. Styles, later on, said that he was quite happy to be a part of the legends final match and considered himself grateful.

Subscribe to Email Updates :